Coca Cola Beverages Uganda Company has announced the return of Graduate Training Programme, slated to happen this year 2023.
Eligible applicants are called upon to apply online for various sectors such as manufacturing, logistics, Finance, Sales.
Only applicants between the ages 22 to 25 are eligible for the opportunity and they should have completed university between 2021 and 2023.
The deadline for application is September 5th, 2023.
To apply, follow the link: https://ccba.erecruit.co/candidateapp/Jobs/View/CCB230823-7
Check out the full announcement below: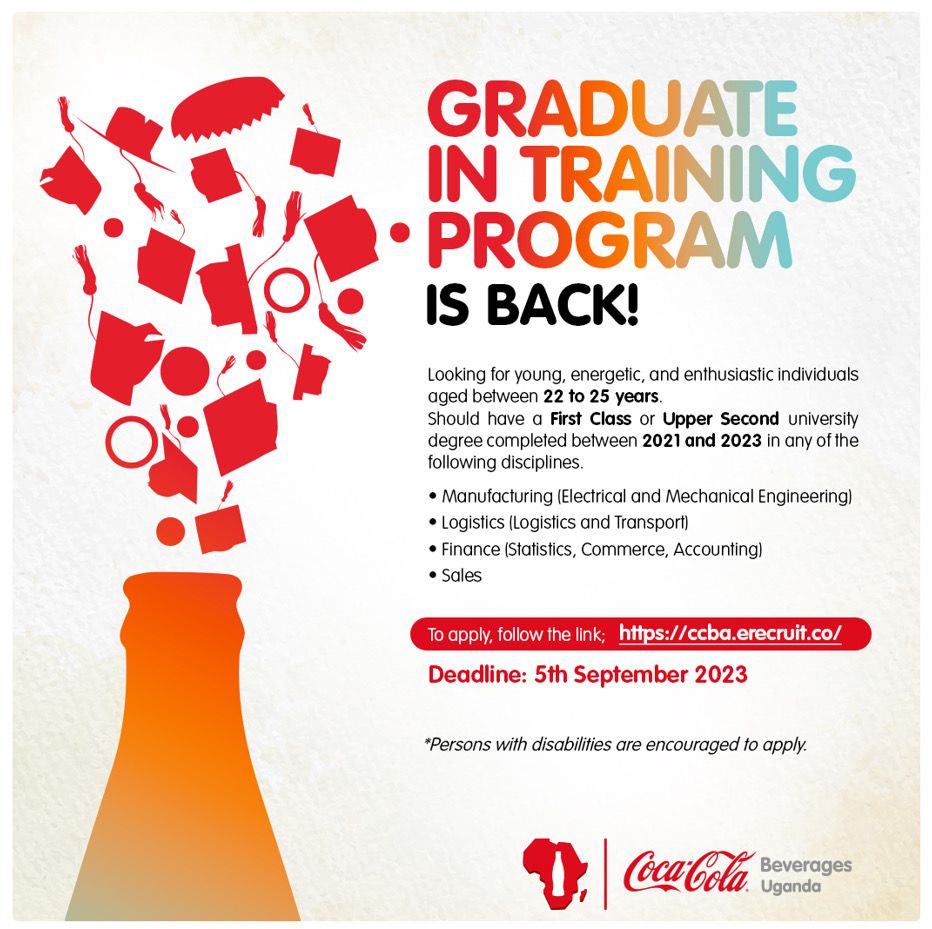 Comments