Bukuri Kakooza
Jinja
A total of 7 police officers were transferred from Islamic University in Uganda (IUIU) police station yesterday to different police stations in Mbale on allegations that they are supporters of Uganda's largest opposition Party, Forum for Democratic Change (FDC).
The drama was at IUIU gate when bodaboda men came with the Posters containing calendars of Mbale Municipality MP Jack Wamanga Wamai who is in FDC and tried to enter the University in the presence of an intelligence officer who was in plain cloth and alleged that he is attached to Bugema Army Barracks.
The officer ordered one of the police men who was at the gate to tell the bodaboda men to go away with their posters and if they resist arrest one of them. The police man ignored him and asked him on which grounds. "What have they done or I arrest them on which case". Police man added.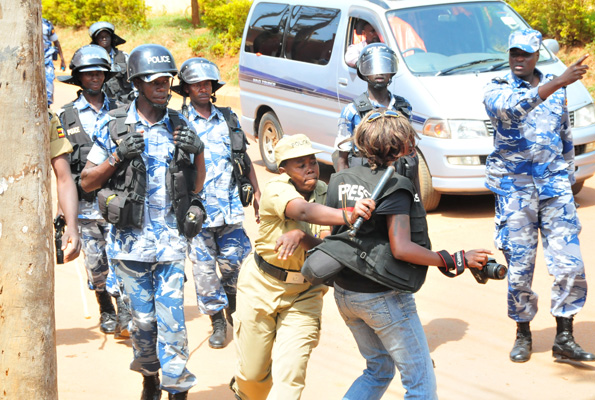 The following day the same police man brought in the posters early in the morning and started to supply them and kept the remaining one at the station. According to one of the security guards at the gate who requested not to be mentioned for the safety of his job, the officers who were transferred some of them were FDC diehards and others were unlucky because they did not know what has caused their transfer and they did not participate in any poster supplying work like their colleagues. He added that some received 200,000 Ugandan Shillings to do the work.
When I contacted the Elgon region Police spokesperson, Superintendent of police Ms Nandawula Diana, she said that she was not aware of the transfer and promised to call back after collecting the information from the District Police Commander whom she said is the one responsible for district transfers.