It is not a rumor anymore, Nigerian reggae-dancehall star Patoranking is officially set to perform in Kampala, Uganda at the Lugogo Cricket Oval come 25th October 2019. The developments were confirmed on Monday, 23rd September during a press briefing that went down at Thrones, Bugolobi.
While speaking to journalists, influencers and socialites, Evoke Uganda, the organizers responsible for flying in the Nigerian singer had a lot to say about the 'Wilmer Concert'. Also present were representatives from XFM (Sponsors) and Ubuntu Connect (partners).
"It's been a longtime coming prepping for this show. My team and I have equipped ourselves with well-suited sponsors, partners and service providers to enable us put on a show for the ages. Aside from the main show, there's a meet and greet at Thrones and an after party in the works. There's a lot to look forward to this October." Timothy Bukenya, curator of Evoke Uganda told journalists.
Patoranking also recorded and sent a video that night in which he confirms his presence at the Wilmer Concert, which everyone has been talking about.
Some of the Ugandan artists set to perform alongside the Wilmer singer include; Gravity Omutujju, Big Tril, Vinka, Cindy, Beenie Gunter, John Blaq, and the night's reigning act; the Evoke band. The event will also feature dope mixes from the city's top DJs like Naselow, Dj Sesse, Cisse, Fem DJ, Kasbaby, Albreezy, Mackus and Irakoze.
Patoranking did a great job on his collaboration with Fik Fameica for their top chatting banger 'Omu Bwati'.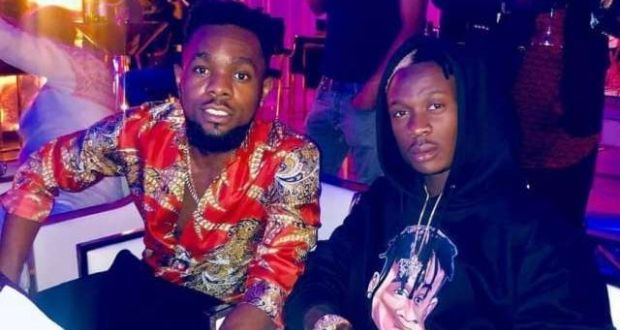 "XFM has always been at the forefront of freshness and creativity. We are happy to work with Evoke on the various projects but extremely excited about Patoranking," said XFM's Ghislain Masamba during the presser.
It should be recalled that Patoranking's team from Nigeria held a press conference in Uganda earlier in June this year when they had come to push the singer's latest album 'Wilmer'. It was at this gathering that rumors about his return kicked off.
"We are really excited to finally see this through and host Patoranking in our beautiful country for the Wilmer Concert. The fans have been eagerly waiting. Thanks to Patoranking and team for the mutual love and cooperation they have extended to us over the year. Much gratitude goes to Evoke Uganda for stepping in to work with us and this will definitely be a mind blowing experience for everyone… Sky Level," said Blessing Bekunda, Co-founder Ubuntu Connect.