A serious rift has broken out between the Uganda Christian University security guards and the staff over security rules that the staff have vowed never to abide by while the determined guards have on the other side sworn to lock out all the staff until order is restored in the Mukono based Christian University.
The guards who are now ready for war accuse the staff of failing to respect them and abide by the security protocol of being checked at the gate while entering and leaving the university in the evening noting that the staff  are the most in-disciplined members of the community.
The wrangle between the two sections of UCU workers has been in cold war stages for several months until it erupted four days back. The guards argue that the staff humiliate them before students calling them all sorts of vulgar names.
The guards said although the staff are the ones who set the rules, they are the very ones who break them, frustrating the security personnel as they try to enforce the rules.
A part from refusing to be checked at the gates, the guards said, the staff aid visitors to access the university without following the security procedure and when asked for identification the staff are rude to the guards on duty calling them all sorts of names such as 'illiterates'.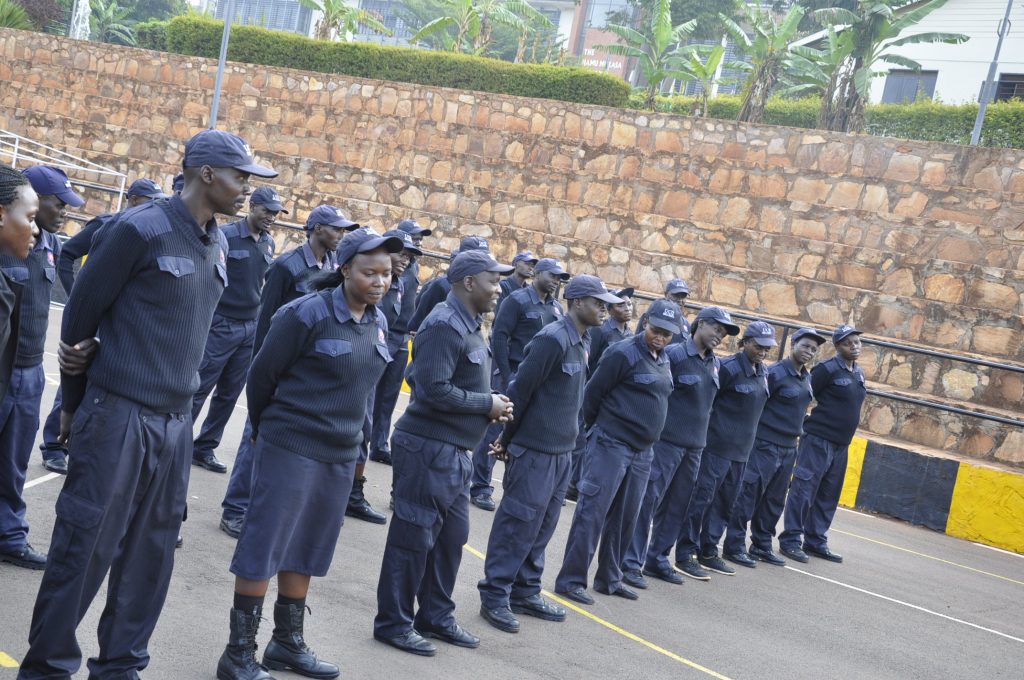 "Afande our biggest challenge in terms of enforcing security is not outsiders but the very staff who set laws we are meant to implement, they abuse us and call us all sorts of names like illiterates," one of the guards said.
One guard said "When we ask them to be checked and identify their visitors, they abuse us in front of students and we get embarrassed."
"Our greatest challenge at these gates is you people who call yourselves staff, forgetting that we are also staff. You embarrass us in front of students yet we are old enough to be parents of some staff," a guard who prefers anonymity stated.
The guards cited the staff attached to the Public relations office as the most unruly. "We thought that the staff who work in the Public Relations office are supposed to help build the image of the university; but instead they have become a problem," one of the guards stated at the parade.
Those familiar with the Christian university security protocol said only the university top bosses like the vice- chancellor and his deputies have the right of way and any other staff has to be subjected to thorough checking.
The security law of checking the staff while accessing the university in the morning and evening according to our source came up after one staff attached to the dining hall was arrested while trying to smuggle out several kilos of rice packed in the car bonnet.