The Civil Division of the High Court of Uganda has nullified the appointment of Professor William Bazeyo as Deputy Vice Chancellor for Finance and Administration at Makerere University and ordered that a fresh search process for that position be initiated.
The ruling that was delivered on Friday by Justice Musa Sekana was following an application for judicial review of decisions made by the University Council, Senate and the Search Committee that was filed by Professor Anthony Mugisha in November 2018.
Prof Mugisha was challenging the search process saying he was unfairly and unlawfully denied a chance to compete for the position of Deputy Vice Chancellor Finance and Administration. 
Justice Sekana, in his ruling, said that he agreed with the applicant that the search committee overstepped its mandate of only recommending five suitable candidates for the post.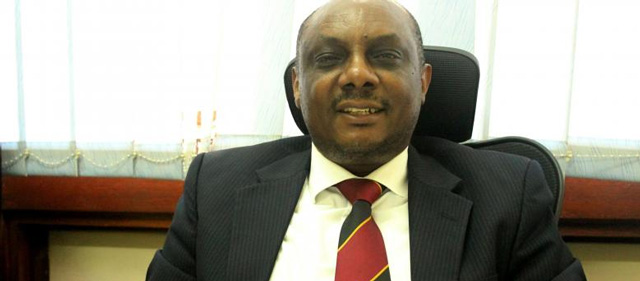 The background of the case has the search committee, in its November 13, 2018 report to Senate, saying that they received five applications for the position of Deputy Vice-Chancellor Finance and Administration and shortlisted two candidates who met the set criteria for the position.
The five applications were from Professor Anthony Mugisha, Professor William Bazeyo, Masaaba Napio Lama, (who was kicked out because his application letter was not signed, had no PhD, no senior managerial experience and was a British), Dr Allan Katwalo Mulengani and Dr Charles Amone who had their applications rejected for lack of letter of motivation and no five years of senior managerial experience, leaving two in the race.   
Professor Mugisha, the applicant, says that instead of recommending or forwarding the names of the two candidates that met the criteria to the university senate, the search committee took it upon itself, to compare the two candidates and declared Professor Bazeyo as the best and only candidate to be appointed for the post.
Professor Bazeyo obtained 86.42% beating Professor Mugisha who according to the report did not meet the minimum requirements and scored 58.19% below 60%, the search committee's pass mark.
Professor Mugisha says he was even among the best two candidates for the same position in 2013 when Professor Barnabas Nawangwe who is the current Vice Chancellor was appointed for the same and that it would be unfair five years later to claim that he didn't meet qualifications.
He says that the search committee illegally and unlawfully omitted his name from the list of the names forwarded and recommended to the University Senate with an obvious intention of fronting Professor Bazeyo unopposed.
Anthony Wameli, Professor Mugisha's lawyer describes the court ruling as a big success citing that his client has a chance now to participate in a more transparent and fair competition.