As freshers make themselves comfortable at Makerere University after day one of orientation at Freedom Square, the dates for the University Bazaar have been set, starting from August 23.
There are many activities that are in store to make sure that freshers have the most of their first days at University. Asides the discounted prices that will rock the sales from the bazaar, many activities are being lined up.
Top Ugandan artistes are expected to perform, a lot of prizes are to be given out during the bazaar and yes! You guessed right, the entire event is absolutely free of charge.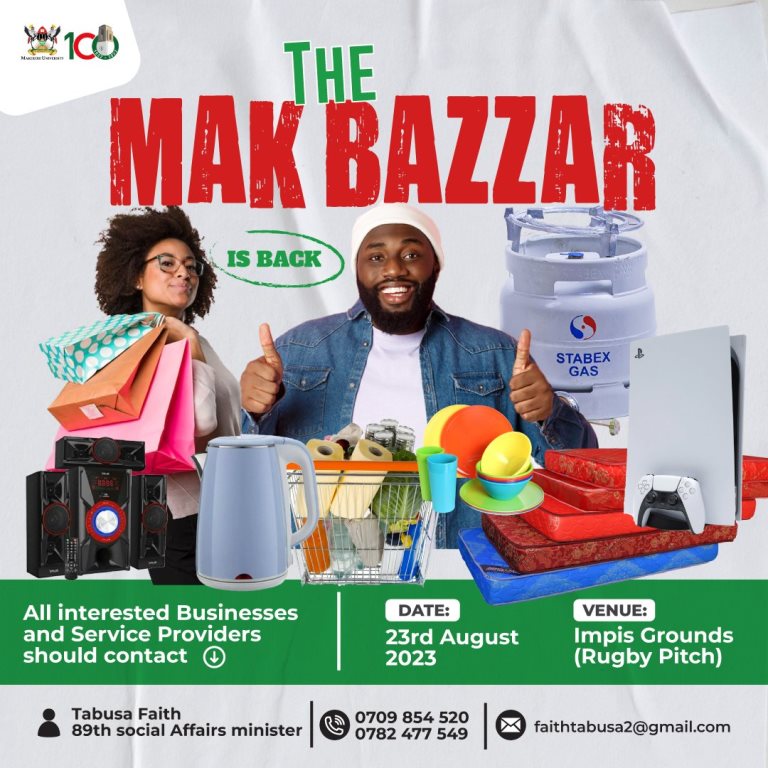 A year ago, the bazaar at Makerere was banned following university management's decision over the violent events that ensued at the institution on a certain Friday night during the 2022 Freshers' Ball.
2023 is a whole different feel, now that the bazaar is going to happen at Impis Grounds (Rugby Pitch)
This year's fresher's ball is in the pipeline and dates will be communicated soon.
Campus Bee will keep you updated!
Comments