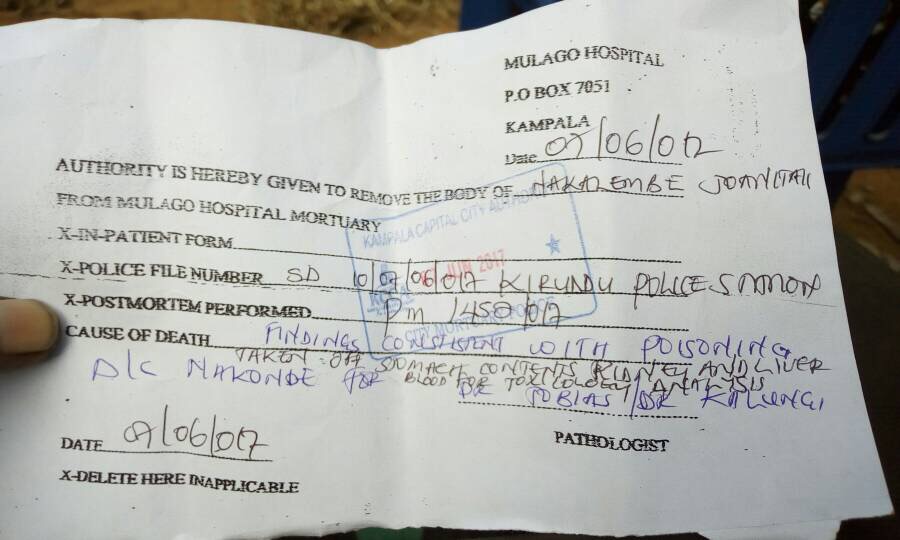 Parents of Joanita Nakalembe, a Makerere university student who died in the middle of an exam shocked mourners today at the burial ceremony of their daughter by making statements that left many people cursing whoever could have killed the innocent girl. According to the parents of the deceased, Nakalembe was poisoned and there is no doubt about that.
While at the burial that took place today afternoon in Kalungu district, the sad parents based on a post mortem report issued by medical experts to conclude that their daughter was poisoned. Nakalembe who has been a student at Makerere Education school collapsed in a psychology exam and later died in hospital after vomiting blood.
Nakalembe who has been in her first year at the school of Education left many people in sorrow, pain and grief.
Following cruel ways how Ugandans have been treating the dead (Ivan Ssemwanga and Prof Lawrence Mukiibi), more speculations are yet to arise about who could been responsible for the poisoning. We got some photos from the burial today;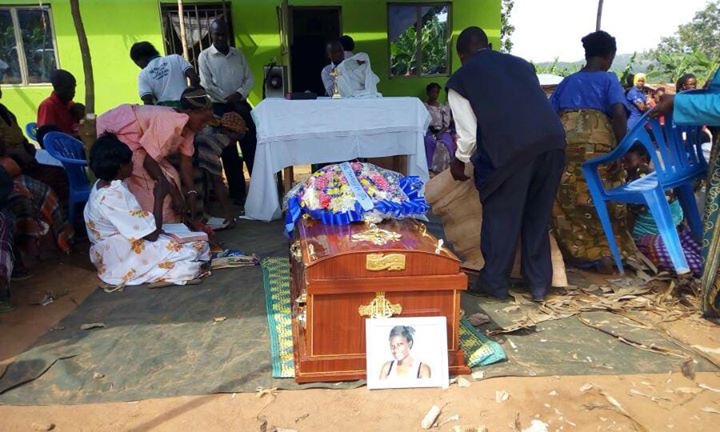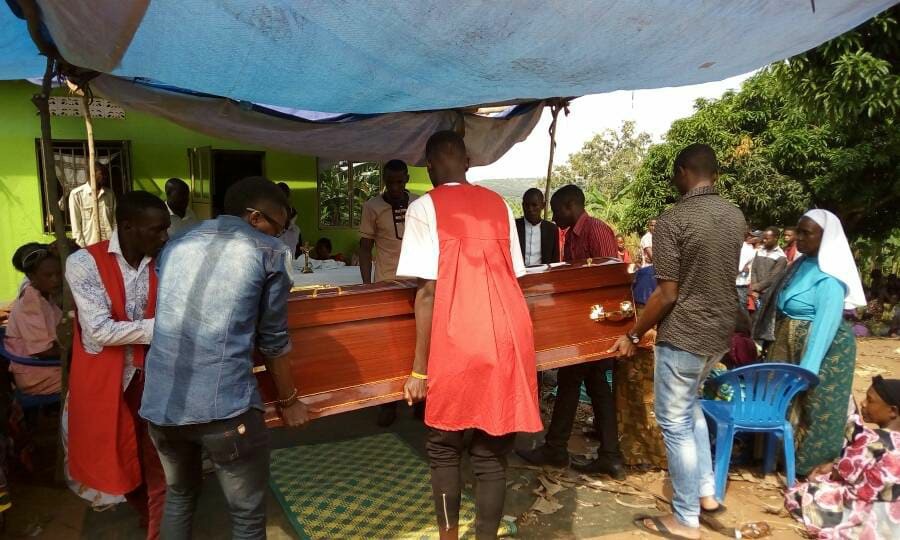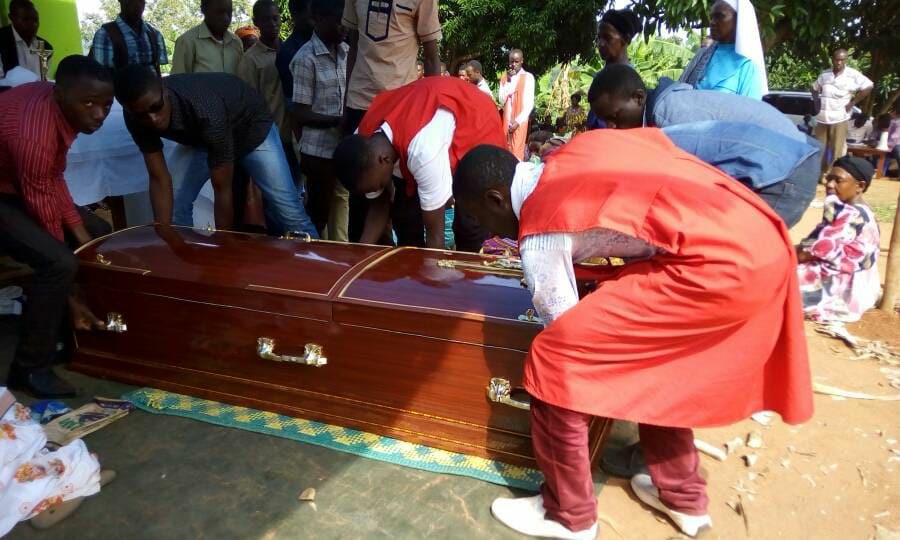 Comments