Buganda Road Court has granted bail to David Musiri and other student-protesters who were detained during the 'arrest prices' protest.
The students who were arrested during the protest were arraigned before Buganda Road Court to answer to charges of unlawful assembly and also hear a bail application for those that hadn't been granted bail on Thursday May 18th, 2022.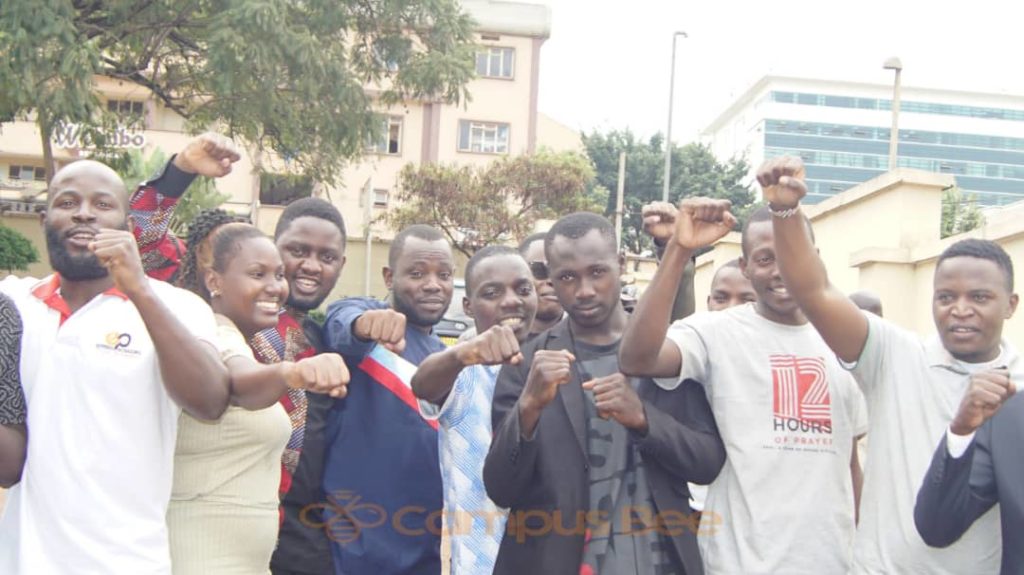 They (students) were granted bail but unfortunately weren't released due to delayed bail fee payment. These were released on Thursday May 19th, 2022 joining the five that had been released earlier last week.
Musiri David, one of the released, told journalists that the battle isn't yet done, and that they are planning a mega visit to state house to protest against the skyrocketing prices of essential commodities.
"We want to assure you as we come out of prison today that its not yet over. The prices of essential commodities are still high. We are soon paying a visit to state house," Musiri said.
The students who were granted bail on Wednesday May 18 were released today Thursday May 19 due to a delay in payment of bail fees as demanded by court.
These (students) are part of the 15 that were earlier arrested as they marched to parliament in protest of the skyrocketing prices of commodities.
Comments