Just like her boss Omuloddi Erias Lukwago, Nyanjura Doreen, the Deputy Lord Mayor has set herself in a very comfortable lead in her race towards retaining the LCV Woman Councillor seat at Makerere University.
Nyanjura, commonly known as Omutatina, FDC Preacher, Iron Lady, among others has set an abyss between her and her opponents and is seemingly headed for a landslide victory in the Elections slated for 20th, January, 2021.
Our snoops doing ground analysis on the numerous ongoing elections sampled over 3,400 Voters of Makerere University and the poll showed a landslide for the Former Guild Vice President.
Nyanjura Doreen (FDC) – 71%
She is lauded for her motormouth (on Facebook especially) and her intolerance for anything close to injustice. There's even word going around Makerere University that Vice Chancellor Prof. Nawangwe one time even wrote to the Lord Mayor and Minister of Education to chase her away from the University Council because, according to some voters, she always stood on the side of the oppressed. Fortunately for her, all the people she has helped in the past are voters and majority of the samples voters said that have benefitted from her leadership.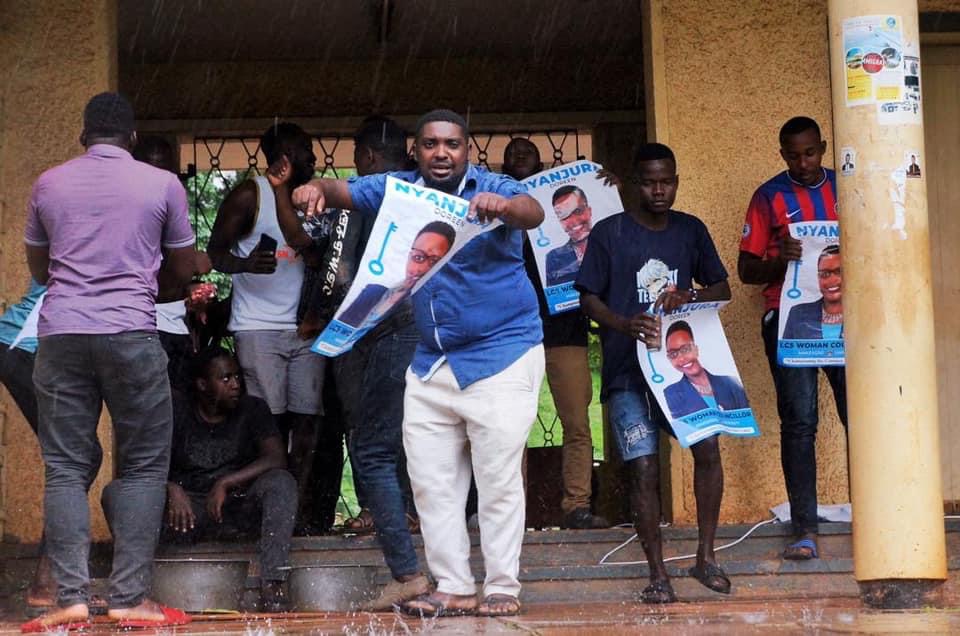 Nyanjura is the FDC flag bearer in the race.
Mugisha Juliet (NRM) – 23%
Ms Mugisha is the ruling party National Resistance Movement (NRM) flag bearer in the race. With most voters associating the party with bagfuls of cash, they're hoping she will bankroll them as the election draws near.
She comes a distant second in the polls with some of her negative attributes being that she's "literally in bed with the administration."
Some voters expressed hesitation about her candidature citing the fact that she's a wife to one of the university administrators as the reason why.
Nevertheless, other voters have welcomed her in the race saying Nyanjura needed a challenge not to take them for granted with some staunch NRM supporters in the university saying the government will prioritize Makerere if it votes NRM candidates.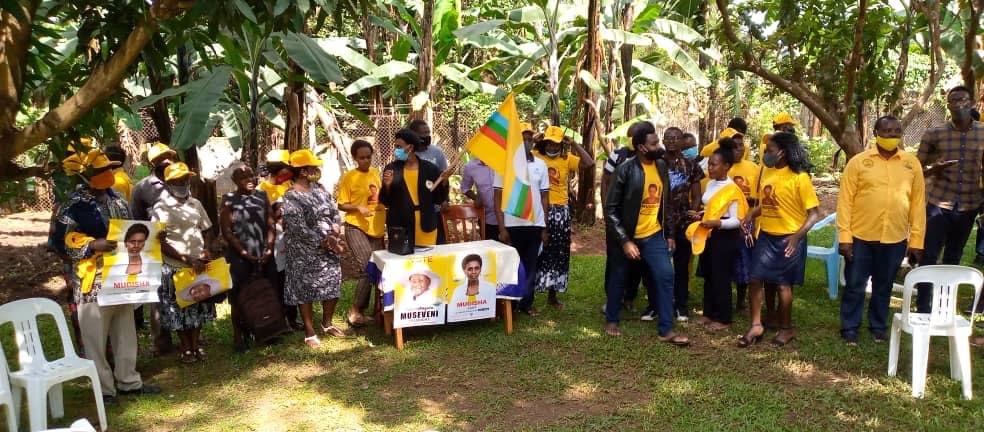 Nakyeyune Justine (IND.) – 5%
Ms Nakyeyune lost in the NRM primaries and seemingly fully withdrew from the race. The few who believe in her however are stuck with her and have pledged not to tick anywhere else!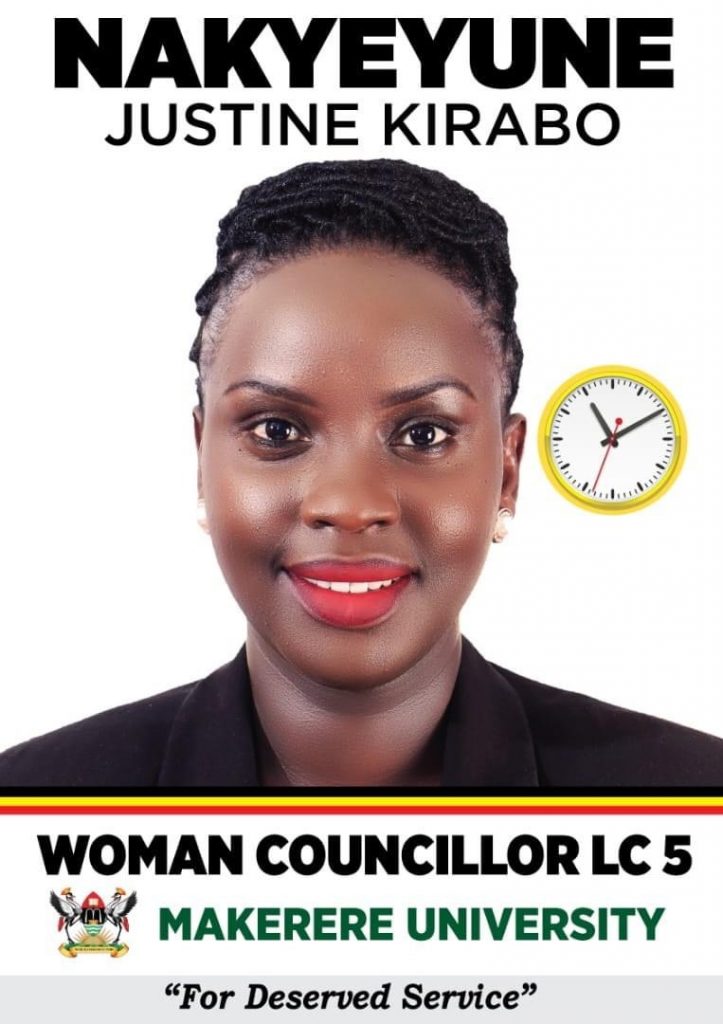 Nakabubi Fausta (NUP) – 1%
After losing in the NRM primaries and coming last, Nakabubi went ahead and picked National Unity Platform (NUP) forms and was immediately granted the flag.
Majority of the voters, in a rather popular Makerere saying, said "she is not on ground" and hasn't labored to reach out to them for their support.
Some four or five voters said they'll just vote her for the sake of the NUP flag bearer in the Presidential Election Robert Kyagulanyi Sentamu alias Bobi Wine.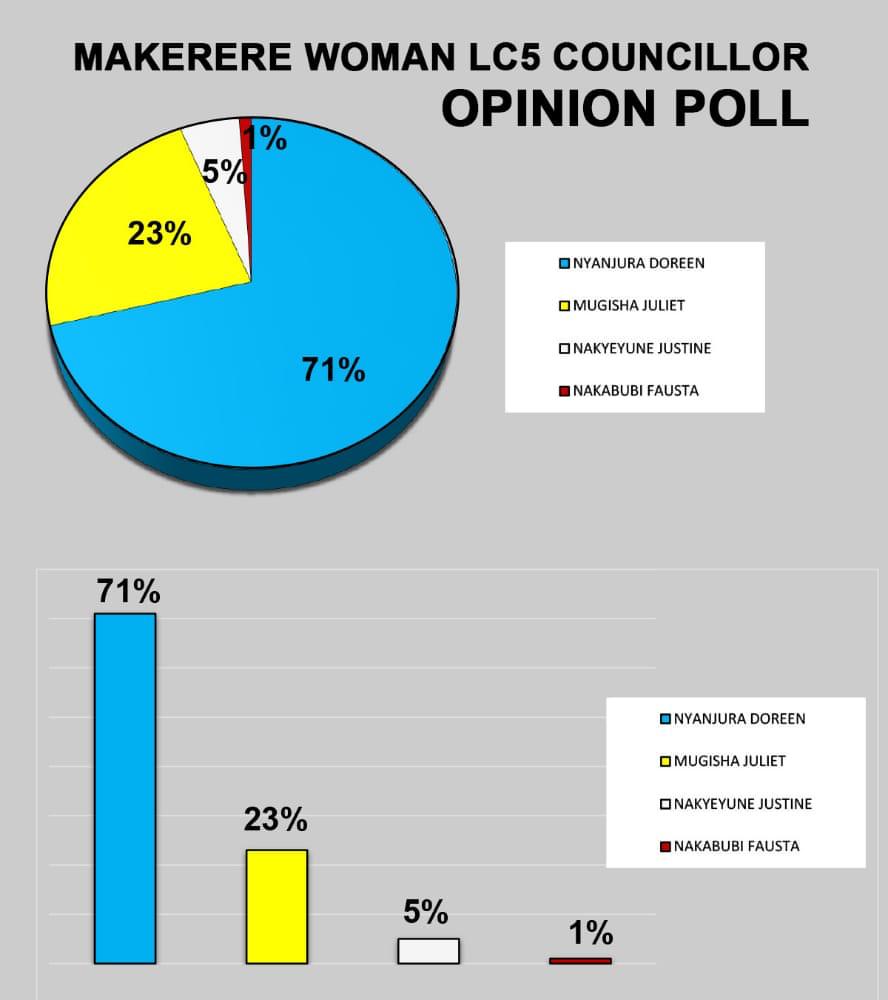 Comments