A group of yet-to-be identified babes are allegedly being held at Mezo Noir Bar & Restaurant in Kampala after their sponsor mysteriously vanished, leaving them with an unpaid bill worth shs19.7m of drinks in a single night.
Our snoop has established that the story unfolded when two girls, under the acceptance of being 'spoilt' for the night by their guy friends, went an extra mile and invited their other female friends over for the drinking spree.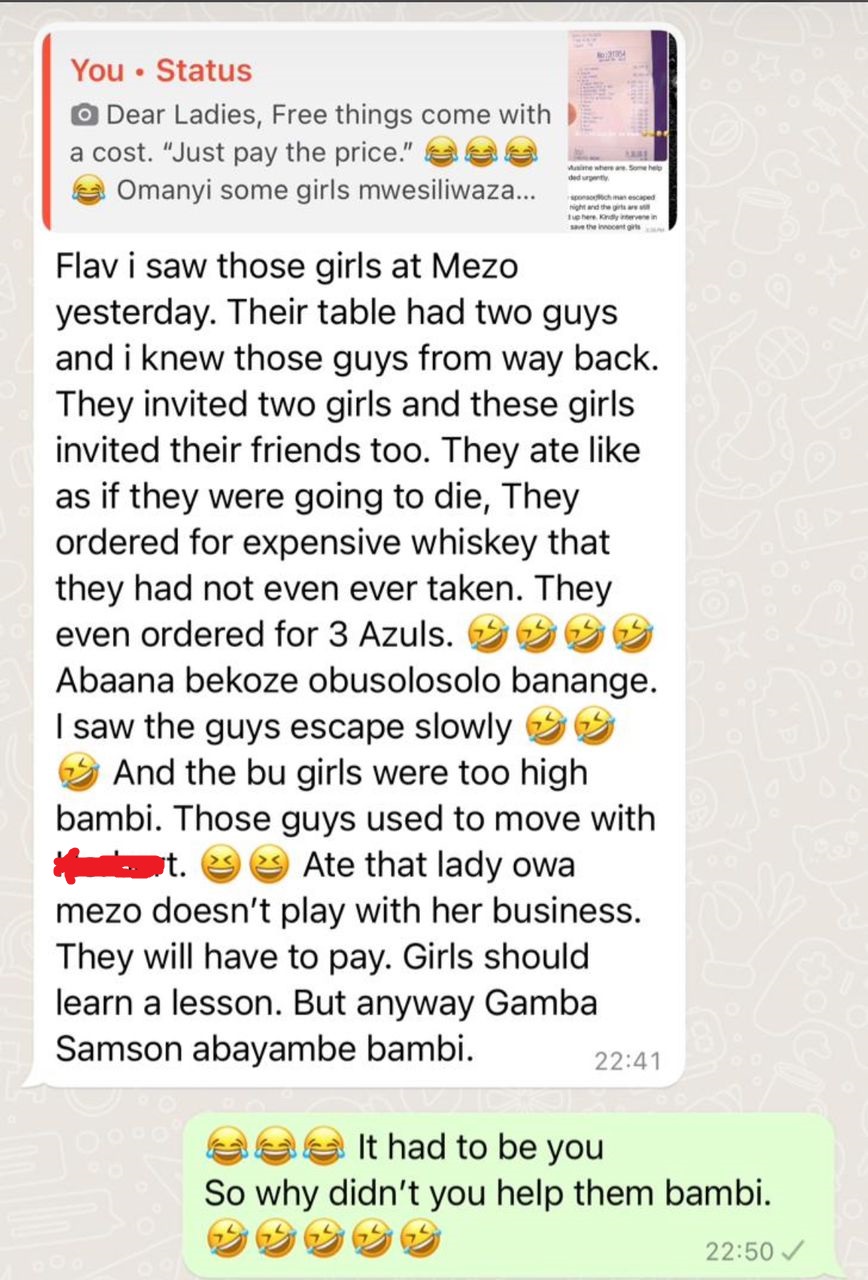 With high spirit and excitement, the babes bottomed luxurious drinks including Cohiba Splendidos, Veuve Cliquot rich. Little did they know, they were drinking their way to their own broke pockets.
Frantic and uncertain about what to do after they noticed that their sponsor was missing after a while, the babes tried to contact their friends and family to bail them out of the situation when they came to the realization that they had been set up.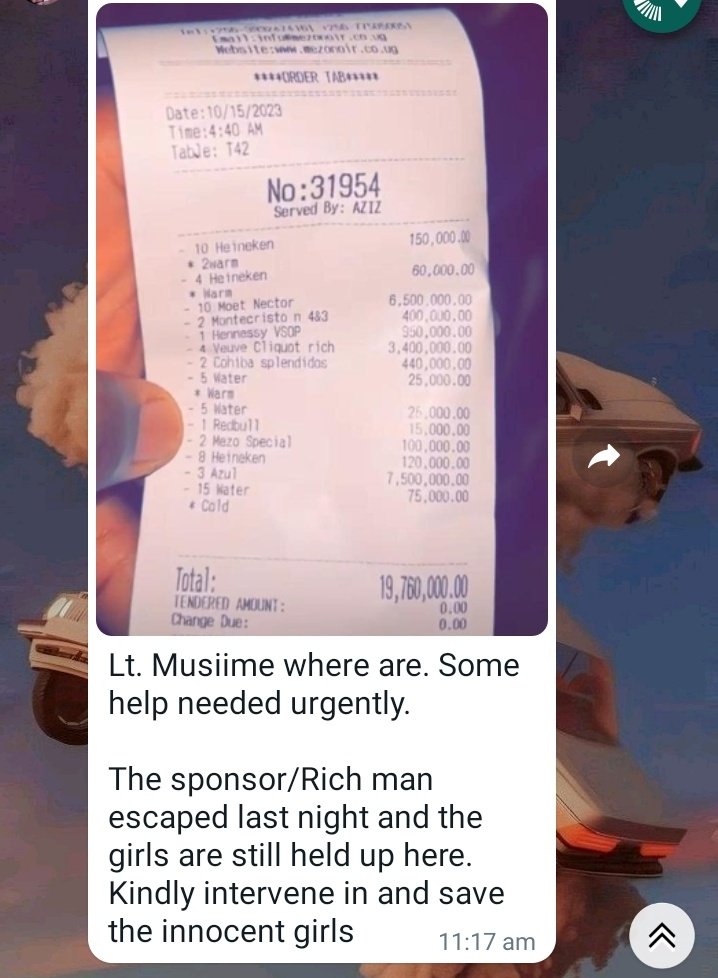 A section of concerned citizens have questioned the ladies thirst which led up to consumption of drinks footing up to a whooping shs19,760,000 in one night. (Those are someone's life-savings for crying out loud!)
We are closely following up on the matter and we'll keep you posted.
Comments