Prophet Elvis Mbonye aka "Mr Future", has been disregarded by many who refer to him as a false prophet.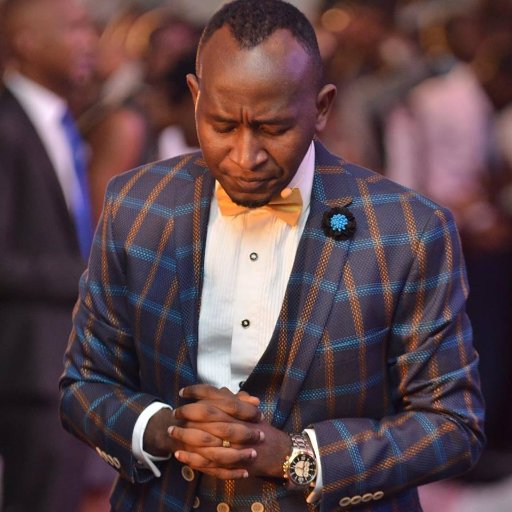 The MUK student who received a message from a friend telling him to attend the Heaven's Spectacle responded that he has never heard of Prophet Elvis in the Bible, he went ahead to ask the reason as to why people follow self-proclaimed prophets.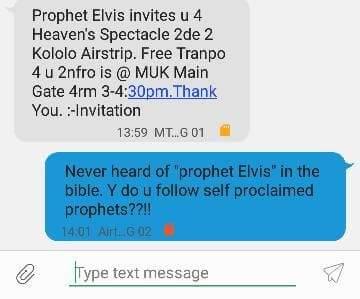 However, this is not the first time that someone has referred to Elvis Mbonye as a false prophet. Muhereza Kyamutetera, a PR guru blasted Prophet Mbonye referring to him as "the biggest scam in town."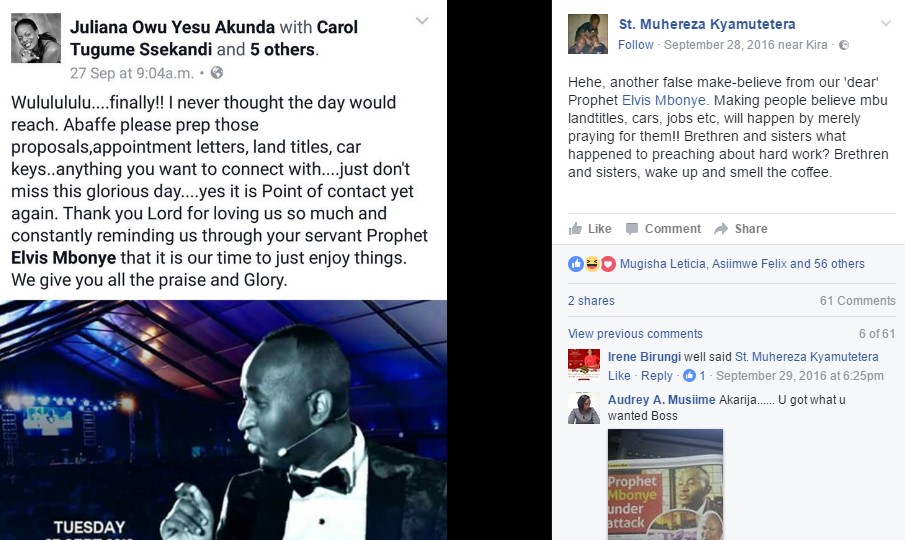 Nonetheless, many people attend his fellowships regardless of the claims that he is just a Pastor trying to earn an extra buck. Over to you, what do you think?