During a joint press conference held at Makerere University this morning, the European Union (EU) Delegation to Uganda announced that it will celebrate International Day of Democracy 2019 by organizing a debate themed "The role of Parliament in shaping representative democracy in Uganda".
The debate, which is slated for this Thursday, September 19th will be held at Uganda's oldest university, Makerere. The event will involve an exchange of views with many of the students from Makerere University and other young people who are expected to engage in a heated discussion at the same time celebrating the international democracy day.
In the presence of EU's ambassador to Uganda, H.E Attilio Pacifici, the Makerere University Vice Chancellor Prof Barnabas Nawangwe explained that the debate will give young people an opportunity to engage in a democratic dialogue.
Nawangwe also highlighted that it is an honour to be hosting the EU Delegation to Uganda again, having already hosted a public debate to commemorate the 2017 celebrations of Democracy Day.
"It is important for youth to be involved in democracy and governance programmes. As Makerere University, we are proud to partner with the European Union Delegation to provide an opportunity for young, active people to engage in democratic dialogue and enable collective impact." Nawangwe said.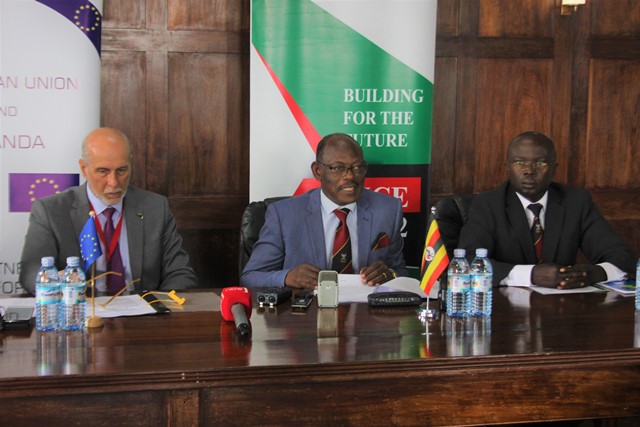 While addressing the media, EU's ambassador to Uganda, H.E Attilio Pacifici revealed that the discussion is not about lecturing anybody but rather an exchange of ideas as well as seeking answers to serious questions about the system/governance.
"Democracies today face many challenges, as countries seek answers to serious questions about how their system of government can adapt in a complex and fast-changing world. In Uganda, as elsewhere, representative democracy and the role played by Parliament, is an important part of these ongoing discussions." Pacifici disclosed.
The international Day of Democracy is celebrated around the world on September 15 every year as established by a resolution passed by the UN General Assembly in 2007, encouraging governments to strengthen and consolidate democracy.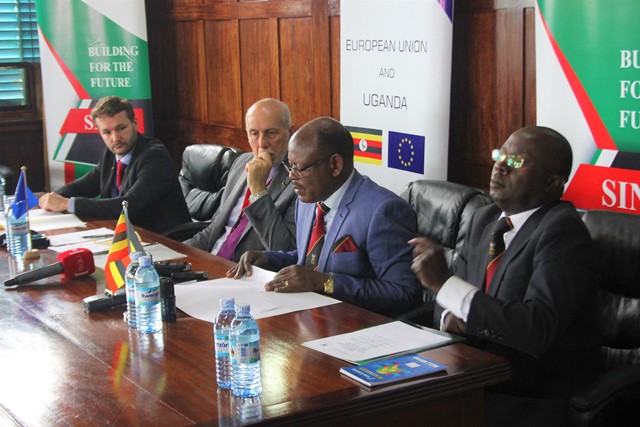 The event will be kicked off by an invitation-only morning workshop followed by an open plenary discussion in the afternoon on four themes related to Uganda's Parliament. Patrick Kamara, a veteran journalist will be the facilitator of the event.
The event is expected to attract stakeholders including; students, young people, Members of Parliament, representatives of diplomatic missions and development partners, civil society organizations, the media, among others.