When he resigned from his position as the 82nd students' guild prime minister, many students thought Jothan Yamurebire Burobuto was eyeing the guild presidency.
Even when Campus Bee reported otherwise from an exclusive interview with the man himself, the students still thought it was 'politics'.
Burobuto made it worse when he updated his whatsapp status and put "12th January, check this status again!". Many people concluded he was standing for guild presidency.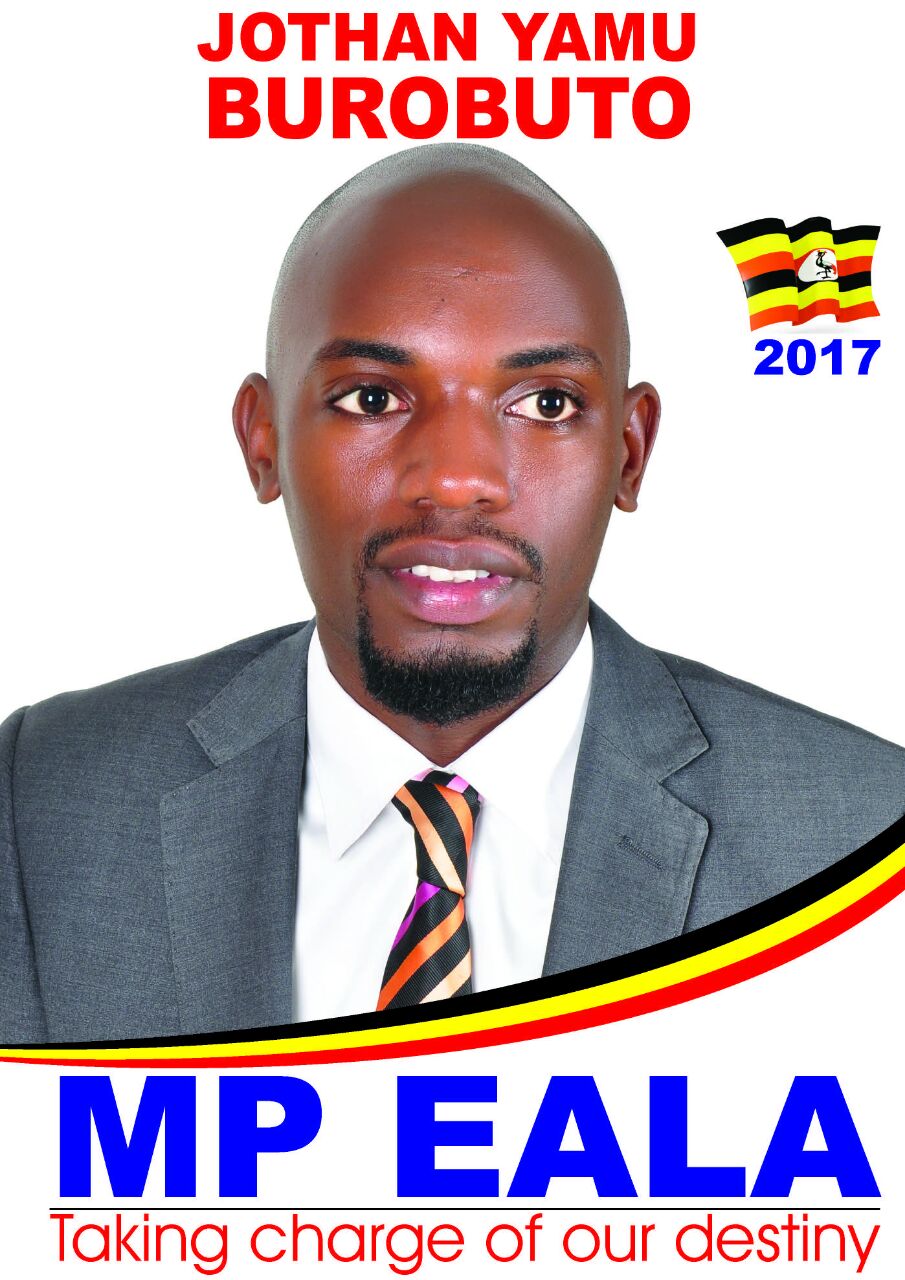 Well, we can reliably report that he has thrown in the towel as regards students' leadership and he is vying for a seat as a Member of Parliament (MP) in the forthcoming East African Legislative Assembly (EALA) elections.
Burobuto, who intends to stand as an independent will hustle it out with veteran and young politicians in the nation among whom are former Makerere guild presidents Fred Mukasa Mbidde, Sarah Kagingo and former guild vice president (Makerere) and current National Youth Council chairperson Lilian Aber.
Burobuto, a former guild president himself between the months of February and September last year is expected to officially come out on the matter tomorrow January 12th, 2016 – when his resignation from the guild cabinet takes effect.
The law student has had a rather successful student leadership career as he served in positions such as GRC School of Law, Makerere Law Society (MLS) President, 81st students' guild Speaker, Acting guild president and until recently prime minister.
He will be remembered for among other things wrestling down the age old unpopular 60% tuition policy that has since then been replaced in his tenure as interim guild president and introducing students' guild forums which is a platform that will enable students air out their views on a regular basis to whoever is concerned.
When we contacted him on the matter, he refused to give a comment and hinted about official declaration the day after tomorrow.