Mugaya Paul Geraldson, a third year student at Kyambogo University is vying for the Jinja East MP seat after a notification from the Clerk to Parliament that Jinja East constituency had fallen vacant following a court decision cancelling the 2016 election results.
The position fell vacant after court quashed the election of NRM's Nathan Igeme Nabeta.
The confident Mugaya (now an MP aspirant) is offering a Bachelors degree of social works and social administration.
Who is Mugaya
Mugaya was born in Masese, Walukuba East parish Jinja district. He went to Walukuba East Primary School, Main Street Primary school all in Jinja district and did his Primary Seven at Iganga Boy's boarding School in 2008.
He attended Seroma Christian High School for his O'level and sat for his A 'level at St Mary's SS Kitende (SMASK).  In his vacation, he took up a course in good governance, accountability and leadership in Nairobi.
Our writer Phillip Ayazika had a lengthy chat with Mugaya Paul on phone given his busy schedule ahead of the elections, about his life and his next step in the Jinja East MP race.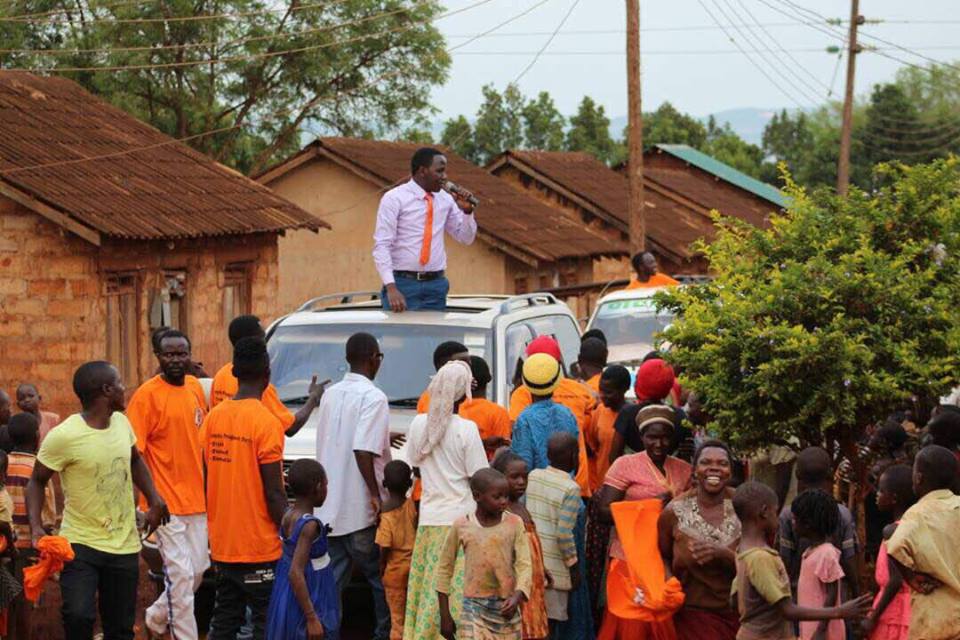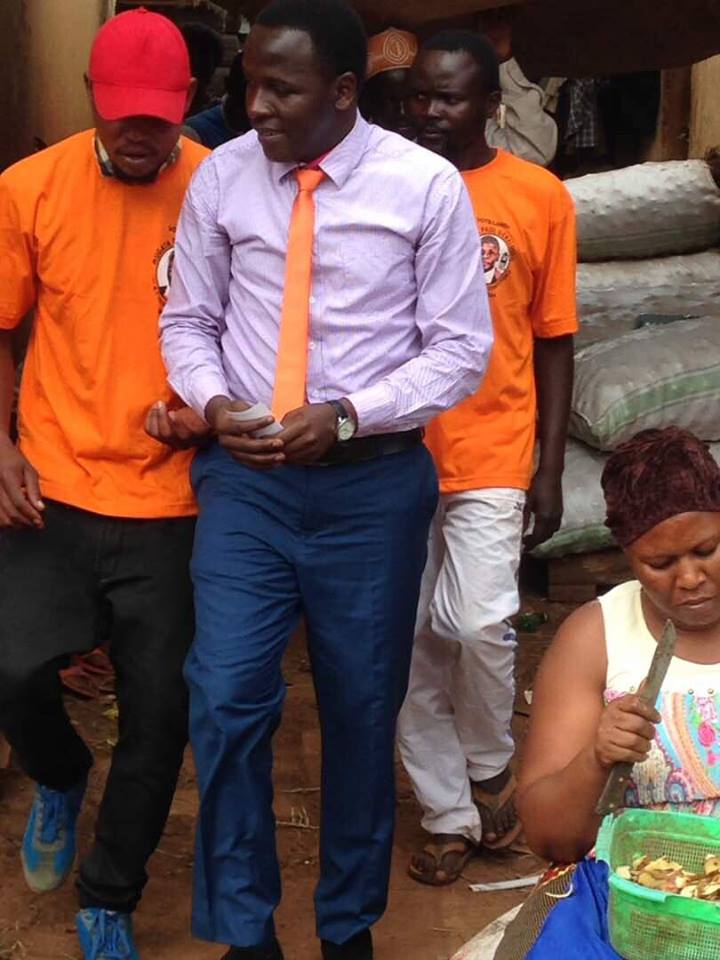 You are in the Jinja east MP race, how's the reception by the people?
The reception is very positive I must say, the world out here is welcoming and eager to usher in young leaders.
What informed your decision to run for the Jinja east MP seat?
Having had a successful student leadership in school, I needed to move to the next level. In 2016, I anticipated to join the race for the Youth MP Jinja district but I was let down with raising part of the  nomination fees which were very high at the time. So I felt I needed to do more like joining this race.
Secondly, I witnessed a time when the Eastern Region was flourishing academically, the days when Namasagali, Butiki schools were the kings. It pains me to think that all that glory was lost, what went wrong? Jinja has the capability- we simply need fronting which I think I can do.
I was born and raised in Jinja Walukuba, the second largest Estate after that of South Africa and ever since these structures were put up nothing has been done to improve them. Talk of the asbestos which are very poisonous to life, the poor environments that our people continue to live in, something needs to be done. A voice is needed and I'm the voice.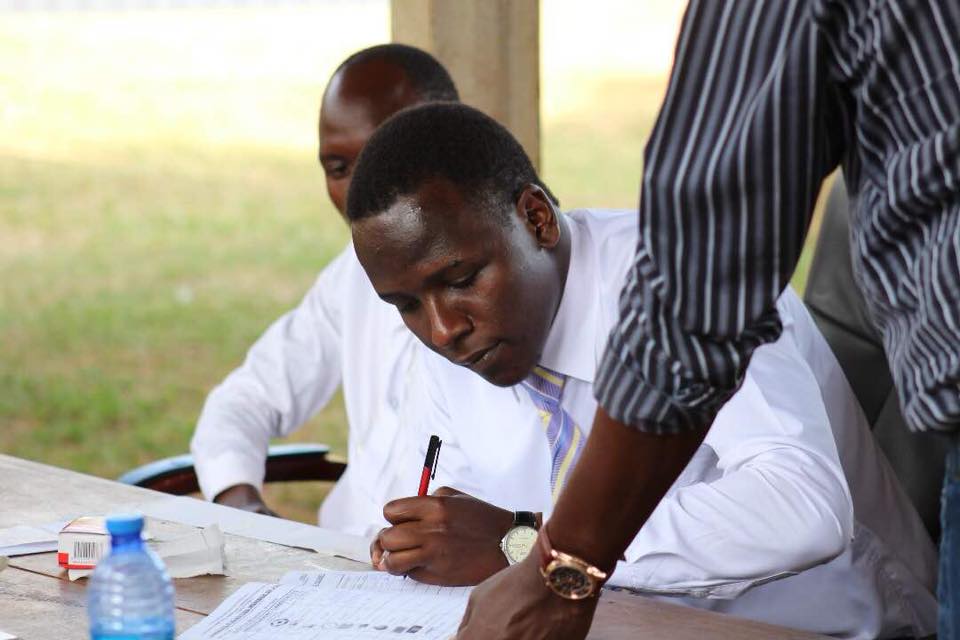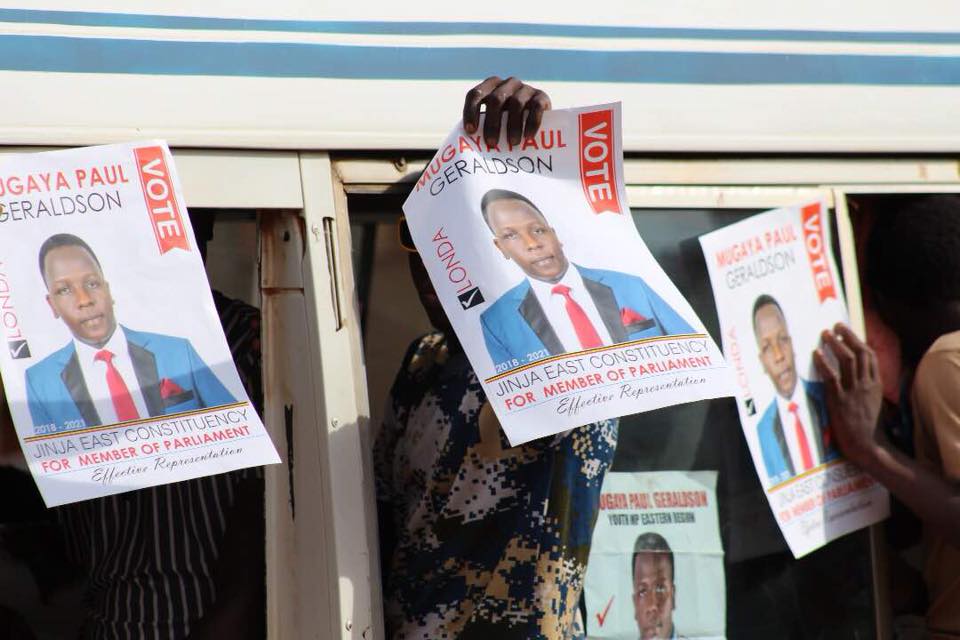 Who mentored you into joining politics?
I am so mentored by my mother Joyce Nangobi.  She's a teacher, entrepreneur and a leader. She is the proprietor of Slum Women's Initiative for Development, a small group of 30 passionate grassroots women who took it upon themselves to mobilize community members against the unjust, routine evictions that were taking place.
The fact that I saw her start up something at the veranda of our house and now has grown into an internationally recognized platform, I get so inspired. I get the gist that we the youth can actually do more with just less.
Speaking of family, how have they been supportive in this movement?
My family has been very supportive; they totally understand what it means to start up something. So my family and friends have played a major role in this struggle.
What challenges have you encountered so far?
The challenge I've met is that we the youth haven't been helped enough; rather we are being used to fight political wars. Youths are losing life all because of political wars. I believe we need more than indulging us in these wars.
I was so disappointed when my camp tried to reach out to honorable Kyagulanyi Sentamu (Bobi Wine) to come out and support us but it all ended up as dead end. I mean he was positive in the start but I don't know what happened, people like him need to acknowledge that they play a great mentorship role.
Won't politics sabotage your academic journey?
My course, which is social works and social administration, is purely politics. So I believe the journey am embarking on is giving me an upper hand.
You could contest and lose, what's your fallback position?
I've already won, come the 15th of this month. I'm more than empowered, we the youth are winning this.
What's your message to the youth out there?
It's time the youth woke up and redeemed this nation. There's no more waiting, let's add up voices and speak as one that way we shall be heard.