Fresh from securing a win against her longtime tormentor Tina Fierce, Campus Bee has reliably established that celebrated media personality Sheilah Gashumbed has joined Sanyu FM. More details indicate that Sheilah has already inked a contract with the radio station and she'll be pushing the Sanyu FM brand as an ambassador.
We have managed to secure a snap shared by Onyango Gareth, an influencer currently working with the Ruparelia Group in which the Lil Stunner was seen signing the contract.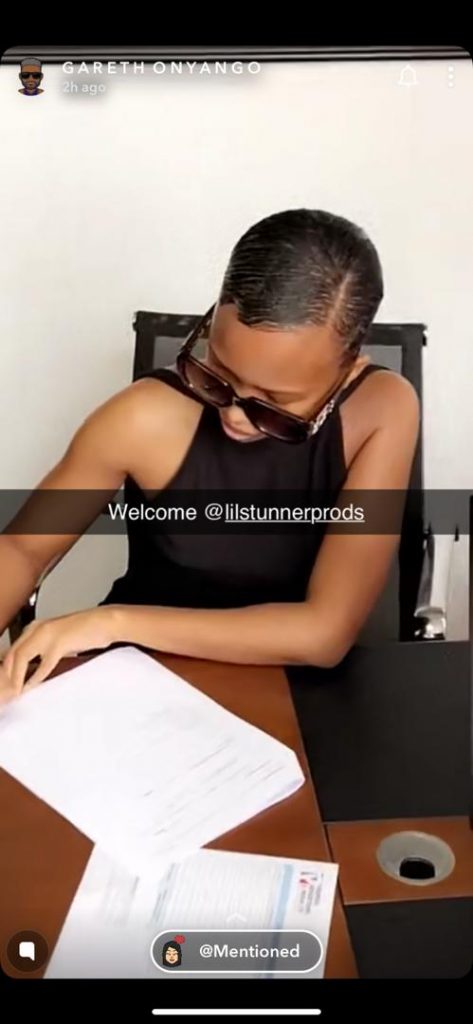 The excited Sheilah took to her social media platforms to announce the development after several months on the jobless bench.
"On Thursday, we sign big contracts and we walk straight to the bank ( private banking section) ?❤️?Brand Ambassador deal signed and sealed with the biggest group of companies in Uganda!! Guess who?" she posted.
Sheilah joins Deedan, a former Radio City Presenter who was also signed by the Sudhir-owned station. Deedan will be hosting the radio's morning show dubbed "Sanyu FM Breakfast" which used to be hosted by James Onen alias Fatboy.
It is worth recalling that Sanyu FM fired all its previous employees for allegedly refusing to accept pay cuts over COVID-19. The station faced major backlash thus asking the employees to re-apply. Most experienced presenters like Fatboy and Ogutu Daudi chose to throw in the towel leaving the station hanging with no presenters.
We will keep you posted!
Comments