Kyambogo University students led by their  Guild President H.E Amanya German have this morning held a press conference at the university as a way to raise their concern on the ongoing political unrest in the country.
At the press conference, the Guild President together with his cabinet have expressed their dissatisfaction towards what the government is doing and they have threatened to boycott lectures, sex and bathing till Hon. Kyagulanyi  Ssentamu alias Bobi Wine is released.
While addressing the Press H.E Amanya said him and the whole students' fraternity ofKyambogo are personally concerned with whats going on in the nation and that keeping quiet about the whole situation would be considered treason.
"We can not turn a deaf ear with whats going on in the country, that would be treason, you must understand that there's nothing about us without us," Amanya fumed.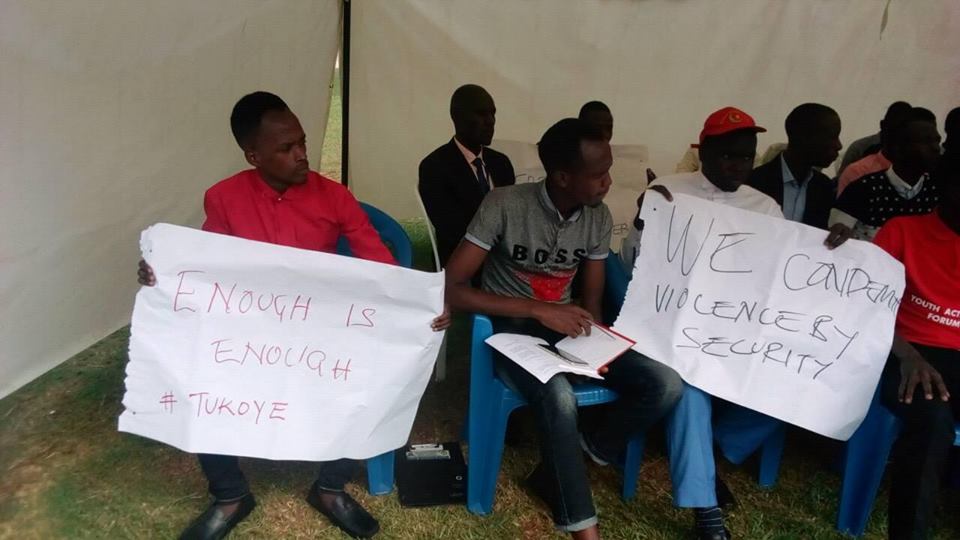 The guild leaders also condemned the torturing of journalists and requested those involved in such acts of torturing leaders and journalists to be arrested and dealt with.
While holding placards with various writings like "Enough is enough", "Tukooye" and "No lectures, no sex and no bathing," students were singing liberation songs expressing their dissatisfaction.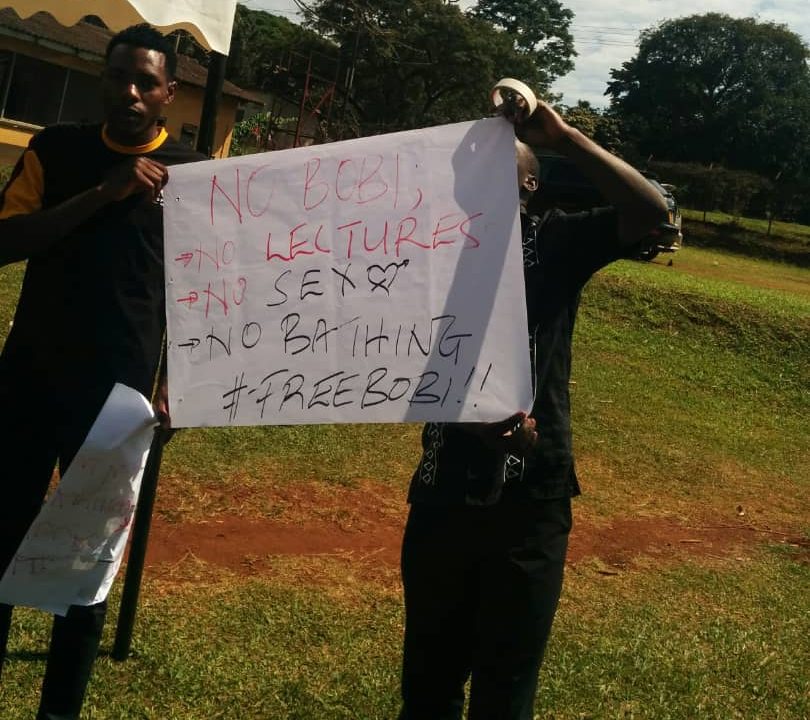 "We are not going to attend any lectures, we shall not have sex and we shall not bathe. Enough is enough #FreeBobiWine,"  Mujuni a second-year student
Among other issues discussed is the state of the university, guild leaders have said this time there will be no negotiations if students welfare is not given priority.