This week, freshers at Makerere University are undergoing orientation which will guide their journey as they pursue higher education and Uganda's premier institution.
Earlier this year, the administration of Makerere carried out survey of hostels around Makerere University and in that effect, handed certificates to those that met the standards.
Campus Bee has assorted the full list of accredited hostels around Makerere, which freshers can join for their duration at the University.
Check the contacts and full list below: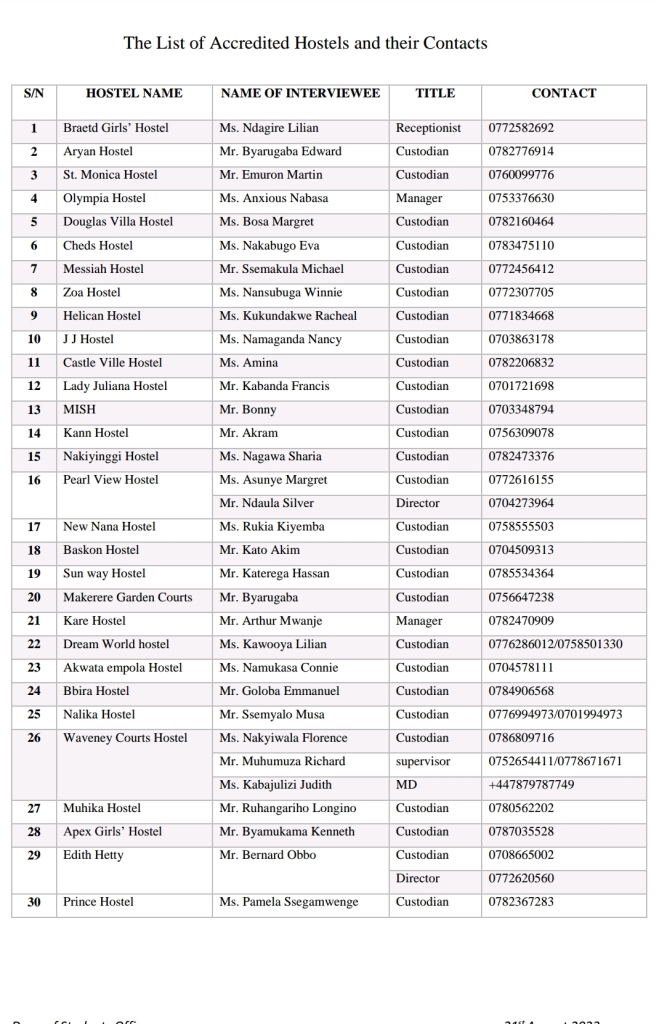 Comments