The Ministry of Gender, Labour and Social Development (MGLSD) has released a list of young Ugandan girls that are stranded in Abu Dhabi after they set out for the Middle East nation in search of jobs.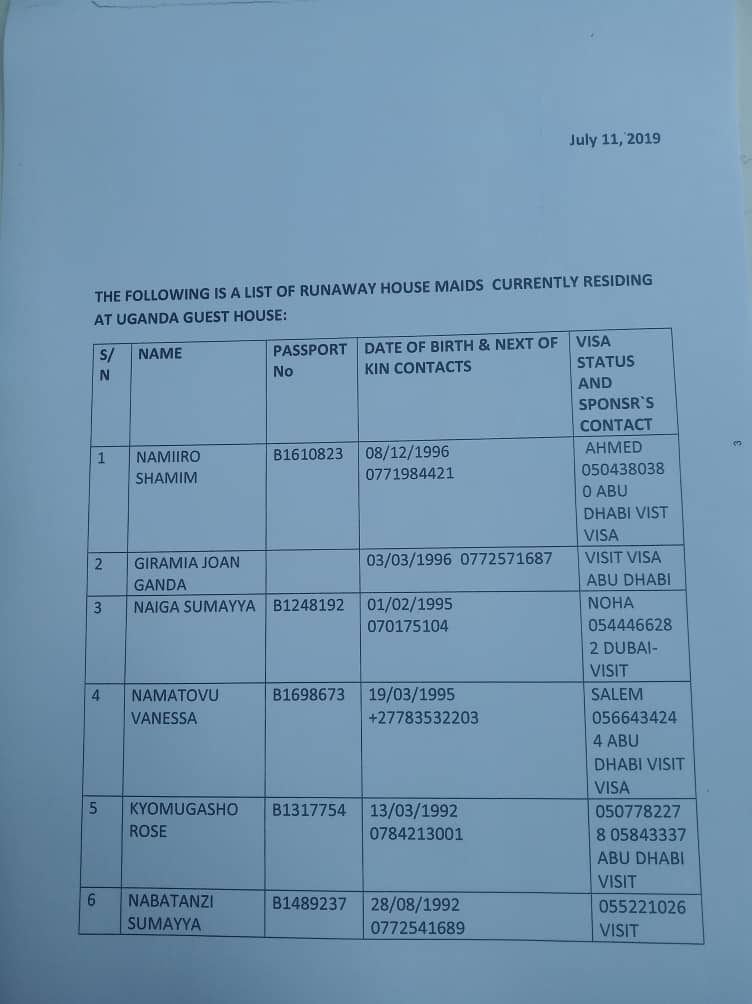 The girls, 69 in number, who had gone to secure themselves informal jobs as house maids in the Middle East traveled to the Arab nation as tourists without any guidance of registered Recruitment Agencies under the Ministry of Gender and Labour.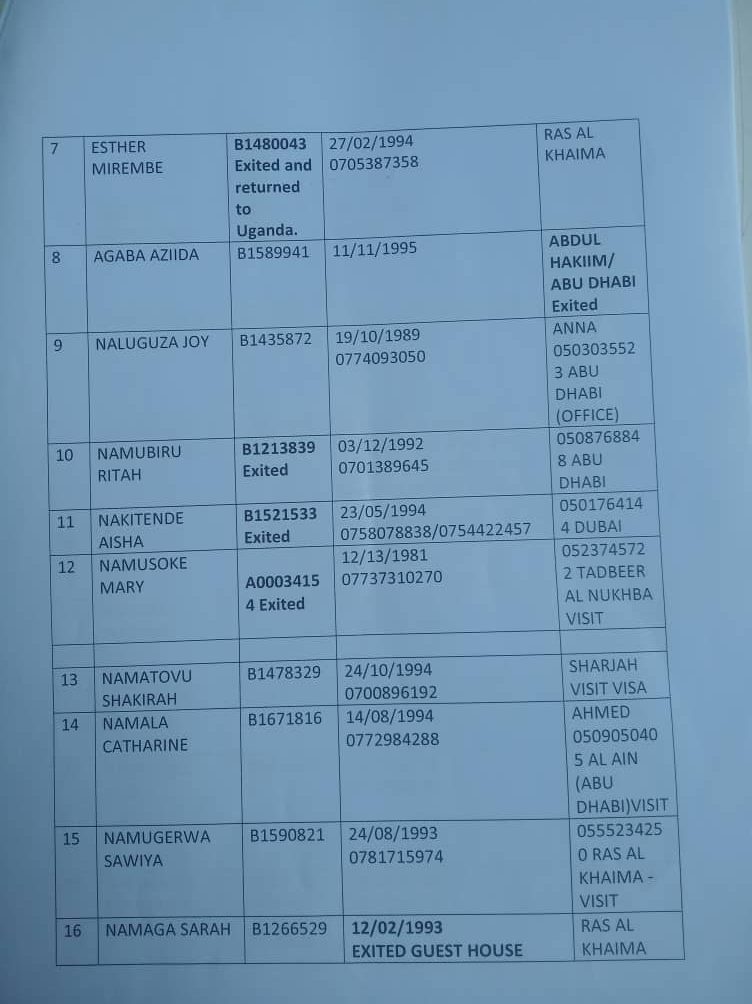 At the moment, they're residing at the Uganda Guest House within the Embassy of Uganda in Abu Dhabi. Considering that the unemployment levels in the country are so high, Ugandans have had the option of externalizing labor and try to make ends meet abroad but the ministry maintains that it should be done within the right procedures.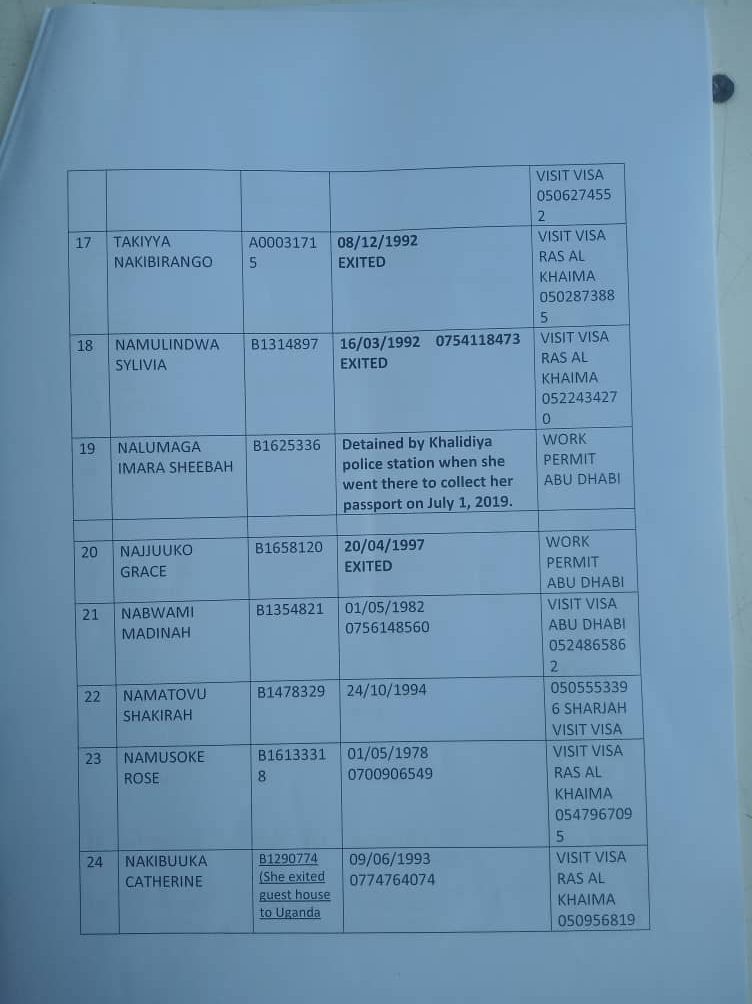 "We have said this before and we shall not tire to say it over and over again. If you want to work abroad, make sure you do that through licensed companies under the Ministry that are in place to ensure our citizens get safe and secure job placements abroad and can be monitored severally", an official from the Ministry of Gender said in an interview with Campus Bee.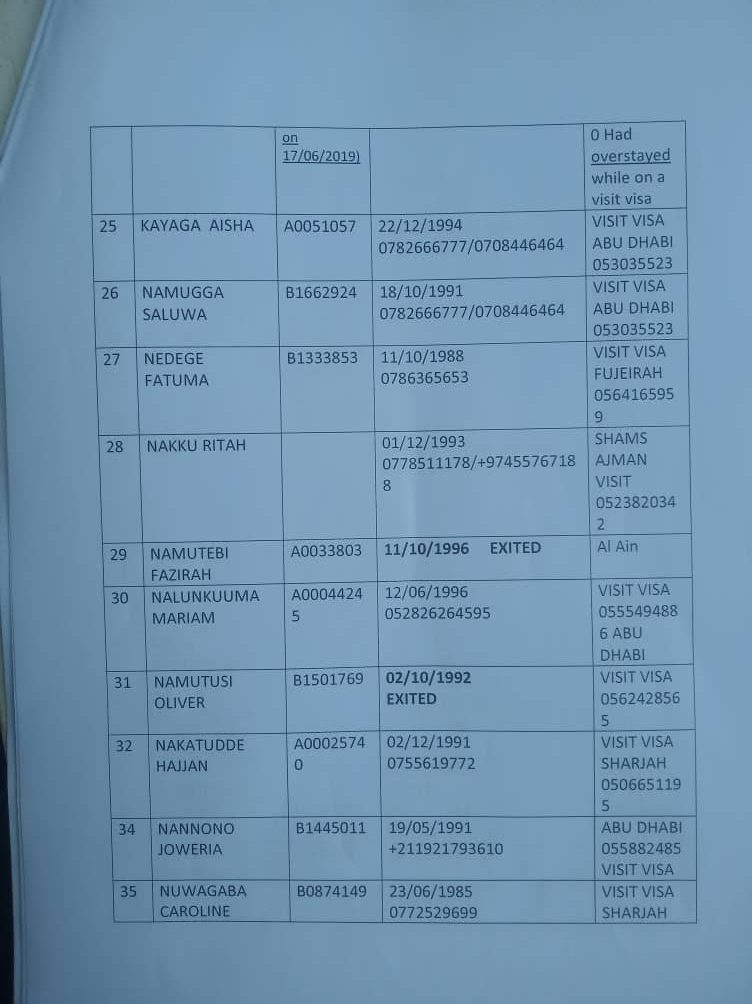 "All these girls that are stranded at embassy possess VISIT VISAS. They traveled on their own and thought they could get the jobs by themselves which is really absurd because the employers will either not trust your work ethics or take you up to exploit you if they're evil-hearted" he added.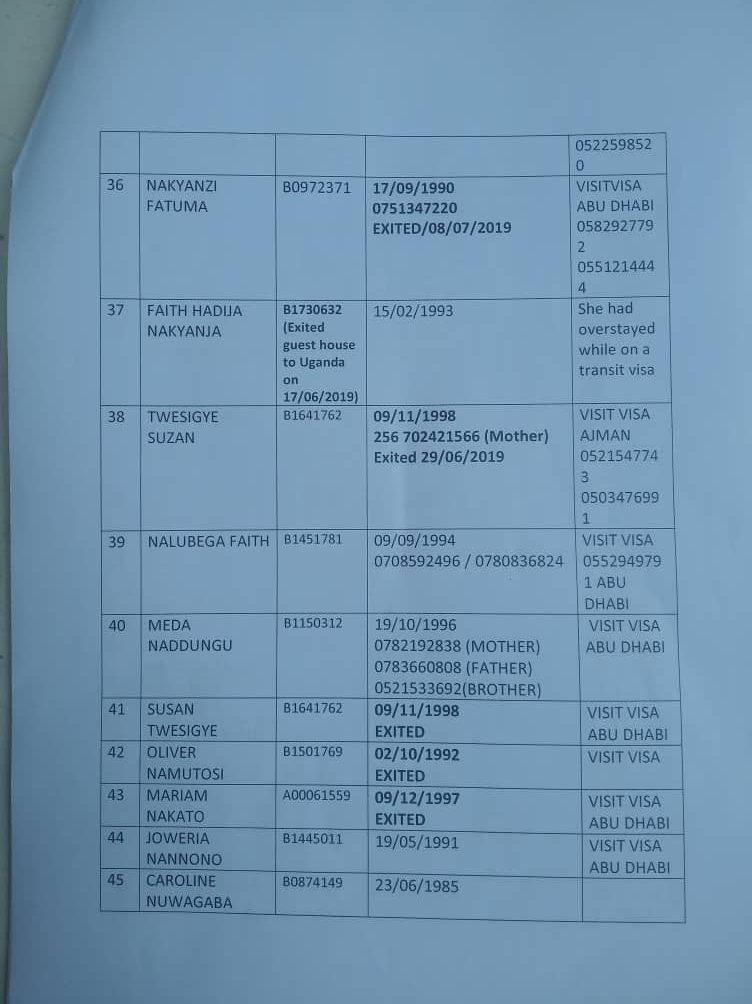 The Ministry called upon all Ugandans with intentions to work abroad to use the legal, and secure channels to go abroad which is through licenced companies supervised by the Ministry of Gender, Labour and Social Development.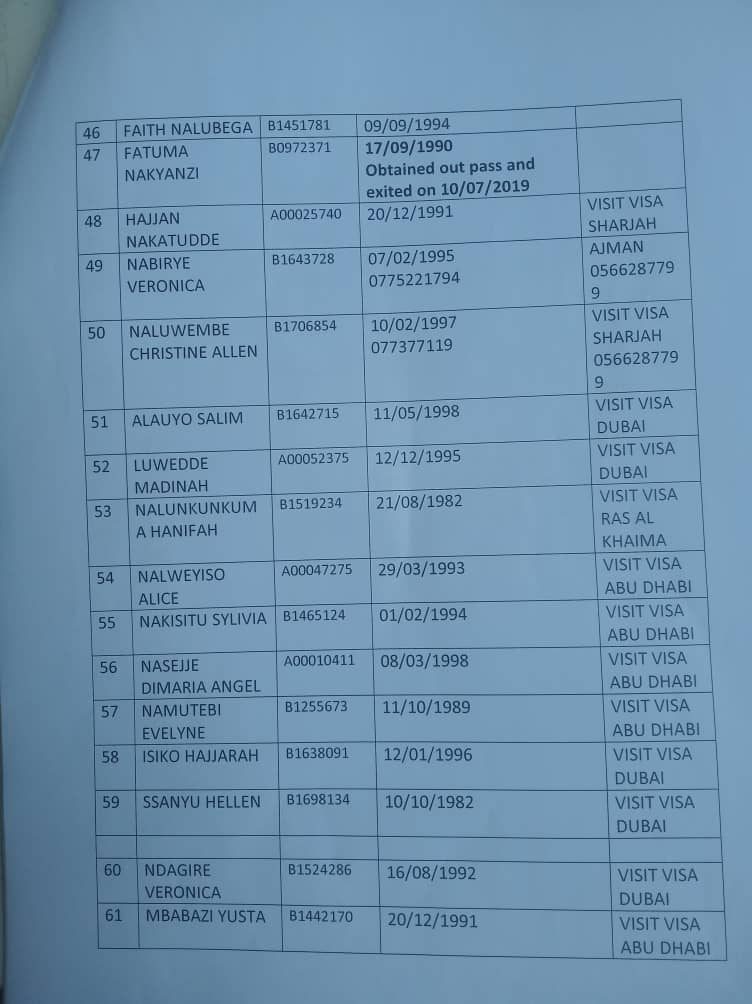 In a bid to curb and control instances of human trafficking in the external employment services, the Ministry of Gender, Labour and Social Development developed a digital system to host all processes involved in labour exportation.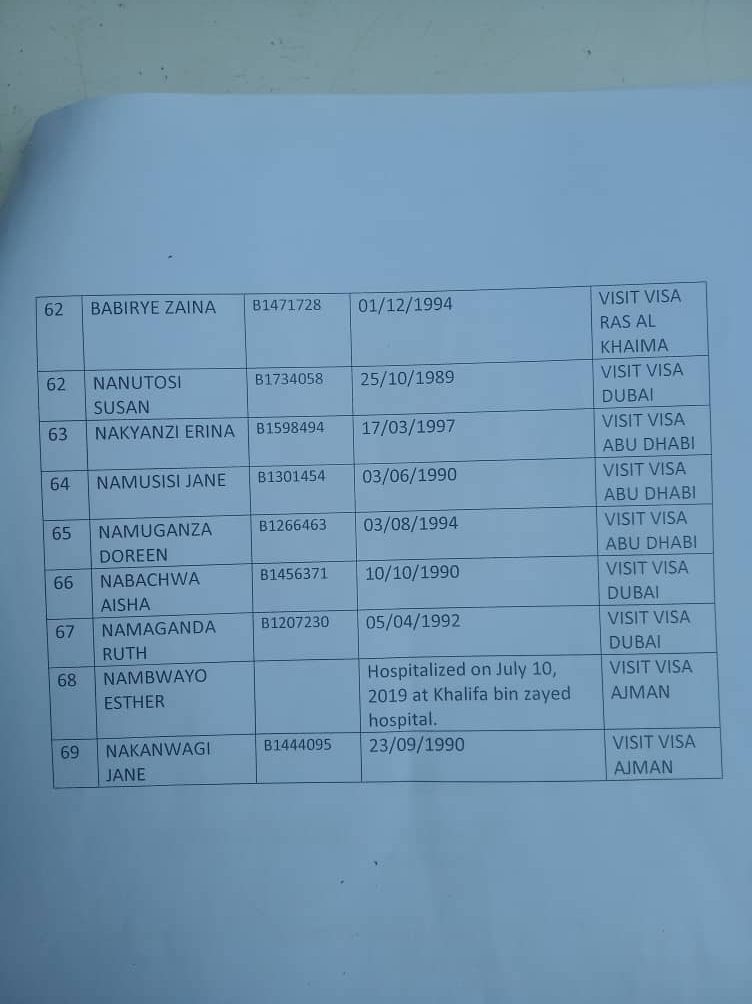 According to the Ministry's Permanent Secretary Mr. Pius Bigirimana, the External Employment Management Information System (EEMIS) has been designed to manage the entire application workflow ranging from submission of an application to go and work abroad to approval.