Leaked WhatsApp audios of Frank Gashumba's daughter, Catherine Mutesi Gashumba have been making rounds on the social messaging app over the weekend.
In one of the audios, Mutesi accuses her father, Frank Gashumba, her sister Sheila Gashumba and Cherie (Sheila's mother) of using witchcraft.
Listen to audio here:
The audios feature Mutesi gossiping with Facebook blogger, Ritah Kaggwa, about her parents. In one audio, Mutesi assures Kaggwa that once the audios leak (well, seems she expected to leak anyway), she will be on the front page of the New Vision Newspaper and not even the witchcraft of Frank Gashumba , or  his wife will stop her.
"Oyo omwana akyadde mu masabo," [loosely translated 'that kid (Sheila) has been to many shrines, Mutesi says, in one of the audios.
Mutesi goes ahead to allege that Sheila Gashumba has had over seven abortions. According to Mutesi, the abortion process was aided by Sheila's mother who allegedly bought her abortion pills during Sheila's two months study in South Africa. 
However, Sheila says that Mutesi, who according to sources left home and is now staying in a mzigo (rental), used to mistreat her [Sheila] with Aisha Nabukeera. 'She used to hide the remote, abuse her and would mistreat house maids- but she will be fine," Sheila said.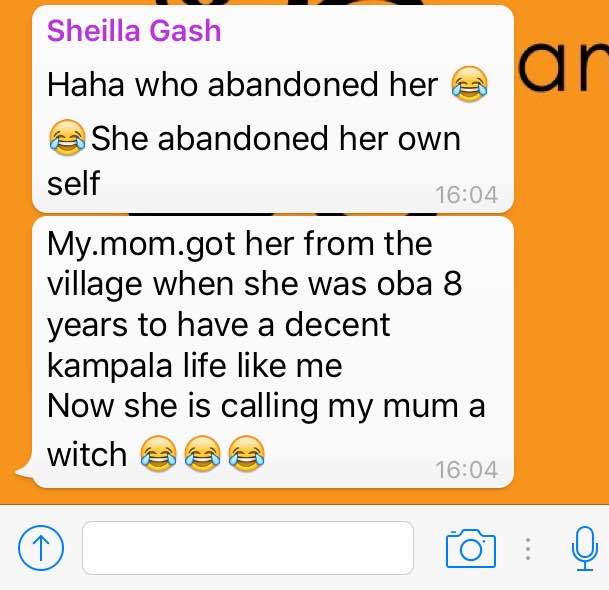 This family movie is just beginning.