A student persuading to join the 4th university in Africa, 'MUK', this morning fainted while queuing up for undergraduate course  application forms for the August-September intake.  The student was rushed to the university clinic and is currently receiving medication.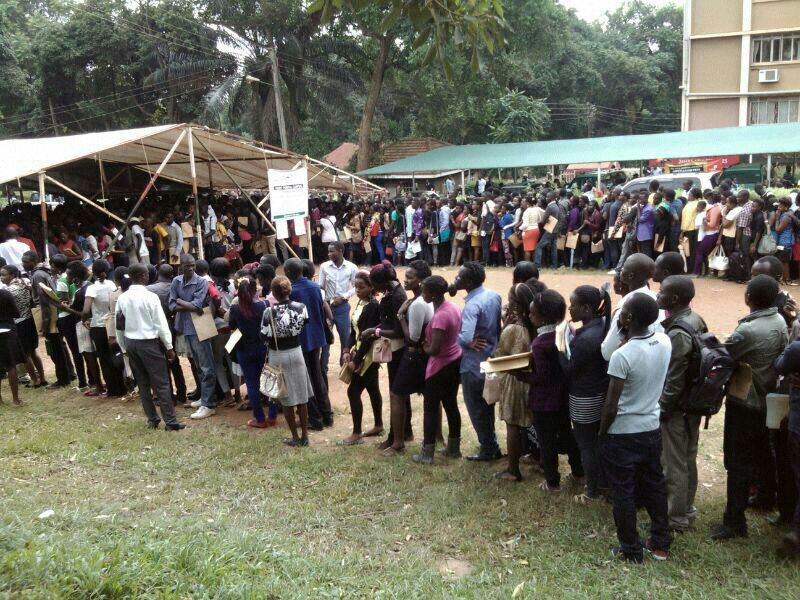 Meanwhile there has been a lot of drama, for instance, one fresher asked to be directed to the senate building while standing in front of it.
Funny how half of the applicants won't get admitted or be given the course of their choice.
To all the freshers, good luck hope you join  campus!