Campusbee Reporter.
We adore these stars, we love their music, yes it's true they are without a doubt the best singing duo in the country. But guess what, Douglas Seguya, popularly known as Weasel of the dynamic duo of Radio and Weasel, according to privy sources 'susus' (urinates) in bed.
The sources also intimated that this 'vice' is just one of  those many punishments Jeff Kiwanuka is giving this duo for splitting with him. It is to be noted that Kiwanuka promised to make Radio and Weasel's life miserable after they fell out because of money issues. Weasel believes he has been bewitched by his former manager, Jeff Kiwa," the source who preferred anonymity told this writer.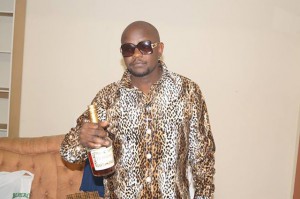 What's going to come off this big rivalry between the singing duo and their former manager? Watch this space, you'll definately find out.