Our Reporter
If you thought it is only the UCU students that are mad, think again. The latest buzz coming in from the Mukono based christian university indicate an employee, identified as Dennis Nyanzi, was yesterday caught with 10 kilogrammes of stolen rice that he was trying to sneak out of the university. He was caught at the university main gate by the security guards.
Nyanzi works in Dining hall. He is believed to have stolen 10 kilogrammes of rice on June 15 from the dining hall.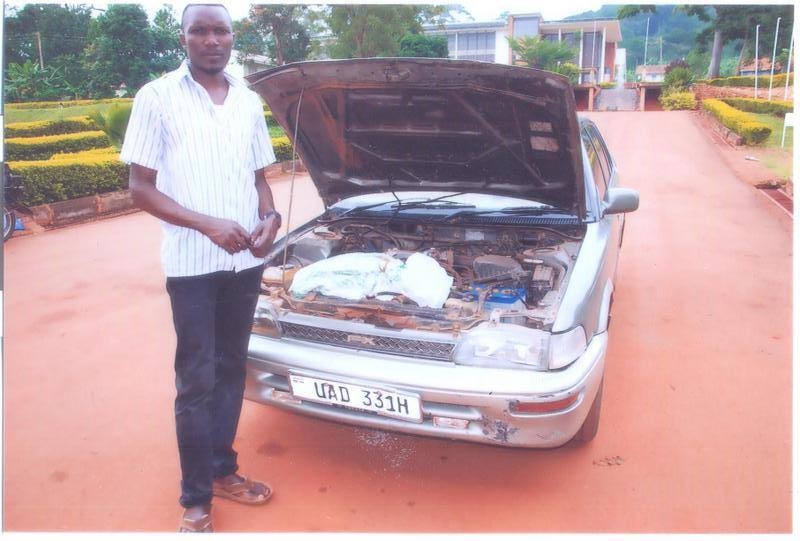 He hid them in the bonnet of his car, a very shrewd ploy aimed at evading the security guards who are renowned for only checking the boots or trunks of the vehicles during the routine gate check-ups for both vehicles going in and coming out of campus.
It appeared lady luck wasn't on Nyanzi's side that day because his strategy went up in never worked out since the rice he had carefully stuffed in his car bonnet started leaking through to the ground, leaving a trail of scattered white rice behind the moving car. This prompted the guards at the gate to stop him to ascertain why his car was leaving a trail of rice in its wake.
Nyanzi was arrested and taken to UCU police post where he made a statement and a case was opened against him. He was later transferred to Mukono Police Station as further investigations into the incident were set into motion. Efforts to contact the Head Caterer of the university, Mr. Richard Ekadu, were futile.