The Ministry of Education and Sports has come to the eventual conclusion of the process of taking over Mountains of the Moon University (Fort Portal). This development comes after the Ministry signed a Memorandum of Agreement (MoA) with the proprietors and management of the university, led by Prof. Rugumayo, yesterday at the Ministry of Education offices.
In his speech during the signing of the Memorandum of Agreement at the Ministry of Education Offices , Hon. John Chrysostom Muyingo, the State Minister for Higher Education, noted that the signing of the MoA was the final stage of taking over the university, from a mainstream private university, to a fully-fledged public university.
Hon. Muyingo further intimated that the Attorney General would be required to gazette the university's new status as a public university upon the eventual signing of all the university ownership documents that are preceded by the MoA. The honourable minister further noted that full operations of the university under the direct stewardship of government will commence in July this very year.
Mr. Tom Butime, the Chairperson of the Board of Trustees, noted on behalf of the University that the government was taking over a 'clean' university without any debt burden and that it is hoped that the takeover will streamline the management and resourcing of the University.
In further justification of the takeover, Prof. John Kasenene, the Vice-Chancellor argued that they can no longer afford the high costs of running the institution. He also said that the university is facing a huge challenge to pay staff salaries and improve infrastructure. This can be discerned from the recent student unrest at the University, predicated on the fact that the students had reported at the university but the lecturers were not willing to conduct lectures owing to salary arrears.
It ought to be recalled that the government instituted this takeover process in 2015 with the overarching aim of fulfilling its pledge of having a university in all the 18 regions of the country.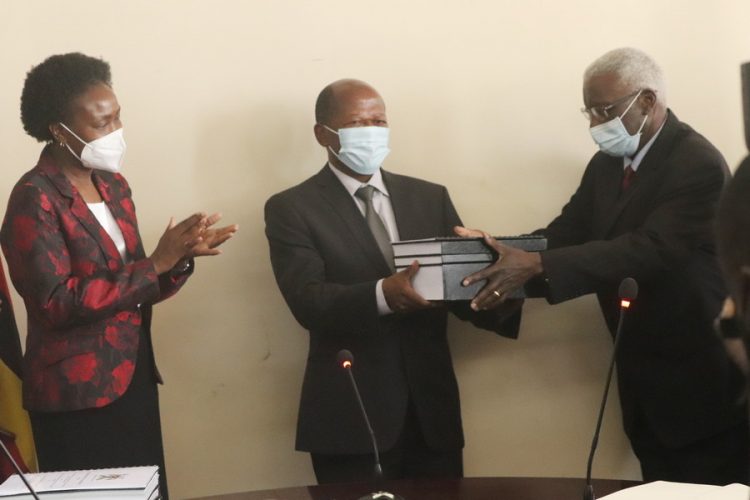 Comments