After being summoned to appear before the Gulu High court at 9:00am on 3rd April 2019 resulting from an application for an interim injunction presented by Nimungu Associated Advocates under the directive of Mr. Ntabazi Imuran, the university lawyers, dean of students, Mr. Mpora Christopher appeared before the Gulu high court yesterday (3rd April 2019) to respond to inquiries relating to the disapproval of the "People Power" affiliated candidate Mr. Ntabazi Imuran for nomination to run for guild presidency for 2019/2020.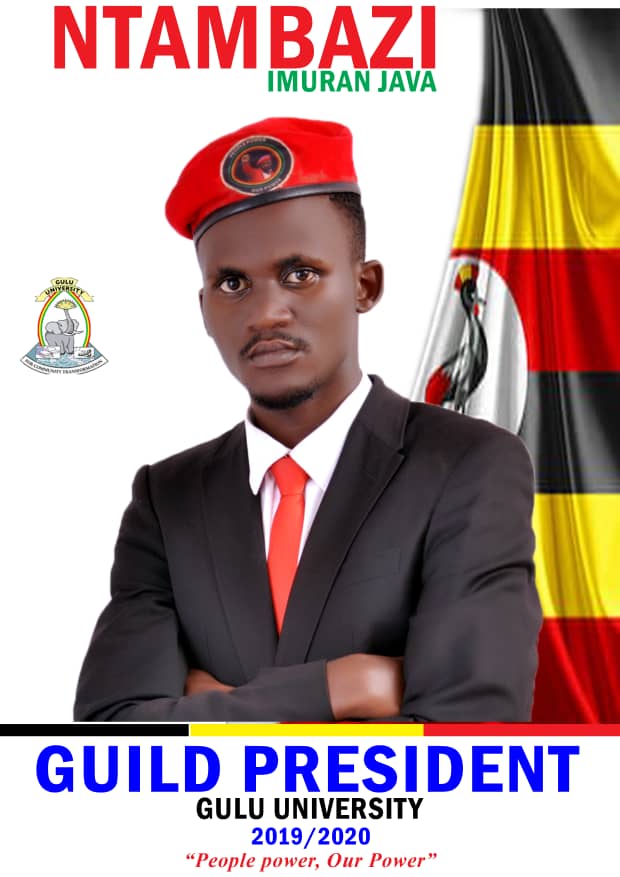 After hearing the arguments presented by both sides, the deputy registrar, Her Worship, Rosemary Bareebe asked the two parties to rethink their options and try to resolved the matter amicably in-house and if they failed to find common grounds to settle, she would pass her ruling today (04/04/2019) at 2:00pm as to whether she would grant the injunction or not depending on her findings and proceedings relating to the application and matters at hand.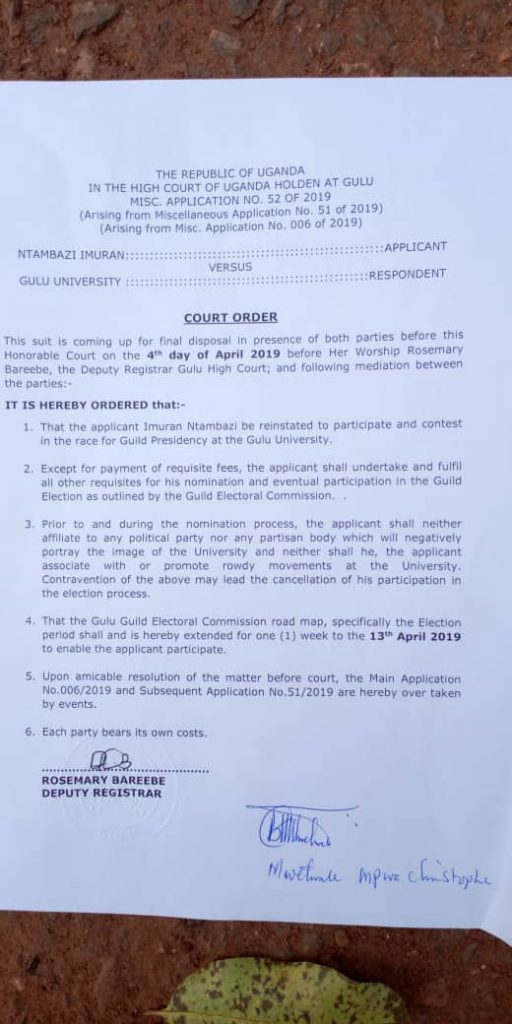 A number of students escorted Mr. Ntabazi Imuran yesterday as well as today including his close generals and proud supporters such as Mr. Tony Olenge; Mr. Makmot Ambrose; self proclaimed UPC president Obura; former chief fresher contestant Ssebunya; Mr. Onek; former faculty president contestant, faculty of Business; Activist Uhuru, a former youth Mp contestant for northern region as well as Ngabo Wallace Robert.
Following the advice and guidance offered by Gulu high court yesterday to the two parties and their failure to come to terms even after being granted extra time from 2:00pm up to 5:00pm today within the court house to settle, Gulu high court has ordered the university to reinstate Ntabazi Imuran aka Java to participate and contest in the race for guild president of Gulu University.
This court order saw most of the guild contestant's worst fears come true, the extension of the guild electoral road map, specifically the election period extended by one week to 13th April 2019 with nomination scheduled tentatively for Sunday 7th April 2019.. The case was presided over by the deputy registrar of Gulu high court, Her Worship Rosemary Bareebe. A copy of the court order was handed over to the dean of students, Mr. Mpora Christopher who approved by appending his signature.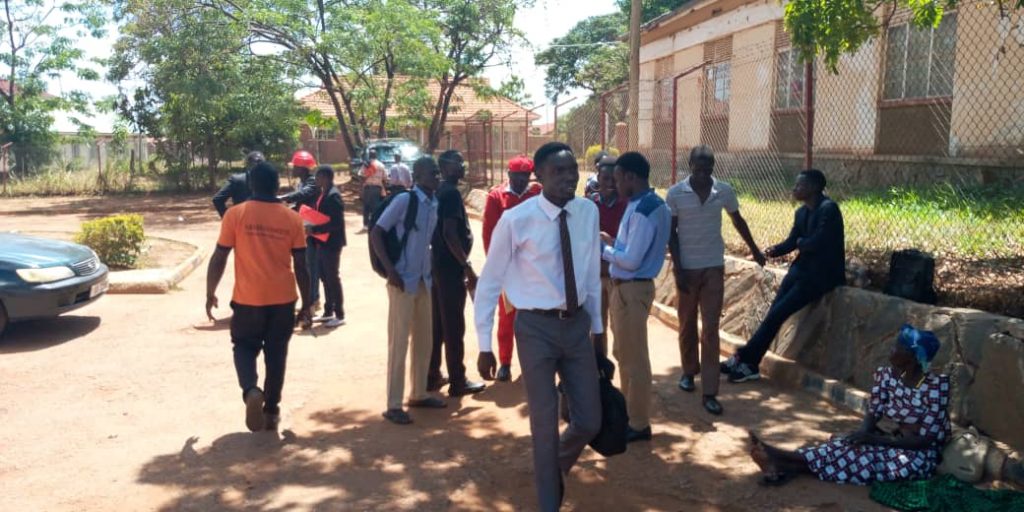 Some of the terms under which the order was passed included; Mr. Ntabazi being required to neither affiliate to any political party nor any partisan body which will negatively portray the image of the university and neither shall he, the applicant associate with or promote rowdy movements at the university. Contravention of the above may lead to the cancellation of his participation in the election process.
Comments