Health service provision to move a notch higher at Gulu University. This comes after the acquisition of the long awaited medical ambulance, a UBG 082X cruiser from Toyota Uganda. The 4 wheel drive cruiser was bought at 260M UGX, procured in partial fulfillment of the medical inadequacy faced by the institution for a long time given its continued growth and inflow of international students from all over Africa as well as a presidential pledge directive to the institution earlier this year.
On 12th January 2020, the President of Uganda, HE Yowei Kaguta Museveni, while addressing an audience of over 1,513 graduates at the 15th Gulu University graduation directed the Office of the Prime Minister to facilitate the construction of a medical teaching school on a 70 acre piece of land owned by the National Forestry Authority (NFA) in Gulu District. This was intended to facilitate student placements for internships, medical trainings and improvement of medical accessibility to the community in Gulu.
This ambulance has come at a very convenient moment when the institution is doing its best to improve health service delivery and community outreach in an effort to transform the community. A case in point is reflected to an incident a few months ago after the presidential directive for a total lockdown, an international student from Cameroon, pregnant and in labor had a complication that necessitated a referral to Mulago hospital and getting an ambulance proved challenging as narrated by the university deputy PR, Mr. James Onono in an interview.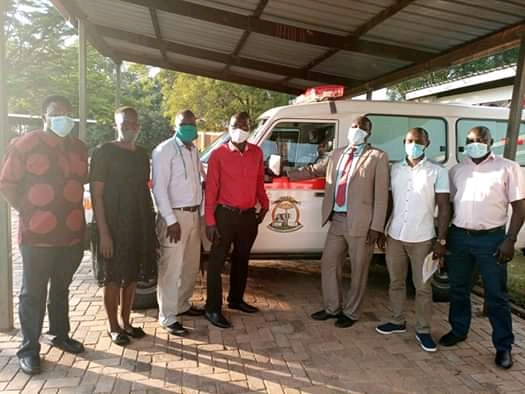 Related scenarios were witnessed where a student collapsed and getting am ambulance in time was close to impossible or rather untimely. The ambulance will go a mile ahead to help the surrounding community whenever such need arises.The efforts have been attributed to the general Gulu University administration under the leadership of Professor Openjur Ladar, the Vice Chancellor of Gulu University.
Comments