In preparation for the 3rd edition of Miss Gulu University beauty contest scheduled for Saturday 16th Nov, 2019, the office of the ministry of gender and women's affairs together with the organizing committee and office of the university counselor took it upon themselves to hold a conference on the theme; "The Role of Students in combating HIV/AIDS in Higher Institutions of learning."
The conference took place on 13th Nov, 2019 at the Gulu university main hall from 2 pm to 5 pm under the slogan, "Together We Can." The panelists included the University counselor Dr Nalubowa Grace, the formerly awarded best female public speaker student in the just ended national debate championship at Gulu university; Alemi Hazel, former guild presidential aspirant, Rotaractor Etyak Emmanuel Amos who doubles as the for director general for the United Nations Education Scientific and Cultural Organisation (UNESCO) of Gulu University.
The beauty contestants too were in attendance as well as the outgoing beauty queen 2018/2019, Akello Veronica, a 3rd year law student.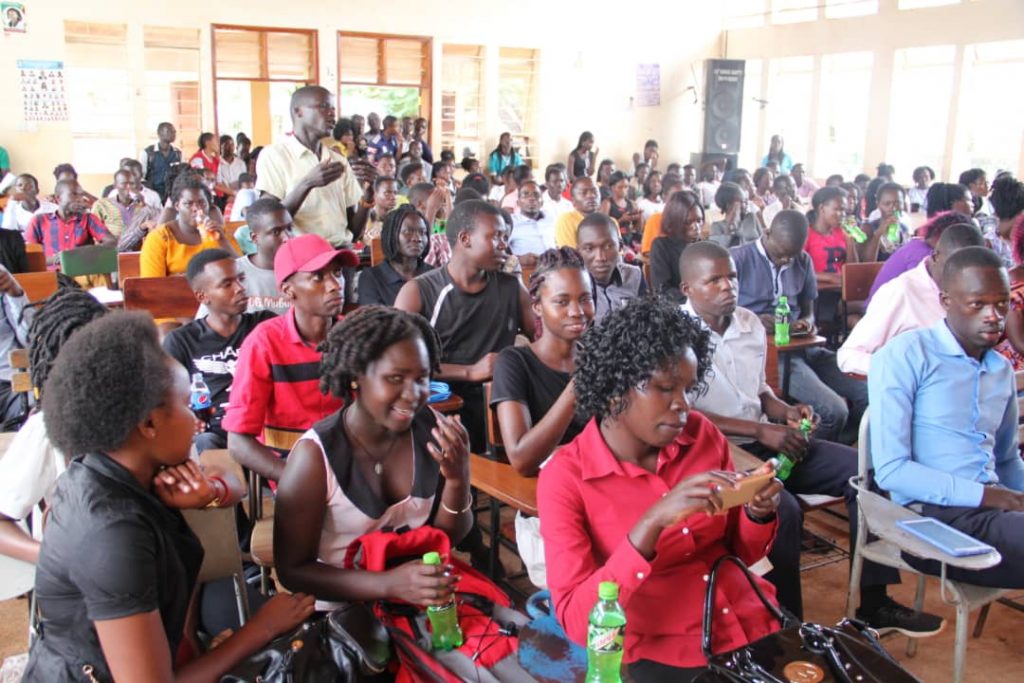 Heated discussions sprung from the students in attendance when the floor was opened for question and answer sessions that ceased after the moderator, the state minister for ICT, Mr Ocitti Andrew halted the session. Questions as to what, how and when must one tackle incidences that relate to sex, sexual harassment, HIV/AIDS and very many related issues stood out in the very lengthy session which was attended by over 300 students?
As the contestants train for the grand finale on 16th Nov 2019, the venue has been set for the university main pitch and an after party is being organised by a group of students for a silent disco at Pioneer bar next to the university premises.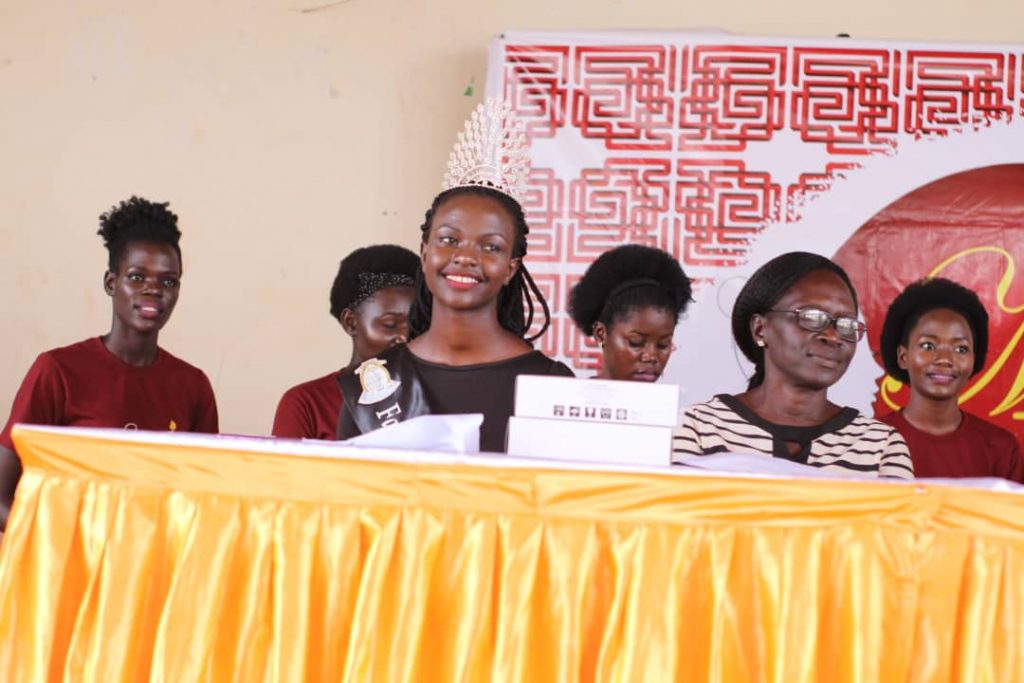 As of the moment, the students are already having online voting being chaired by the office of the chief editor through a link circulating on social media as well as over the various university WhatsApp groups for "Miss Popularity" Voting started on 13th November, 2019 at mid day and will be stopped on 16th November, 2019 at 6 pm.
The official pages of the event are; Face Of Gulu University on facebook and @FaceOfGU on Twitter under the official hashtag; #MissGuluUniversity. Ten contestants were enlisted but one pulled out because of unavoidable inconveniences.
Comments