Ntabazi Imuran, a "People Power" affiliated candidate finally gets nominated and approved to run for Guild President 2019/2020 by the Dean of Students, Mr. Mpora Christopher.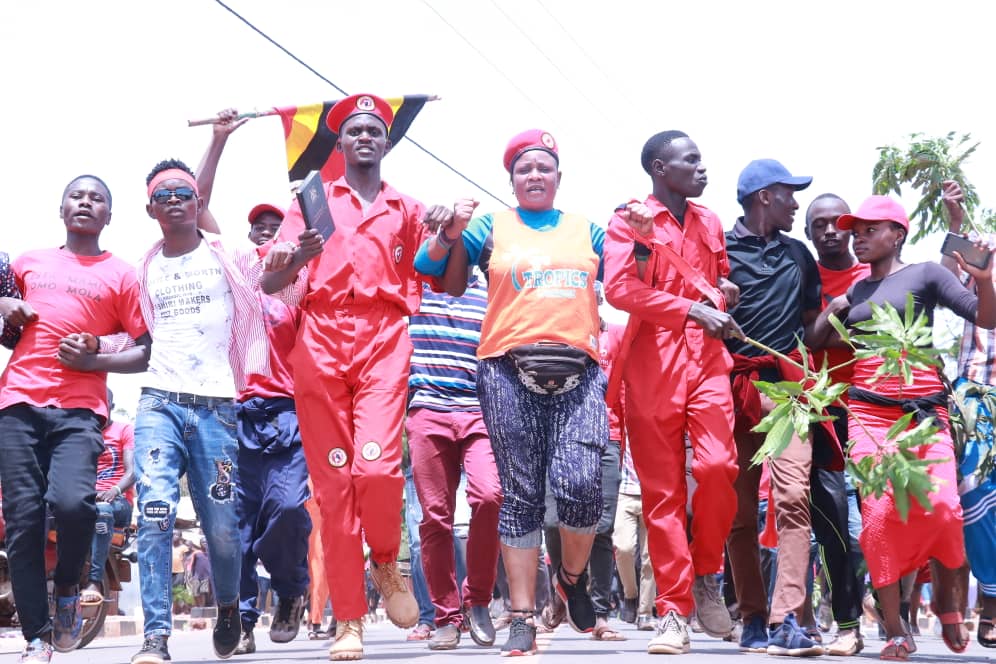 After undergoing a scuffle with the university administration associated with battles in the courts of law, the people power affiliated candidate, Mr. Ntambazi Imuran aka Java bas been approved for nomination by the dean of students. After his nomination, yesterday (Sunday 07/04/2019), Ntambazi with a convoy of student supporters, boda boda men and associates from the people power movement based in Kampala including #Full figure and #Sauda-Madaada marched to the university premises after camping and mobilizing all their supporters through rotational drives around the various hostels and campus to enter Gulu University as he returned his nomination form.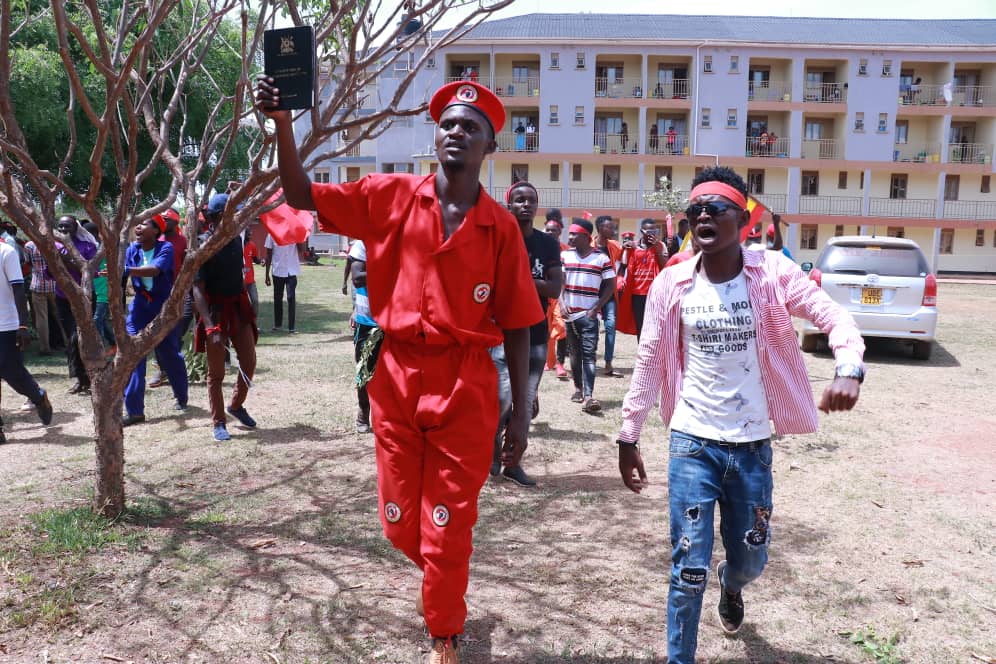 Students clouded in red stormed the university with lots of dancing, ululation, shouting and swinging tree branches in jubilation and expressing their solidarity to stand alongside Mr.Imuran come election time. This overwhelming support and mobilization has seen a number of students switch camps from Team Okidi as well as team Noowe.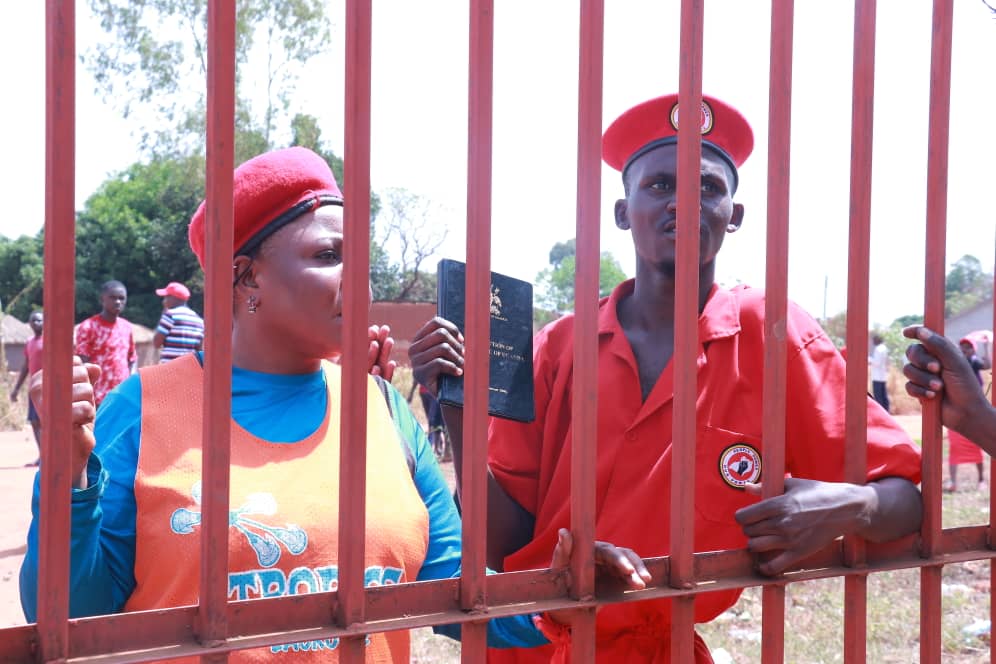 Open air campaigns are scheduled for Wednesday (10th/04/2019) and elections for Saturday (13th/04/2019) as stipulated in the court order issued on 4th April 2019 by Her Worship, deputy registrar Rosemary Bareebe of Gulu high court.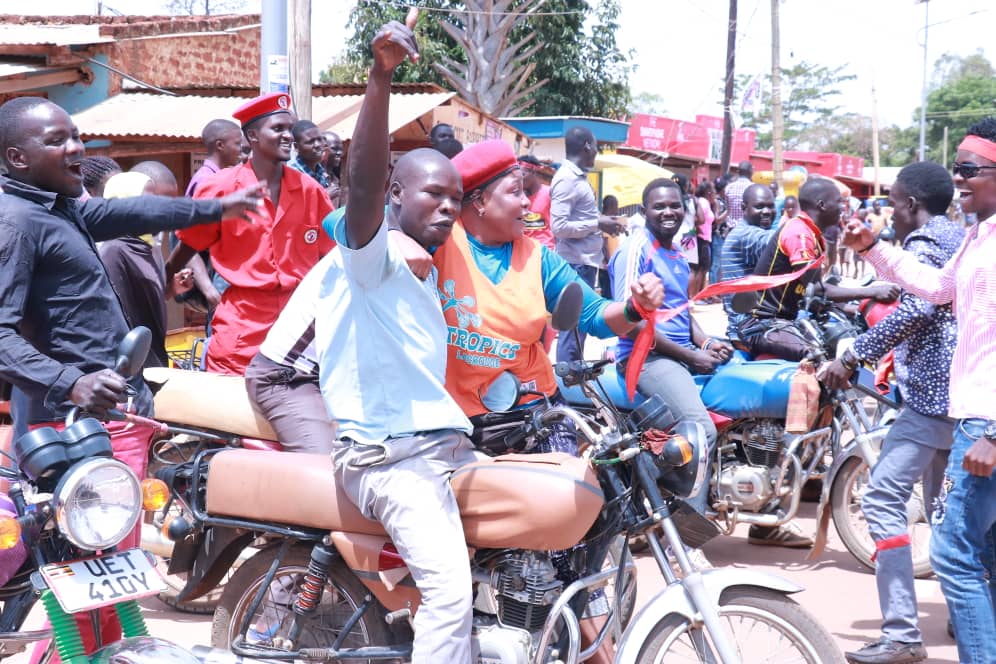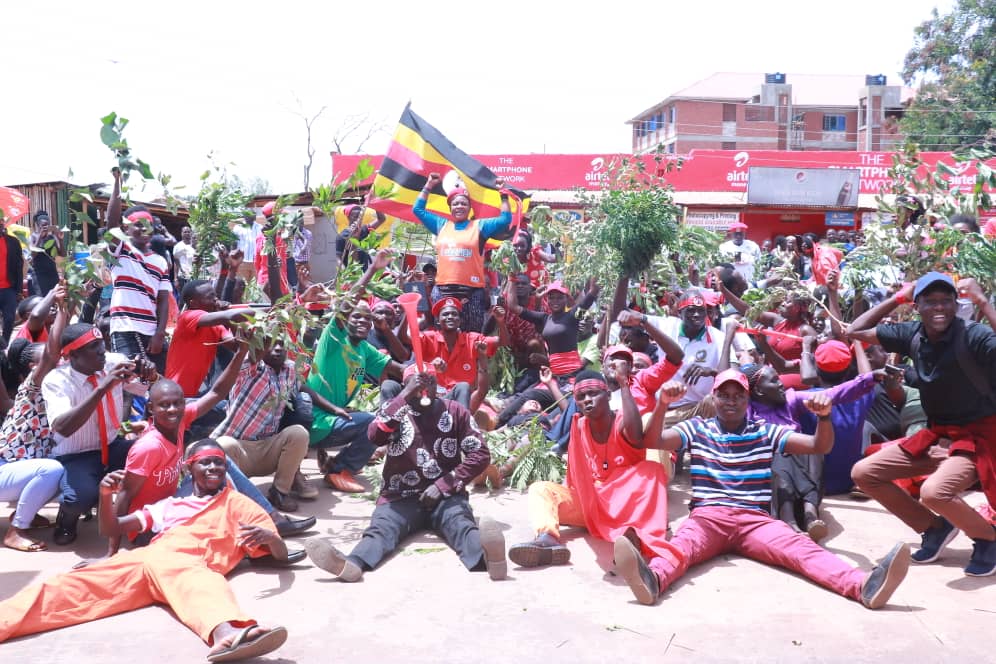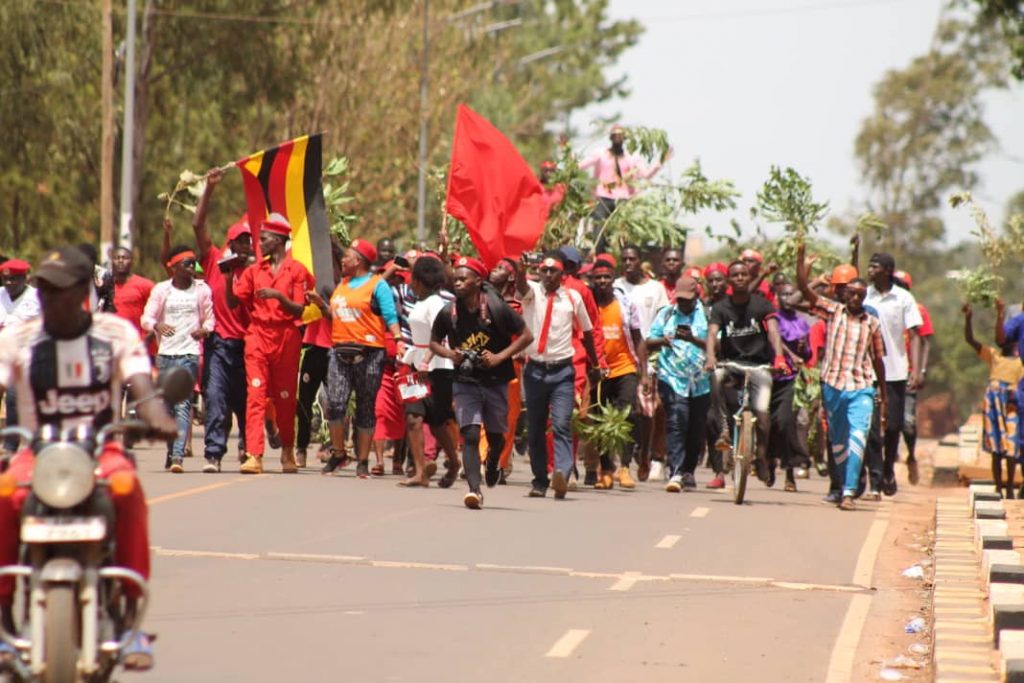 Comments