Gulu University Academic Registrar, Dr Jerry Bagaya has made a call for applications from candidates who successfully completed Higher Education Access Certificate Programme from the mentioned university.
The admissions will be for the 2021/2022 academic year under Higher Education Access Certificate entry scheme on Private Sponsorship
The Academic Registrar emphasized that applying for the above scheme will run from Friday, 14th – Wednesday, 19th January 2022.
Applicants must fill and submit the application form online accessible on http://apply.gu.ac.ug or www.gu.ac.ug.
On submitting the form online, the applicant shall print out a payslip and pay non-refundable application fee of UGX 50,000 for East Africans and UGX 100,000 for International applicants plus bank charges in any bank integrated with Uganda Revenue Authority (URA) system.
Admitted students under this scheme will be notified through email, the University website and Notice Boards by Monday, 24th January 2022.
Below are the legible certificate courses from which applicants qualify;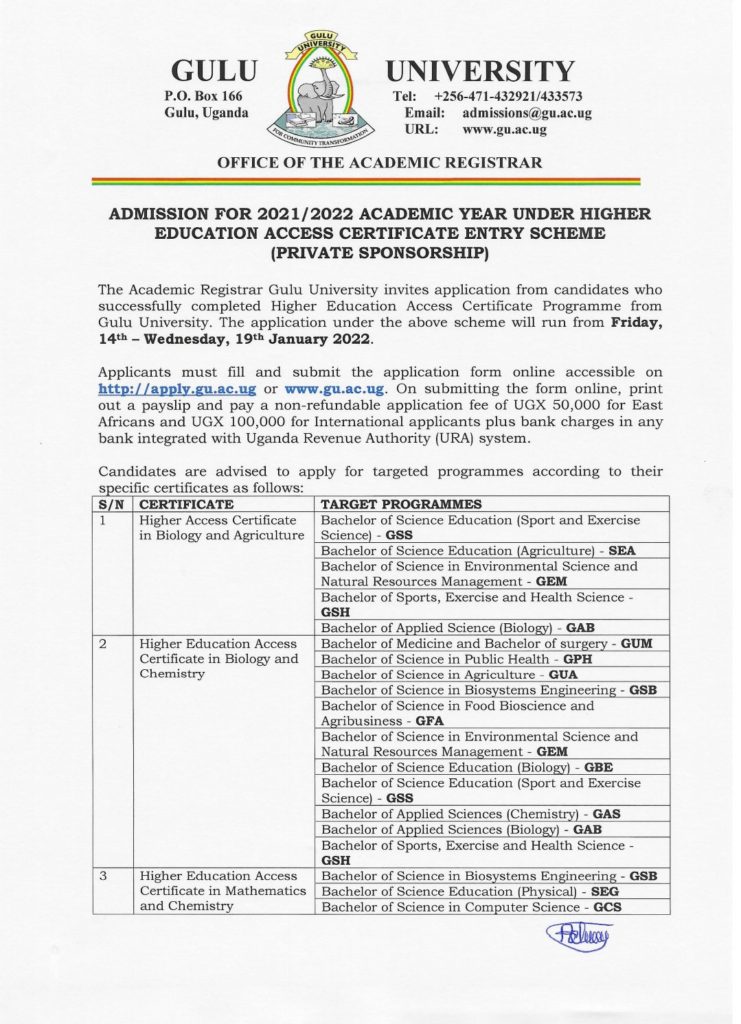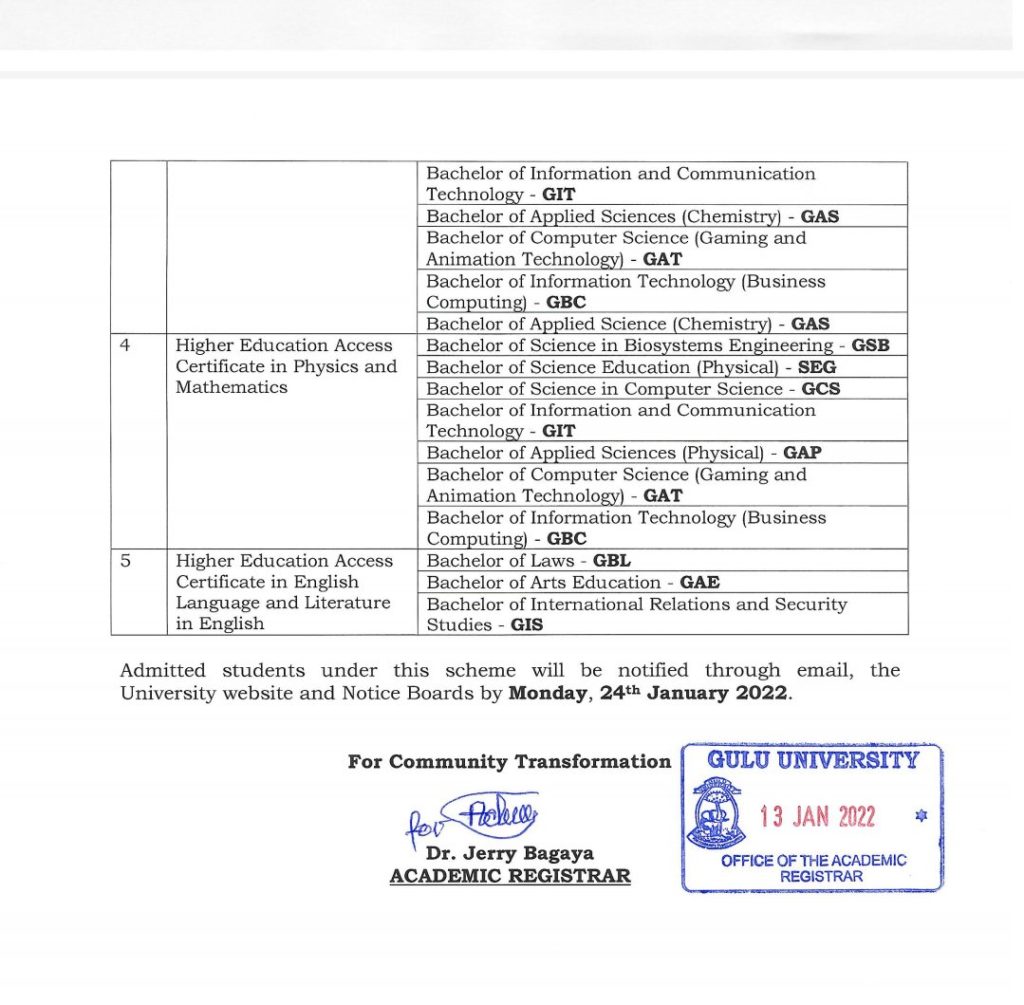 Comments