Gulu University on June 11th, 2019 released a circular announcing the presence of admission letters for the successfully admitted students on the government national merit scheme 2019/2020.
All affected students are requested to pick the admission letters in person from the admissions office, Gulu University main campus on any working day between 8 am and 5 pm.
These students are informed to carry along identity cards from their previous schools, or a national identity card, O-level and A-level result slips on appearing at the office for verification purposes.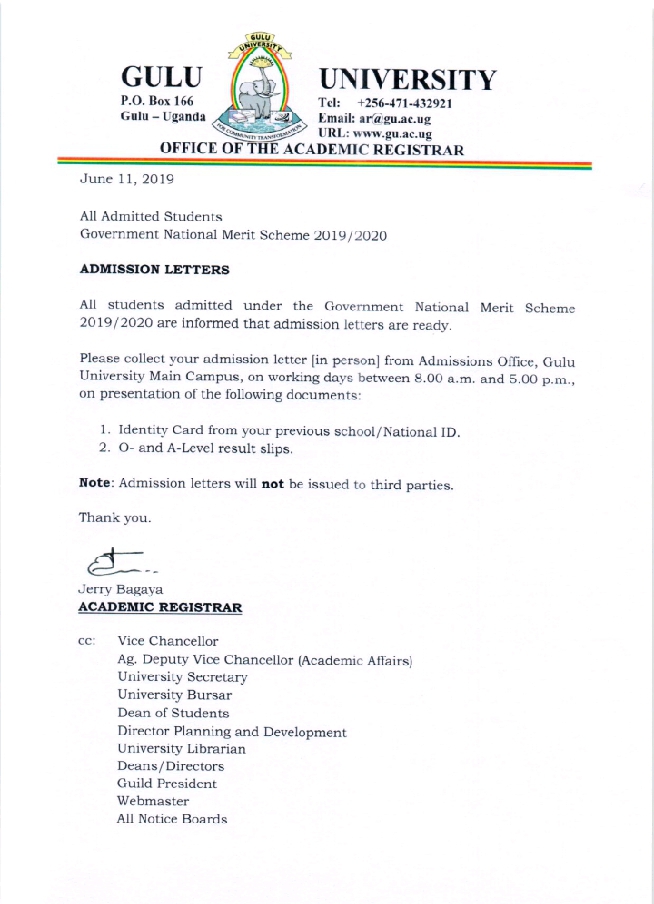 The students are warned that no single admission letter will be issued to a third party whatsoever the case, so, one must endeavour to show up in person, says the academic registrar (AR) Jerry Bagaya.
We would like to congratulate all students whose hard work counter mounted into such hard earned privileges, good luck in your educational endeavours.