Muyanga Mark, a year four student at the faculty of medicine has filled petition to Vice chancellor of Gulu University over delayed guild elections. Through his lawyers, Barenzi and co advocates, he has given the University and students guild, an ultimatum of 48 hours to dissolve government or else the lawyers will take legal action against the University.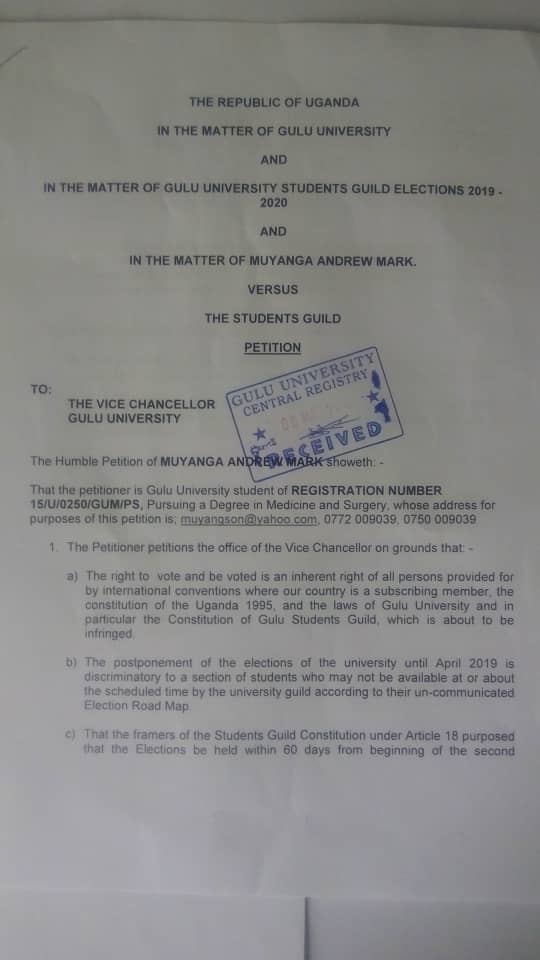 The guild government, through the speaker's office, advertised the position to the Guild electoral commission 2019 and the shortlisted applicants went through interviews. The names of all successful students were pinned on all noticeboards in the university.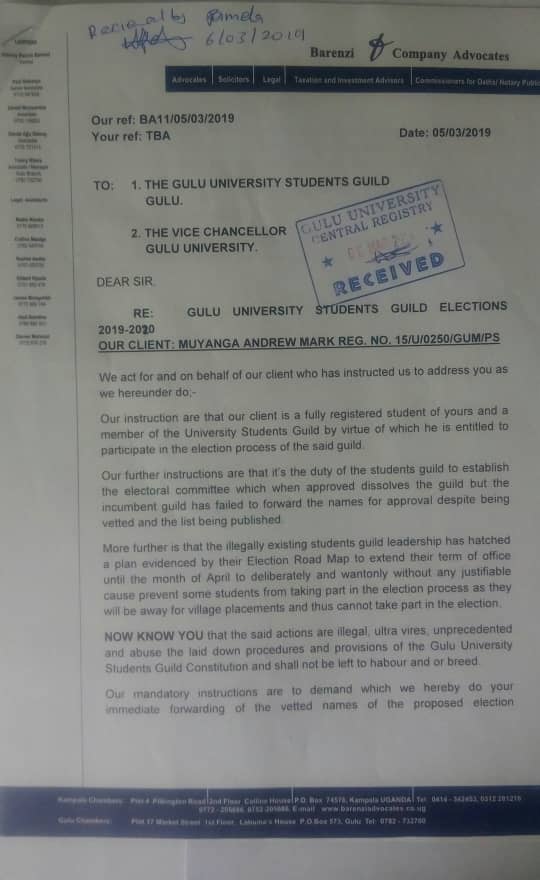 In the petition filed by Mr Muyanga Mark, he accuses the current guild government of failing to constitute an electoral commission. "….the incumbent has failed to forward the names for approval despite being vetted and the list being published", reads a section of the petition.
He added that the guild government is illegally holding power. "…the incumbent guild government has outlived it's term and are illegally holding office", reads the petition. He noted that, according to the guild constitution, the students guild was supposed to organize elections within 60 days of second semester but this hasn't been followed.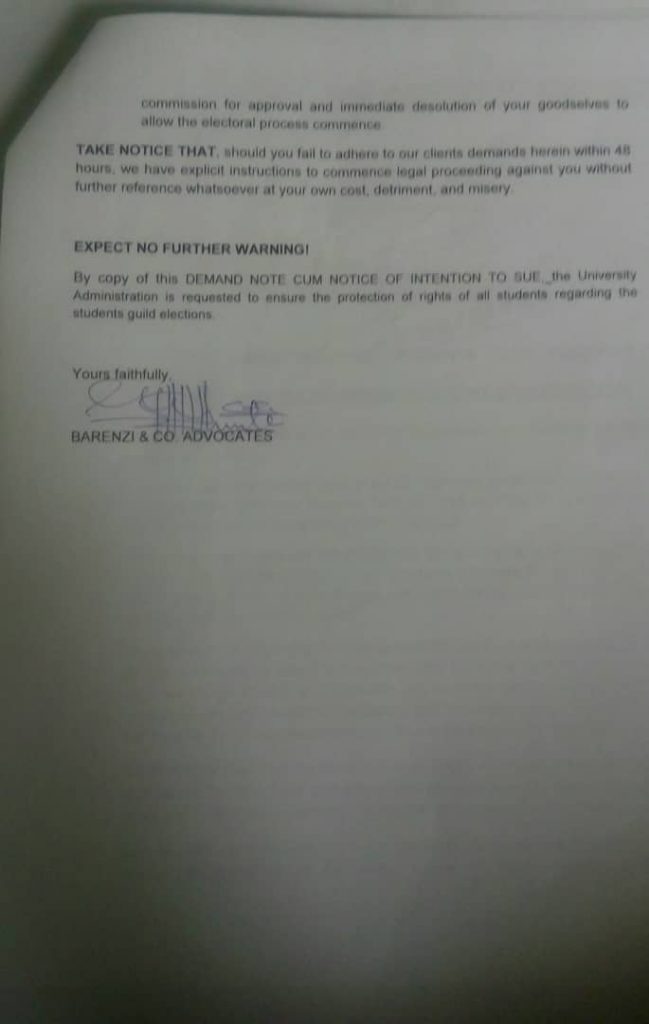 When Campus bee contacted the Revamp government, the Prime Minister- Mr Kiragga Abdul, said that the case has no merit because the process of instituting the electoral commission started long time ago and still on going.
"There are factors that can delay an election for example finances. So, delays that are justifiable, can always occur", said Kiragga Abdul. There are reliable sources that told Campus bee that the university's quota delayed and it affects organisation of the elections.
For past years, all elections have been conducted in April and this is more that the expected 60days of second semester. The election of last year was conducted late, too, and seems like its chronic breach of guild constitution