Following the submission of a letter by a faction of concerned students to the District Police Commander, Gulu, a number of them have been arrested by the same police. The handful of students today gathered in front of the Gulu University main hall to address media houses and fellow students about their stand and dissatisfaction with the state of affairs at Makerere University.
"15% tuition increment is very unfair and exceedingly steep despite the reasons being given by the administration of Makerere University," Othieno Rogers Obuntu was quoted replying to the question as to what the students have to say despite relevance and arguments by Makerere University administration for the tuition increment.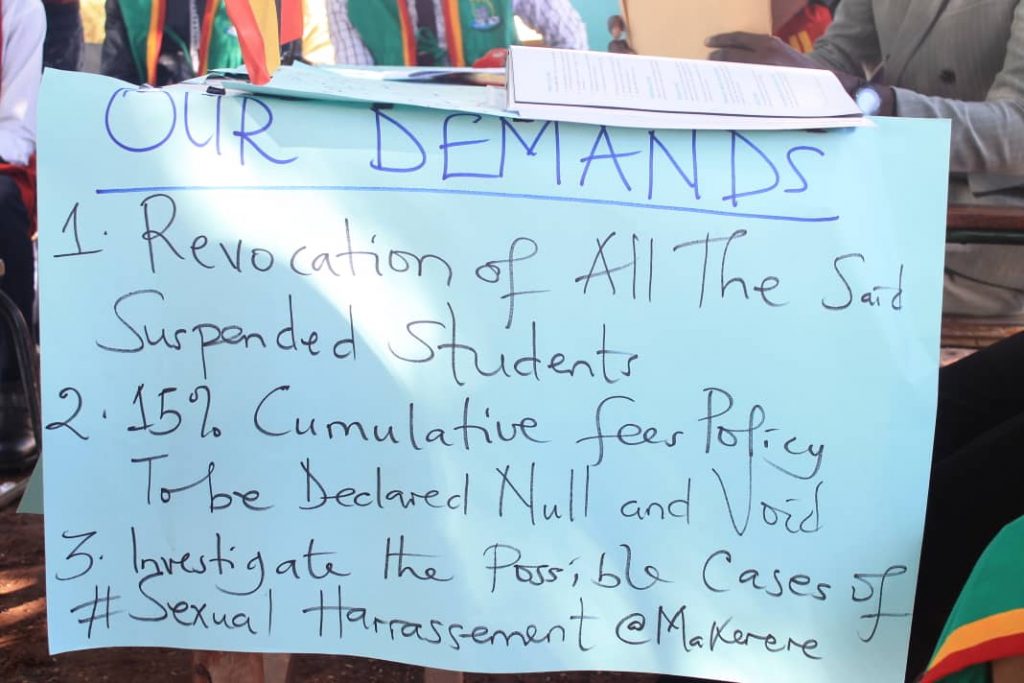 After having deliberations successfully with a growing crowd, the team decided o match to town as planned yesterday until when they were grabbed and dumped into police vehicles before being rushed to Gulu police station.
In their rescue, the guild president Noowe Johnson along with the council representative Alonyo Dolphin rushed to their rescue but were turned away by the OC police. He said the four arrested students will appear before court on charges of holding illegal demonstration and provoking chaos. Among those arrested are Tonny Olenge and Amati Herbert, a 2nd year student from the faculty of law.
Comments