Having gone through a pre qualification interview panel, a 4 days business training and finally a business pitching competition, 3 groups; one dealing in mushroom farming, one dealing in fruits salads processing and the other dealing in metal welding and fabrication emerged winners of the CEED Uganda Youth Entrepreneurship Program (YEP) organised by CEED Uganda.
The winning teams were awarded 3 Million, 2 Million and 1 Million shillings respectively.
CEED stands for Community Empowerment Education Development and has it's main branch in Canada known as CEED Concordia that aims at empowering youths, educating and developing their potential for eventual self support in line with life skills.
Two of the winning teams being first and second are groups from Gulu University that were initially supported by the MasterCard foundation under the student business fund project at the faculty of agriculture, Gulu Universit while the third winner was from Gulu municipality.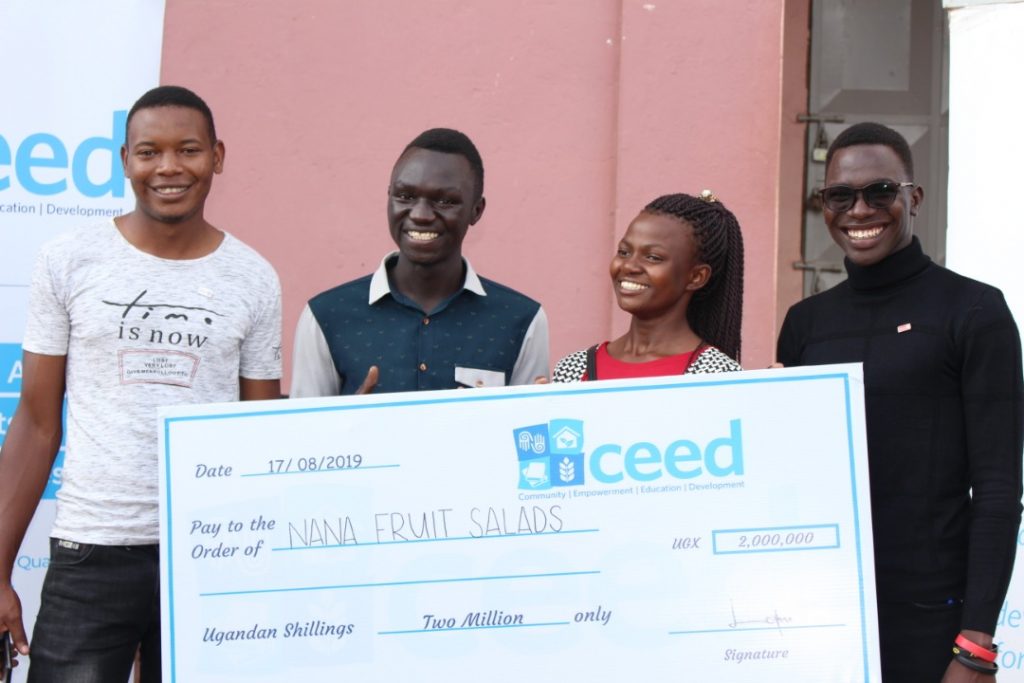 The teams appreciated the management of CEED and Executive Director, CEED Uganda; Bernard Loum, Gulu University and all it's partners including the MasterCard foundation, RUFORUM and Faculty of Agriculture staff, Gulu University.
Comments