Graduation is one of the most significant milestones in a student's life. It marks the end of an academic journey and the beginning of a new chapter.
For many students, graduation is a time to celebrate with family and friends, but for one Kampala University graduand, it was a hostel landlord who was her biggest supporter.
And yes, not all heroes wear caps. This photo moment in which the Graduand (only identified as Hamidah) struck a pose clad in her gown alongside her landlord, has captured hearts of many. She lauded him for his support during the times when she was sailing through the hurdles at campus.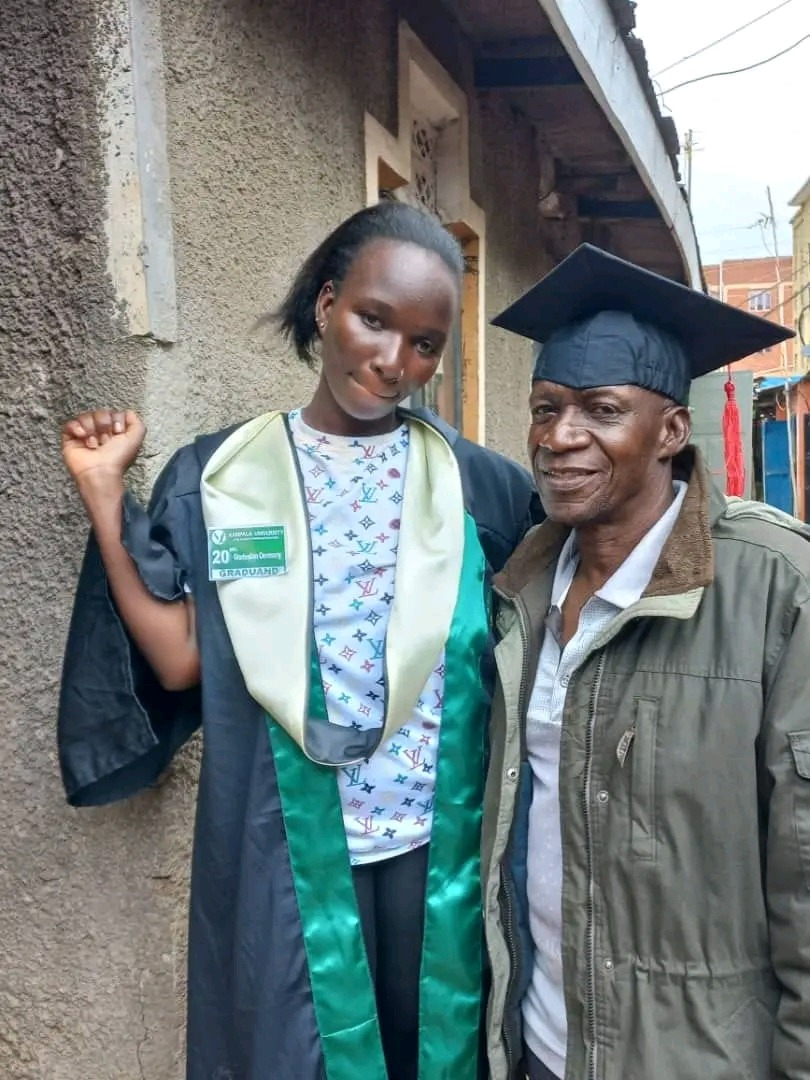 "This is my first dad my landlord the first one to try on my gown," the caption to the photos read.
He wasn't just a landlord but also a mentor and a father figure. He had supported her throughout her academic journey, and when the graduand finally reached her milestone, the former landlord was the first person she wanted to celebrate with.
This is unusual as most graduates don't look back to check in on their care-takers/landlords from their times at University.
About Kampala University's Graduation 2023
Kampala University held its graduation on 4th May in which a total of 2394 were passed out to the job market.
The ceremony, which marked the 20th, was presided over by the Inspector General of Government – Beti Kamya who advised about the need to embed patriotism in the learning curricula of the institution.
The institution attracts students from about 9 African countries including Uganda, Kenya, Somalia, Nigeria among others.
Congratulations to the graduates.
Comments