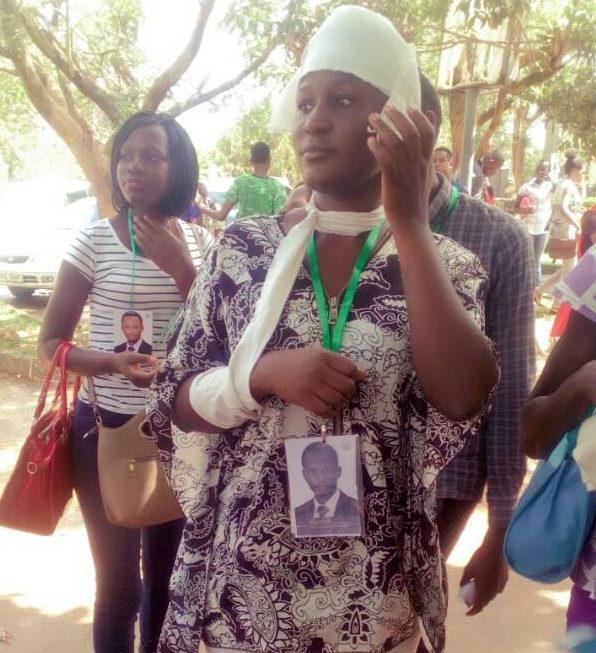 As the usual trend in Ugandan social media, even the bad events have savage-hearted people ready to make fun of them to gain social media publicity.
A group of Unknown students from MUBS has launched a "Walter challenge" in which they are posing like the injured FDC guild candidate Walter Niwagaba in the just concluded guild elections.
The brains behind this challenge have tried to make it viral on social media using the hashtag #WalterChallenge but it has failed to yield massive popularity.
It should be noted that Walter Niwagaba Kakuru has been wrapped with bandages after being thumped a day to the last campaign rally by Unknown people whom he claims to be UYD members.
This is not the first time Ugandans take advantage of bad things to claim fame via social media. Few weeks, some people posed the same way Kaweesi was found after being shot. The social media savages had also mocked the Mabirizi plaza jumper who nearly lost his life last year.