Bee Writer
Let's face it, we, university students cannot buy a bottle of Heineken at shs7,000. Well, the showies will at times buy it just to feel the guy in the hood. This beer brand, which is the proud sponsor of the UEFA Champions League has looked into this, our lifestyle and has added a new brand into their portfolio.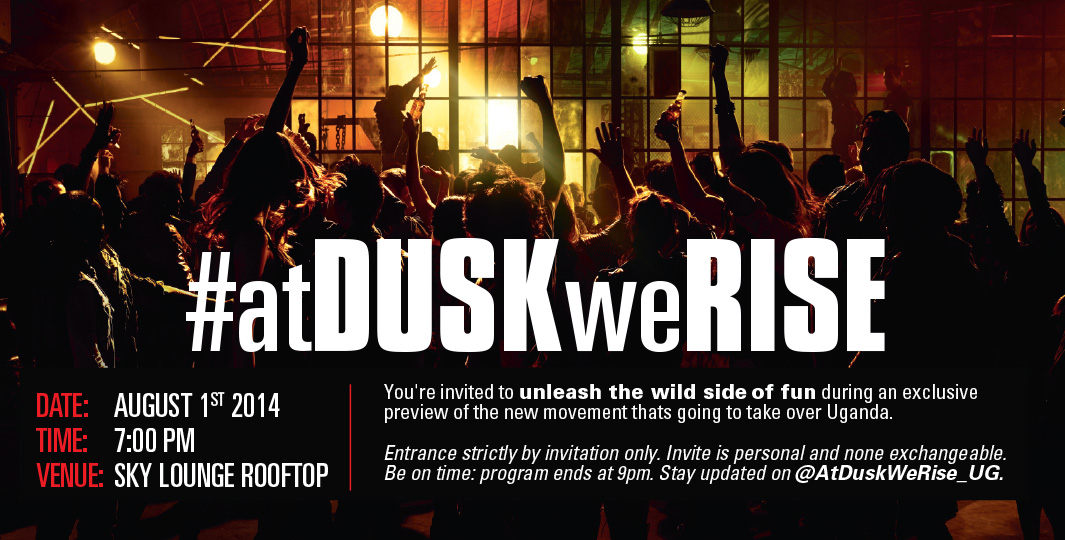 Most of you may have already seen the hastag #AtDuskWeRise trending on twitter. Well, the buzzing Bee can exclusively reveal that this new beer brand is meant to cater for the university students who'd love to associate with the Heineken brand.
The official launch is slated for August 1 at the Sky Lounge in Kisementi. The new brand has officially enlisted socialites like Allan Toniks and celebrities who are endorsing the yet to be named brand which targets a younger crowd.
Let the drinking begin!