A Kyambogo University student's hand has been raptured in a deadly protest that ensued at Kyambogo university this morning. The protest was staged against a new policy that demands payment of tuition and other functional fees within the first 12 weeks of the Semester. Those who fail to pay will automatically be deregistered and given a dead semester.
The victim, identified as Abraham, a student pursuing a Diploma in Automotive and Power Engineering suffered the greatest pain among all protesters. Campus Bee can exclusively report that the victim was, in the midst of the strike, attempting to grab and throw a tear gas canister back at the police officers who were trying to quell the strike. The canister exploded in his right hand and raptured his fingers and the entire palm.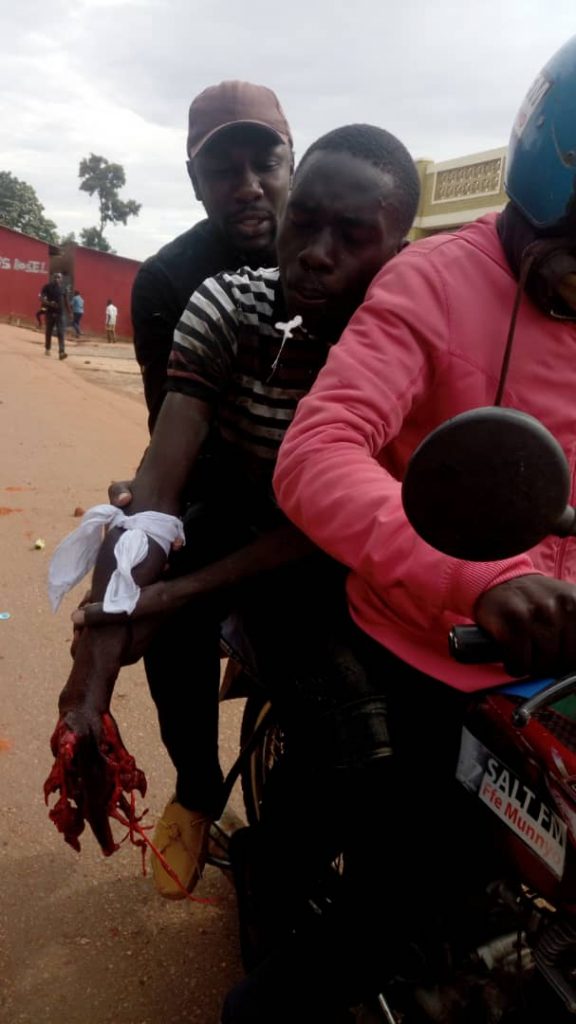 Fellow students and other available medical personnel came to his aid after noticing that he was loosing a lot of blood. He was put onto a motorcycle and ridden to the students' medical centre for further aid.
It is one of the most shocking and disturbing injuries ever sustained in a Kyambogo University protest. We shall keep you posted.