Most of us are complaining about boredom, missing our favorite restaurants or trying to save on the expenditure in this lockdown, where only a few people are earning.
Here is a way to beat that boredom by cooking and making new dishes, bringing your favorite dish home and saving some money.
Amutuhaire Yvonne, a third year student at Uganda Christian University (UCU) has created a recipe book which can be purchased at three thousand Uganda shillings (3000shs) through her whatsapp number 0758875662.
Her recipe book contains recipes on baking cakes, stews, sausages, pizza and so many others. What inspired her to create this was her great cooking skills and trying to extend the pleasure to everyone around her.
Her recent customers have given great reviews and the recipes that are easy to follow. She also talks about her entrepreneurial skills of venturing into hard times to create an opportunity and see the bright side of it all.
In your free time, get your own copy and start a new hobby in the kitchen.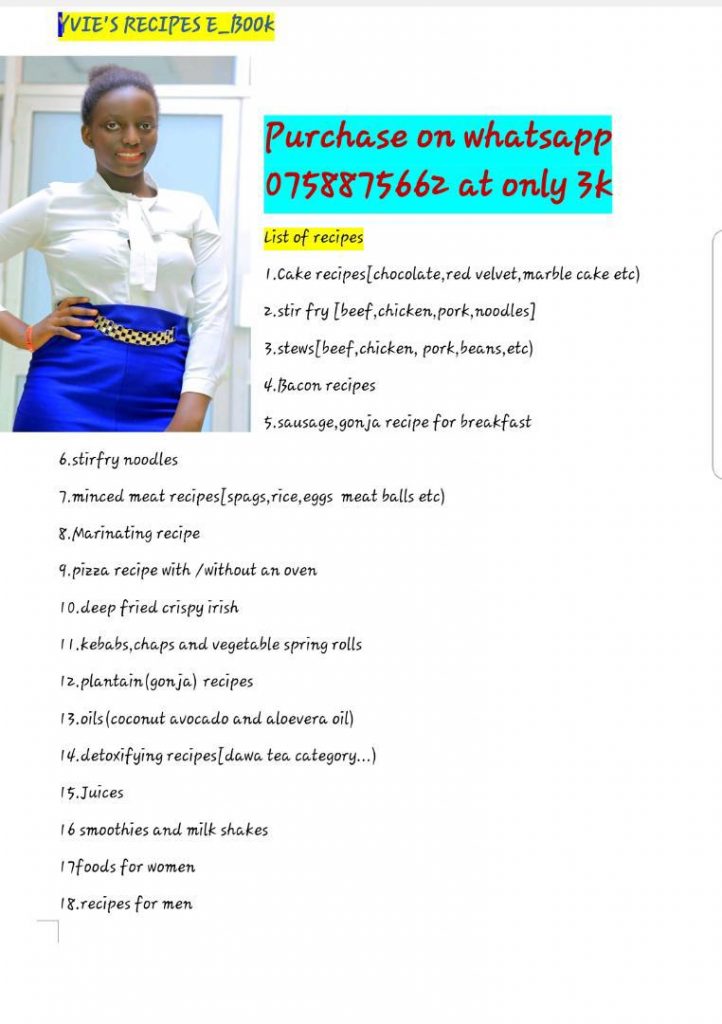 Comments