As a way of celebrating the International Youth Day, Makerere University in partnership with Huawei technologies and the Ministry of ICT and National Guidance are set to launch the ICT Job Fair of the year 2022 at the Freedom Square on Friday August 12.
The ICT Job Fair exhibition will run from Friday to Saturday, August 13, 2022 from 10am to 5:30pm.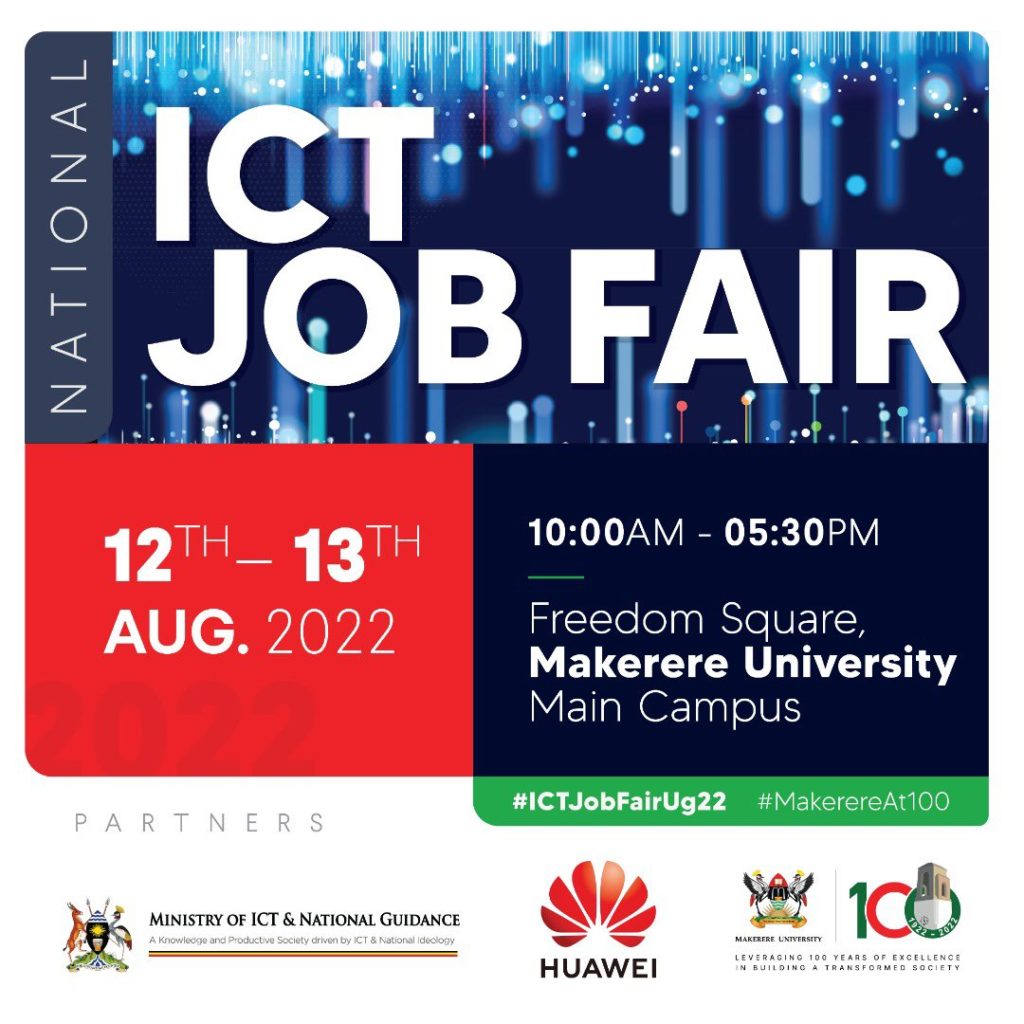 Participants are poised to benefit from internship and full time opportunities, training and curriculum vitae (CV) writing. Students are therefore encouraged to participate in person.
Due to the surging numbers of unemployed youth, the ICT Job Fair seeks to facilitate the narrowing down of unemployment rates among Uganda's youth who make the biggest percentage of the population.
The exhibitors of the event will find free exhibition, branding of their companies, enhancing awareness of their companies, get exposed to different talents as they collect CVs from the applicants among others.
Comments