Uganda's education system has for a while been a debate of worthwhileness in relation to the returns of the pursuant.
The employment rate continues to skyrocket despite the increased number of graduates every year. Very few make it in the job market and an enormous section is left wandering for hope, resulting into stress and inevitable depression regardless of the grades from campus.
A case in point, one of the recent graduates with a first class degree from Makerere University's 72nd Graduation ceremony has made a public outcry regarding her continued lack of employment.
Despite her excellent performance, Nannungi Annet feels thwarted in life and has shared her struggles in an open lamentation as cited below;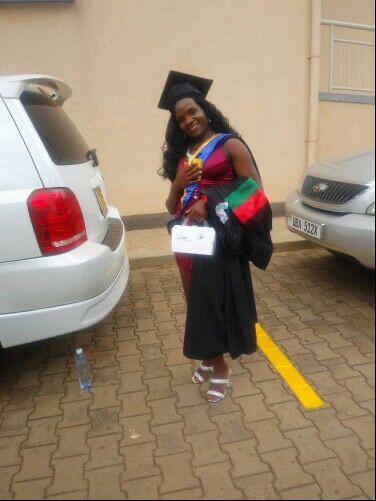 I nearly cried after opening my gallery and fell on one of my nice photos with a smiley face in a gown. This photo has reminded me a lot of things.
The humble family background where I come from and finished the long journey with a first class honors degree of 4.53 at Makerere University just to remain at home due to lack of enough experience in the advertised jobs that are matching my professionalism.
I am too much stressed with pressure from every corner, parental complaints and community members accusing me as a person who excelled to sit at home.
I get phone calls every day from friends asking me where I am working unfortunately I give them more negative answers than what they expected from me after being known as a most hardworking and the best student in our course at the 72nd graduation .
One of my friends reached an extent of telling me that he thought I was at Cambridge on my masters degree, the wound has never healed.
I am feeling so depressed because of pressure that is arising from every corner accusing me as a person who excelled to sit at home yet it is not my fault. I have tried applying for some advertised jobs but I have never got a chance of being successful.

I pray that God sees me through and one day one time I will be here rejoicing.
Kind request to my connections, help me share my story but I am truly feeling depressed.
You may reach out to Annet through; nannungiannet5@gmail.com
Comments