Uganda Airlines Chief Executive Officer Jenifer Bamuturaki has shocked the nation with an honest revelation about her academic documents.
While appearing before the parliamentary committee on commissions, statutory authorities and state enterprises (COSASE), Jenifer Bamuturaki said she has never received her academic transcript 28 years after graduation.
Jenifer Bamuturaki graduated from Makerere University in 1994 with a bachelor's degree in social works and social administration.
Bamuturaki, who is answering to queries about the exorbitant salaries paid to Uganda Airlines officials, also stated that she lost her UCE result slip.
Jenifer Bamuturaki's revelation has raised debate on what percentage of truth her statement carries.
Though Makerere University graduates have overtime complained about the delay in acquisition of transcripts, Jenifer Bamuturaki's revelation remains subject to debate.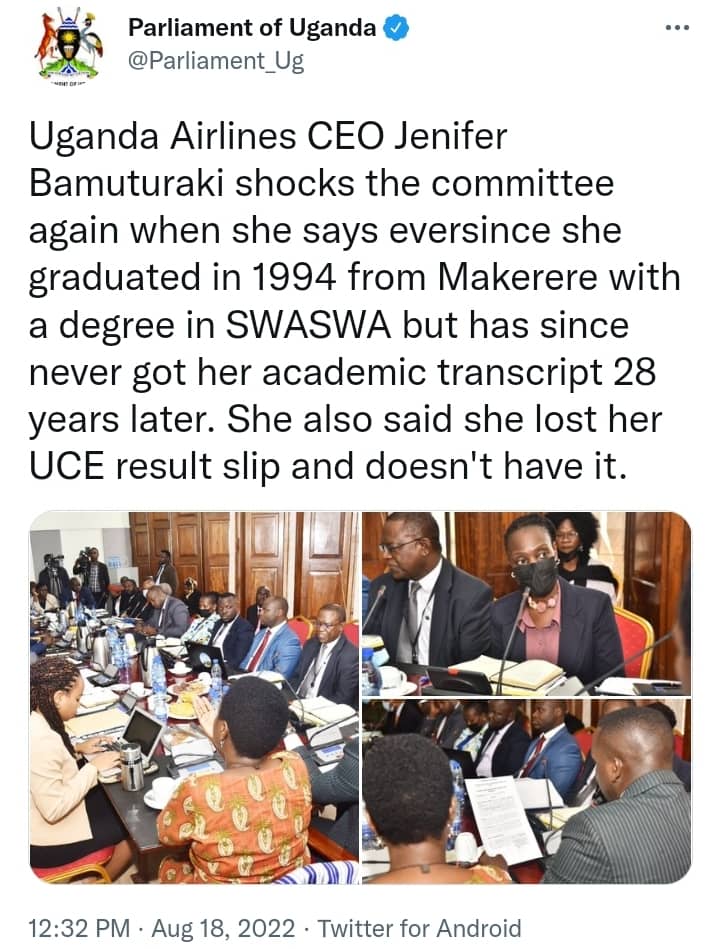 Comments