Godfrey Bainomugisha who is warming up to graduate tomorrow with a Bachelor's degree in Environmental Science at Makerere University has narrated the struggle he went through to raise tuition.
Bainomugisha, who became an orphan at only 2 years started his education journey in 2002 from St. Kagwa Boarding Primary School and later joined lshaka Vocational Secondary School. He later joined Plus Two High School in Bushenyi.
Bainomugisha narrated that his education journey wasn't easy since he had no parent to cater for his needs. In a bid to raise tuition, Bainomugisha was forced to join chapatti selling and shoe repairing at campus to earn a living as well as to raise money for tuition.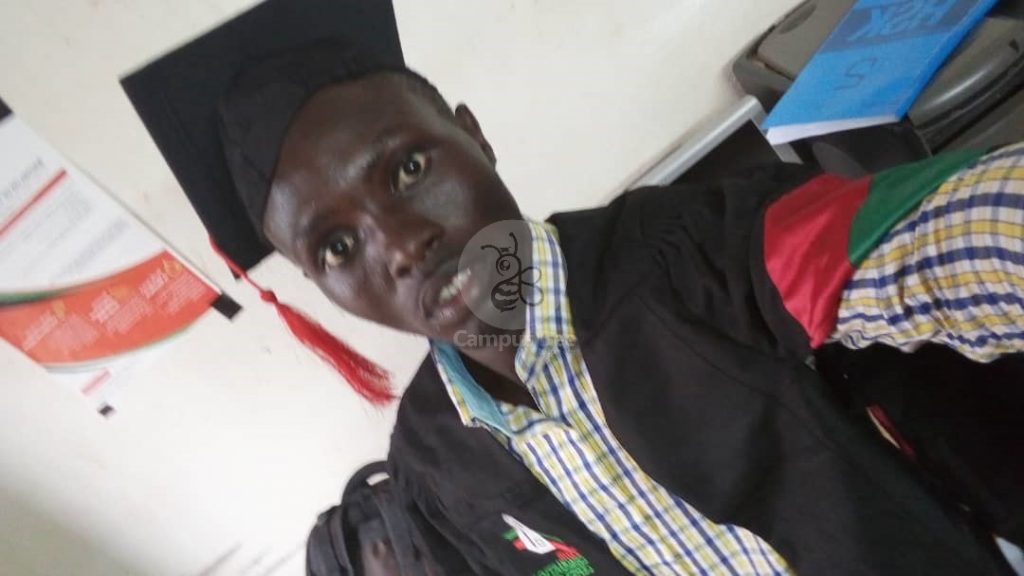 "I scored 10 in 4, 28 in 8 and 15 in 20. Through my purse for my education, it has been a hustle since l didn't have parents to pay for me. l started a small-scale business in Bushenyi town, Bushenyi district but later due to time scarcity between books and  business l left it and concentrated on Chapatti selling and shoe repairing around campus and hostel" Bainomugisha told Campus Bee.
"Sometimes l could be chased from school for fees but l could work hard to attain a better position and obtain a bursary in some rare cases." He added.
Bainomugisha also told us that there were times when he would hide away from the hostel custodian for weeks when he had no money to pay. He also recalls the time when the baker took away the chapattis he had baked over failure to clear him in time.
"Hard times could come when am at school with no coin to eat yet the hostel custodian need her money and l run out of hostel for a week hiding at my friends. There was a time l baked chapattis and the baker took them for failure to clear him in time" Bainomugisha narrates.
"Hunger times could make me read hard and some times l could hardly eat towards exams so as to obtain tution in time. Days could be hard towards examination moment that l could go to the Vice Chancellor for a relief statement for clearance to allow me sit and finish in time." He said.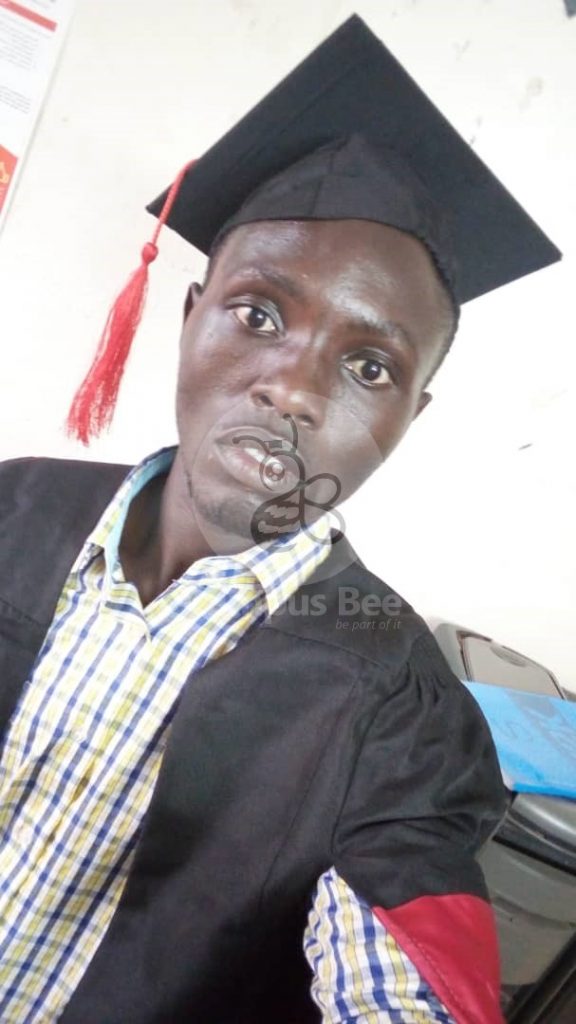 While talking about his general journey while pursuing his degree, Bainomugisha revealed that with the help of his friends, he managed to pay tuition and at times he would sell passion juice, weed in people's gardens during the holidays as well as print T-shirts in guild campaign seasons.
"The degree has been a hustle and even paying hostel fee was through a contribution of friends and other well wishers. Regardless of people's talks, l was able to achieve my target of attaining a degree in Environment so as to save nature. Currently, l am willing to do any Job within and around." Bainomugisha concluded.