Unlike many university students awaiting intervention of the divine in order to escape their financial captivity, Opi Richard from Kyambogo University is an exception. Born without arms, he is a true definition of 'disability is not inability' as he is inspiring fellow students through creative painting and ceramics with the aid of his legs.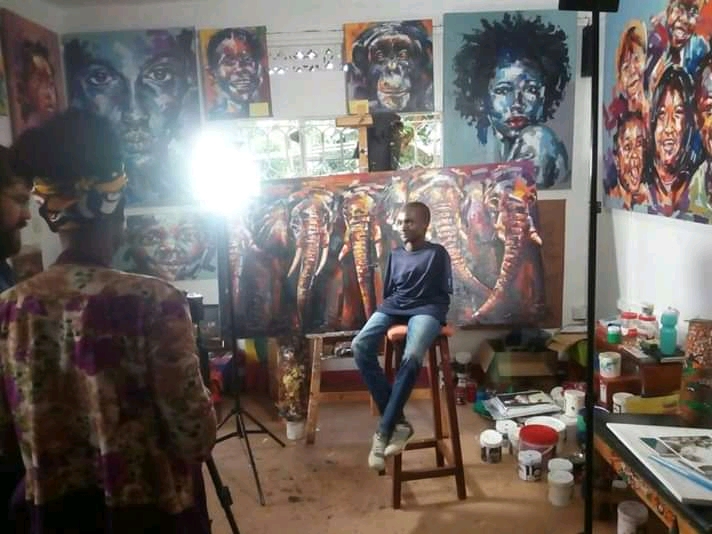 Opi is currently pursuing a Bachelors Degree in Industrial Art and Design at Kyambogo University, a programme that he took on after his diploma in Industrial Art from the Michelangelo College of Creative Arts and Design in Kisubi. Many students at the department of Industrial Art at Kyambogo describe him as a talented artist who has gone against all odds, something that anyone wouldn't doubt given the impressive pieces that he has put together with the aid of his legs.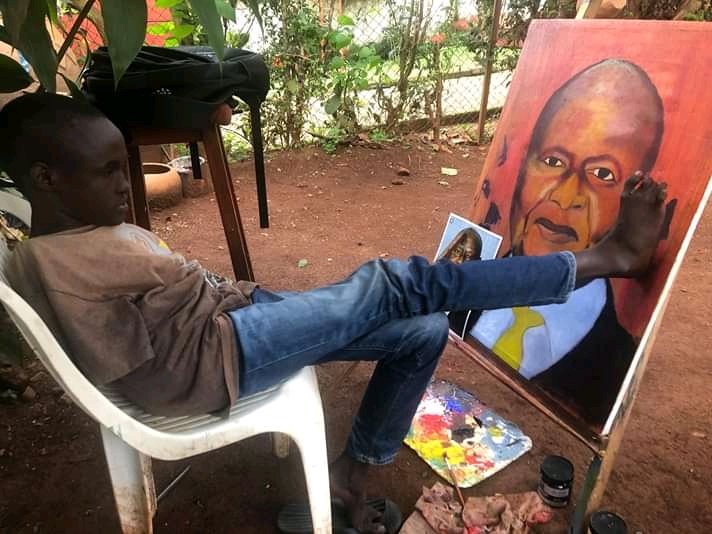 Despite being talented in both painting and ceramics, Opi has decided to concentrate on the former, particularly but not limited to realism, his reason being that this style is understood universally by both art lovers and non art lovers as opposed to the other styles. He has managed to put up over 40 wonderful art pieces, among them being paintings of President Yoweri Kaguta Museveni and Barbie Kyagulanyi.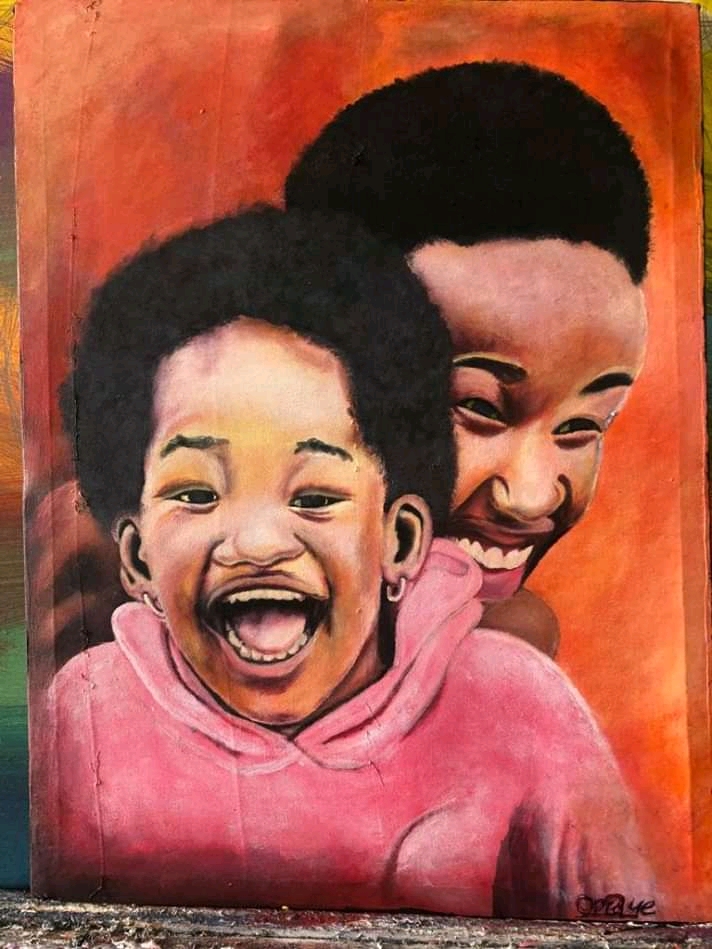 Over the holiday, Opi was given an opportunity to work with Bafrika Creationz in Entebbe as an intern and was lauded by his bosses for standing out and exhibiting exceptional skills.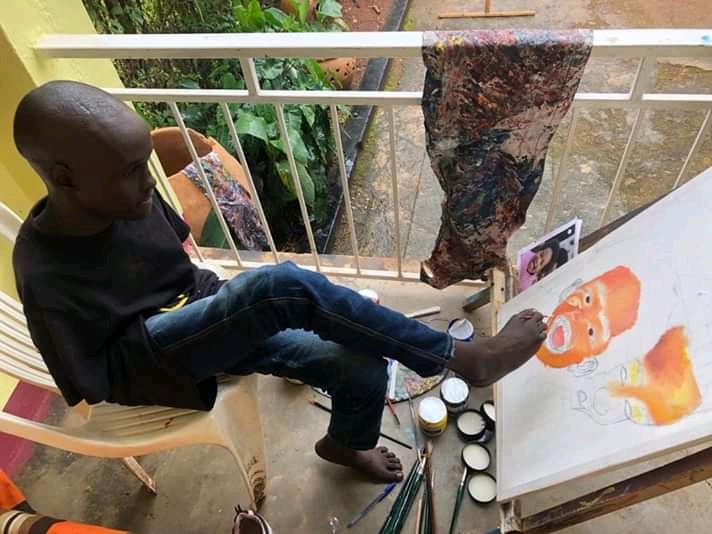 "I hope to use my talent for my financial independence and also to inspire and motivate the hopeless youth worldwide", said a jolly Opi.