By Evaline Alum
The International University of East Africa (IUEA) electoral commission has extended its guild elections date to 27th May, due to the ongoing end of Semester examination.
The voting date had earlier been set for 20th May according to the Roadmap released last week on 21st April by EC Chairman Hon. Dany Kakura.
However, due to pressure from the physically-done end of semester exams which started on 25th April, the EC has been forced to extend the dates for most activities on the roadmap including the deadline for submission of the nomination forms.
Most students said they needed time to concentrate on their books, now that exams are no longer Online.
The extension also follows pleas from aspirants who hadn't yet submitted their nomination forms.
The 2022 IUEA guild election roadmap has therefore been updated as seen below;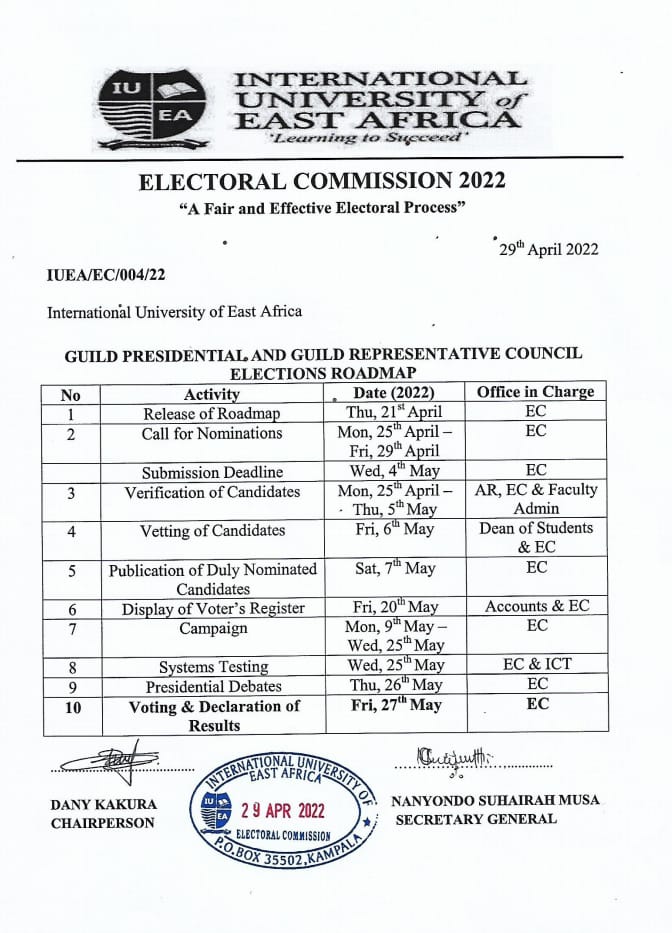 Comments