The International University of East Africa (IUEA) in partnership with Global Regenerators have manufactured the first ever electric tractor in Africa.
The newly manufactured tractor is called OX-4, and is made up of 25 – horsepower and four wheels making it the most powerful. This idea was developed by Oggun, a US-based company, which provided the blueprint.
The Regenerators started with one tractor as a trial to guide the future inventions, and once they are done with tests, more OX-4 tractors will be manufactured.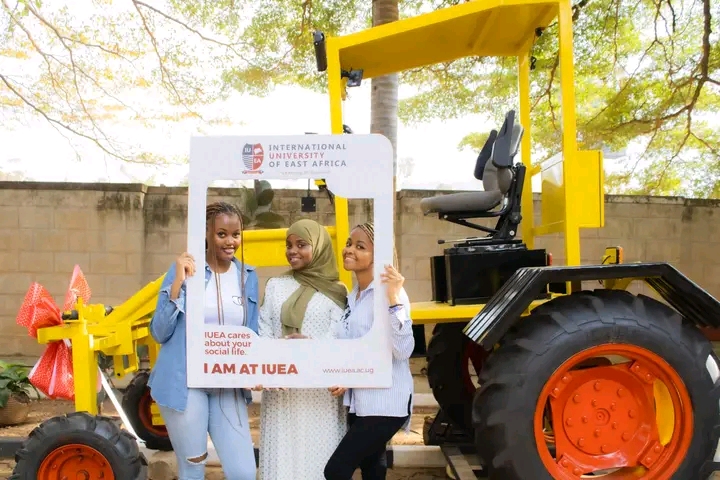 This tractor has two distinct aspects that makes it stand out. Not like other tractors which are powered by diesel or gasoline engines, the OX-4 tractor operates by use of electric hub motors, which are powered by four rechargeable batteries.
The tractors of this kind are also not for sale and will be available online for hire through an online application called Last Mile.
The tractor has a provision of measuring an acre of land when deployed to dig, and this will be applied to the sensors such that, once it is hired to dig one acre of land, it will only dig that much. Once the acre is done, it will stop by itself.
David Moore, one of the co-founders of Regenerators, said that the uniqueness of OX-4 is its simplicity of use and affordability, and being easy to fix in case of any technical issue since it has no engine.
"We have designed it in a way that anybody can use it. Most of all, it does not need a lot of repairs since it has no engine but only two motors," Moore said.
The tractor is equipped with solar power technology, batteries and two electric motors.
The solar energy charges the four batteries which in turn help to run the two motors which are installed beside the rear tyres. The batteries are also swappable.
"The OX-4 is going to be as efficient as the regular tractors or even more efficient," Moore explained.
The batteries to this tractor are currently being built in Uganda by an energy company called Soleil Power.
Campus Bee has learnt that the regenerators aim at making services to local farmers easy. The anticipated amount for hire will range from about shs. 60, 000 per acre, compared to the current ploughing charge of about shS. 180, 000 per acre.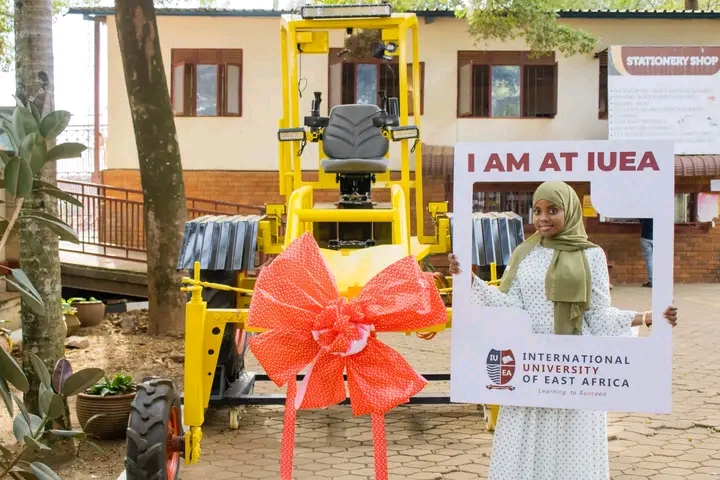 According to Prof. Emeka Akaezuwa, the Vice Chancellor of IUEA, this innovation came after an assessment of a lower number of tractors in Africa.
"In Africa, tractors are only afforded by large-scale farmers, leaving small-holder farmers stuck on rudimentary ways of farming. Regenerators came together to introduce farming equipment for mechanizing agriculture in Uganda," Prof. Akaezuwa told New Vision.
He added that the tractor was designed for farmers who operate on a small scale through the deployment of a local service provider. It was an initiative that came on board to get the best solutions to agriculturalists.
Regenerators is a consortium of eight people, managed by an experienced team of business executives, engineers, designers, development specialists, and sustainability experts who have previously worked in start-ups, non-governmental organizations, government bodies, universities, and multinational corporations.
Comments