Prof. Ismail Simbwa Gyagenda, the Rector of the Islamic University In Uganda ( IUIU) yesterday recited poetry with Daniel Tusiimukye Kabaasa, a Makerere University Engineering Student and Award Winning Poet-Author.
This was during a book launch of "Chronicles of Law School", a book authored by IUIU's Abed Kivumbi.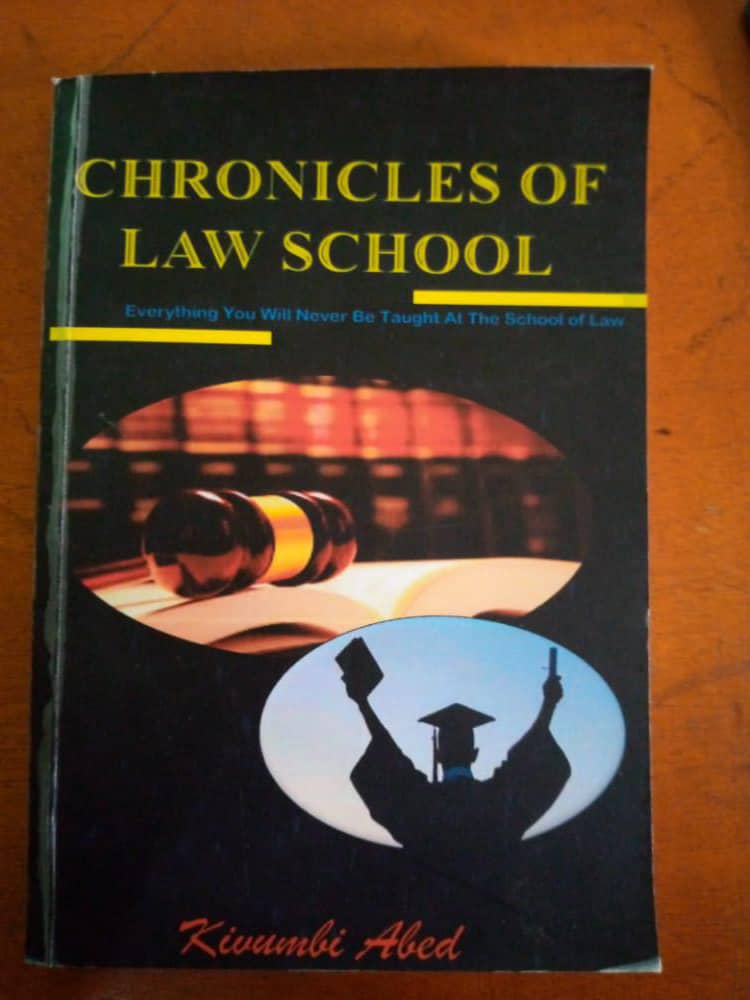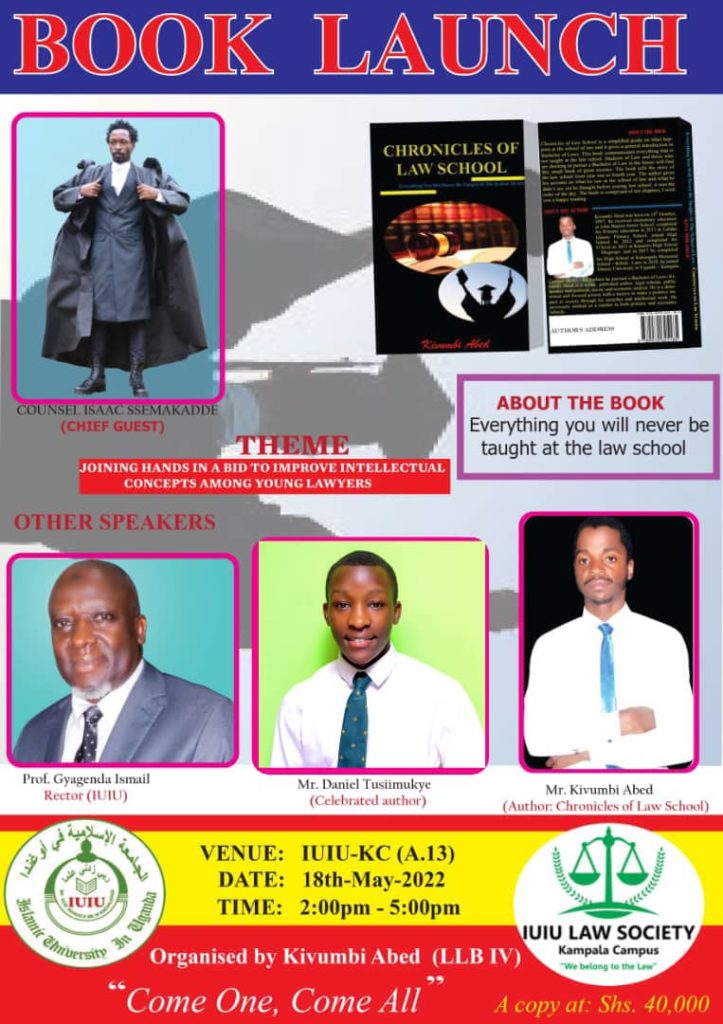 The Makerere University student who was recently awarded as the Inspirational Man of the Earth 2022 was a Keynote speaker at the event together with the IUIU Rector and City Lawyer Ssemakade who was blocked from attending the book launch by the Police due to his political affiliations.
In the book "Chronicles of Law School", the Author (Abed Kivumbi) gives a detailed analysis of what happens at Law School and advises students on how to excel in law and he as well as gives guidelines on how to build a firm career in Law.
"I'm happy to have a young poet from Makerere University give a keynote speech today. Makerere is my alma mater and it's what shaped me," Prof. Gyagenda said before he recited lines in Arabic with Daniel Tusiimukye.
Daniel Tusiimukye Kabaasa started his poetry journey in 2019 and went forward to publish his first Poetry collection "Golden Arrow " in 2020.
He is the founder and CEO at Iconic Publications, a publishing house that ignites the dreams of young authors.
His poetry pieces have been published in many newspapers, magazines, blogs and websites. He subscribes to Kelele at Makerere, Makerere University's fore front poetry and arts platform.
Kabaasa's great poetry works have been recognized far and wide all over the world. In July 2021, he was awarded African Honoree Author's Award in Lonehill South Africa with 260 other African Authors for his poetry book "Golden Arrow."
On the Independence day of the Republic of India in 2021, his poem "Your Name I wrote in the Sky" was published in the Abhuday The Rising magazine and granted special recognition, recited by Dr. Suparna Banerjee of the Gurudev Ravindra Nath Tagore family.
His poetry works and articles have been published in a number of anthologies including the PoetiClub Wise Sayings Anthology 2020 in Nigeria and Classical Opine Magazines in India.
He is the first East African writer to be featured by African Writers Round table Magazine in Zambia.
"I'm glad to have been invited to give a Keynote speech at this great occasion. There is an urdent need for young wtiters' voices to be amplified and still, there is a lot that needs to be addressed in nation building and in cases such as these, writing is the very channel," the inspirational young writer remarked after his speech.
His poem "I Slept in Mary Stuart" written during the days of the Makerere University strikes against online lectures was accepted to be published by the Pinnacle Magazine 2022 in India.
Daniel Tusiimukye Kabaasa dreams of changing the world into a better place through writing and exploiting his unwavering poetic talent.
In order to enable the young writers achieve the same dream, he founded Iconic Publications, a publishing house that caters for every young writer with a dream and vision at much affordable prices.
He has been recognized worldwide and very inspirational. In April 2022, he was recognized as the Inspirational Man of the Earth 2022.
No wonder, Prof. Ismail Gyagenda was captivated by this youthful man's spirit and thus could not leave the function before applauding him and recommending his poetry.
Comments