The staff of Gulu University under their respective bodies have resorted to an industrial action effective today, Thursday 1st 2019.
The industrial action has been called for by the joint staff association assembly that involved staff from GUASA, GUSASA and NUEI that govern the workers within Gulu University, blaming the government for failure to fulfil the presidential pledge of enhancing the salary of a professor to 15 million pro rata.
The official communication that was passed stressed on the guidelines to be followed during the course of the industrial action management.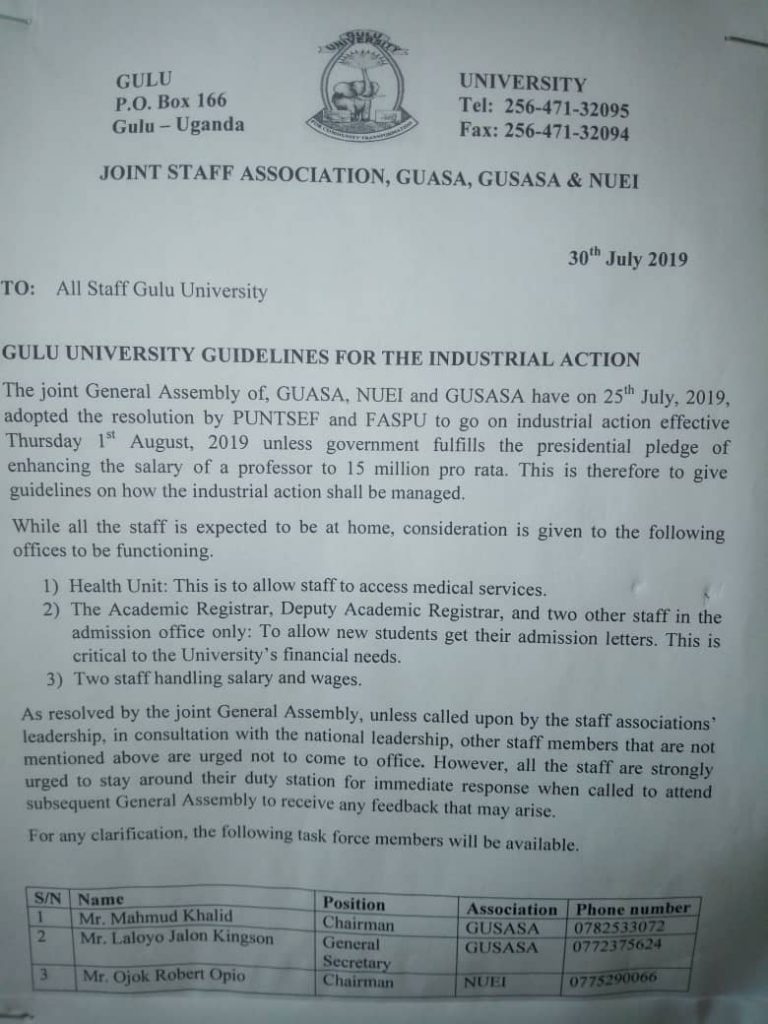 First, the health unit shall be functional to allow staff access medical care; the academic registrar's office, deputy academic registrar and two officers in the admissions office only will be operational too to allow new students access admission letters plus two staff handling salary and wages.
"All the other staff are strongly urged not to come to office, however, all staff are urged to stay close to their duty stations for immediate response when called upon to attend subsequent general assembly to receive any feedback that may arise" the communication reads in part.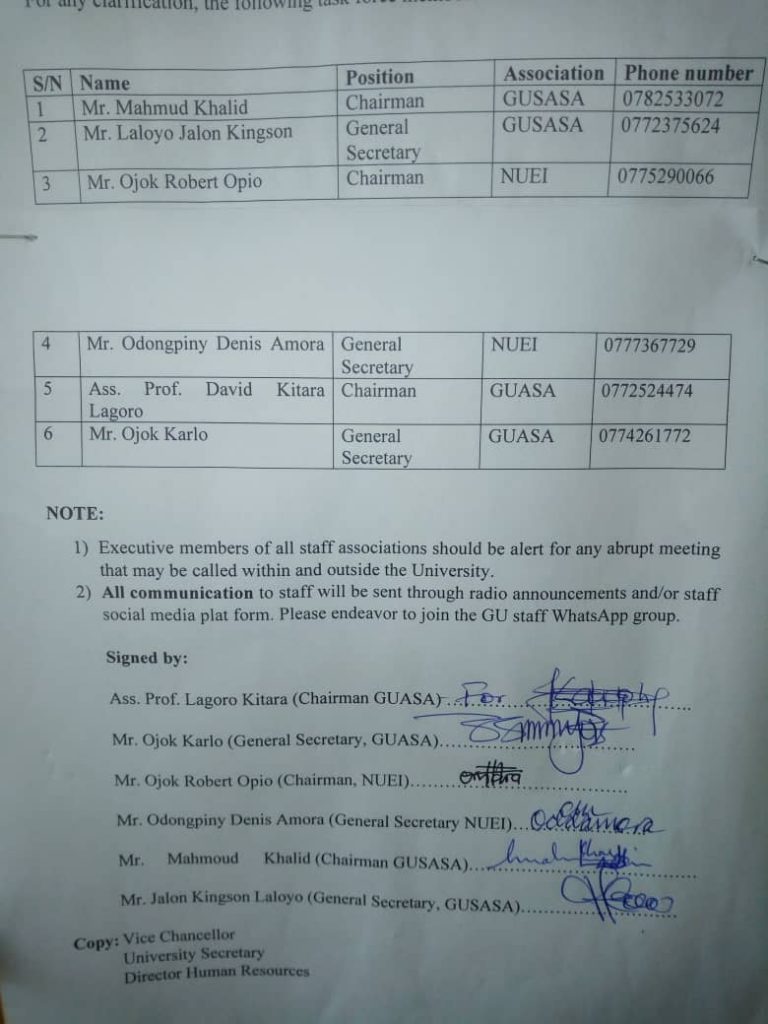 They further communicated that all proceeding communication to staff shall be made over radio announcements and /or staff social media platforms and urged the staff to join the Gulu University staff WhatsApp group for smooth communication.
Comments