An unidentified Military Police Officer ran rampage earlier this morning at Makerere University and clobbered two students (boy and girl) that had woken up early morning to go for jogging, Campus Bee has learned.
Joseph and Melanie, both students at the Ivory Tower and regular joggers for purposes of fitness were surprised this morning at the Western Gate in Kikoni, when a Military Police Officer rushed onto them and clobbered them to near pulp.
From exclusive photos that we accessed, Melanie was beaten in the face with a stick and Joseph was beaten by the arms, legs and in the back. All this was in full view of the security cameras that are directly opposite the gate.
"My friend is limping. He walks with difficulty from the beatings" Melanie told our source.
"Actually a boda boda guy said he saw us being beaten and showed us cameras that we can go to the police and see the recording" she continued.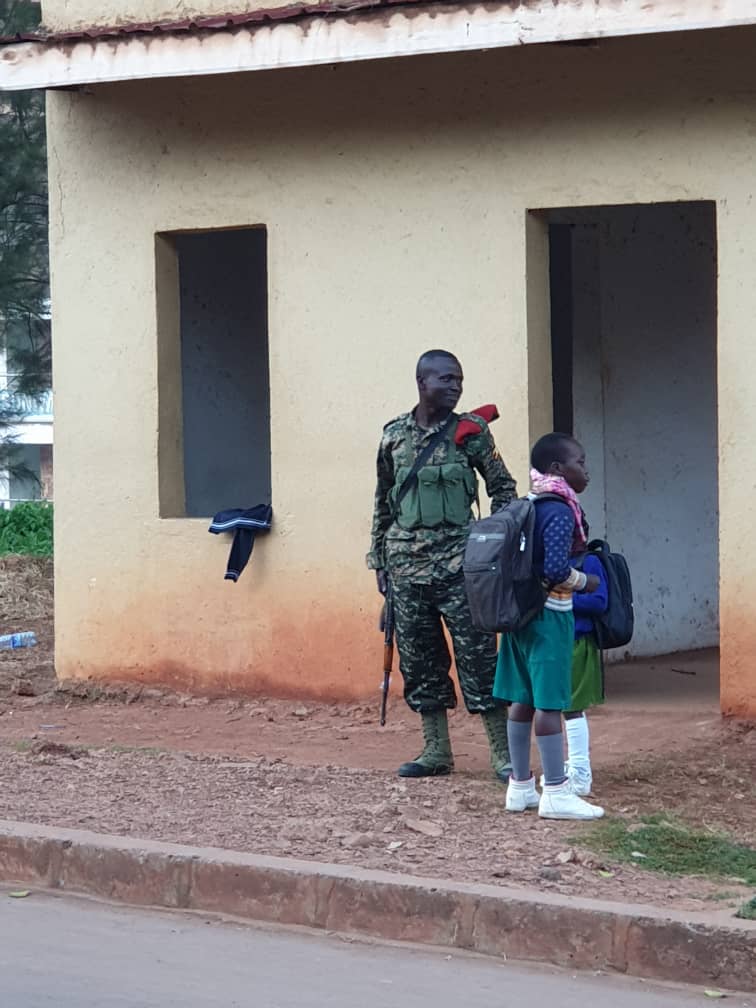 The officer, according to Melanie even followed them up and threatened them if they dare report the incident to the Police. "We only took pictures. As we walked away, he came and grabbed my friend and said 'do you know what I can do to you? I am not a mere police man.'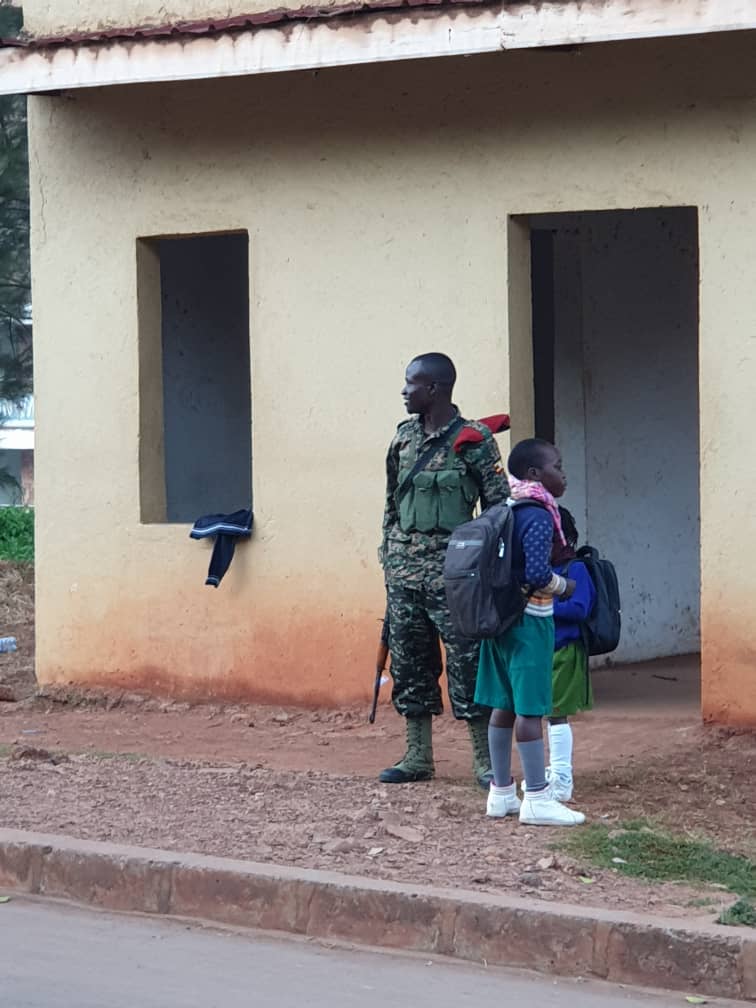 Melanie is currently nursing head bruises and says her head hurts so much.