Kabale University, over the weekend, was dominated by a political atmosphere as students went to polls to choose the next Guild President.
This was on Saturday, 21st October, 2023 as two candidates faced off in a tense battle for the top seat.
According to the results published by the Office of the Electoral commission, Semahore Gordon and Ahumuza Levicato were the names on the ballot paper.
The latter came out victorious after garnering a total of 2132 compared to Gordon's 625. A total of 62 votes were considered invalid.
The result means that Hon. Ahumuza Levicato from the School of Engineering is the Guild President-elect for 2023-2024.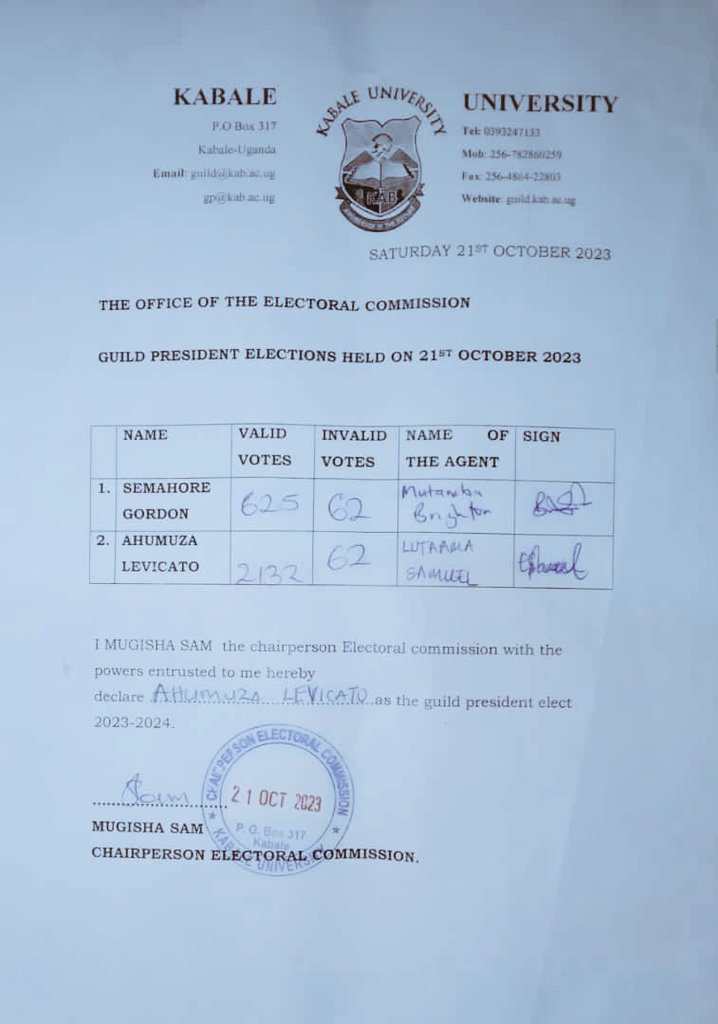 Congratulations Levicato.
Comments