Last Saturday night Kampala International University made history after becoming champions of the first ever beer Olympics in Uganda. The Kansanga based students emerged winners after defeating Kyambogo University in Beer checkers and Beer pong games. The games were hosted at Lyambogo's Nanziri Hall last Saturday 18th November.
Black Bell being the chief organizers of the beer olympics, KIU was given 1 Million Ugandan shillings in addition to black bell bottles to spice up their night. Meanwhile the event hosts Kyambogo University won 700k as the second position holder on the Olympics table.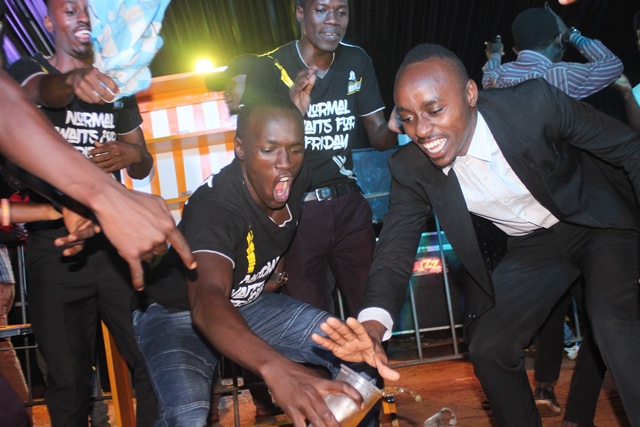 Like it has always been throughout the season, losing in the Black Bell beer Olympics is not that bad where by you can actually win something by losing. Well, Uganda Christian University did not win the Olympics but they managed to win 500k in cash following their victory over Makerere while battling for third position.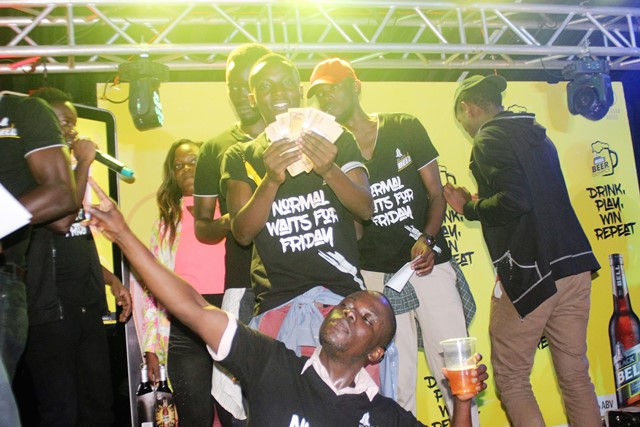 Besides beer Olympics, the event also featured other activities like music performances from Kyambogo talented singers and rappers as well as dance competitions where winners walked away with free Black Bell branded T-shirts.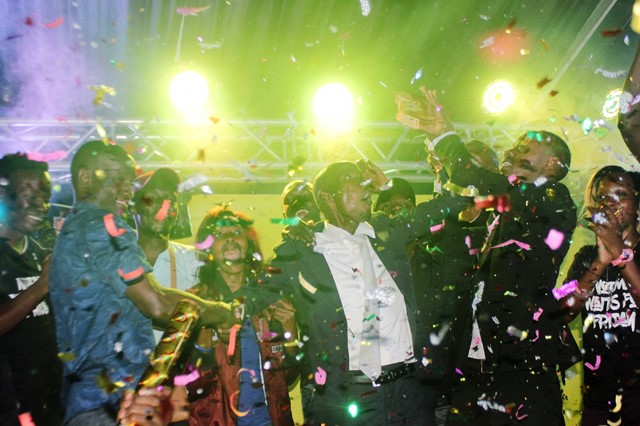 The first season of the Black Bell Beer Olympics has been running for a period of 1 month where various Universities including MUBS, KIU, UCU, Kyambogo and Makerere have been taking part. From the recent experiences, campusers can't wait when the next season will kick off.
Here is how it all went down;