Kampala International University – KIU has today (Friday, February 22nd) officially launched the KIU Institutional Repository at a function held at the University's main campus located in Kansanga. The repository will serve as a collection for important academic tools like documents, photos, maps, yearbooks, research notes as well as other important information.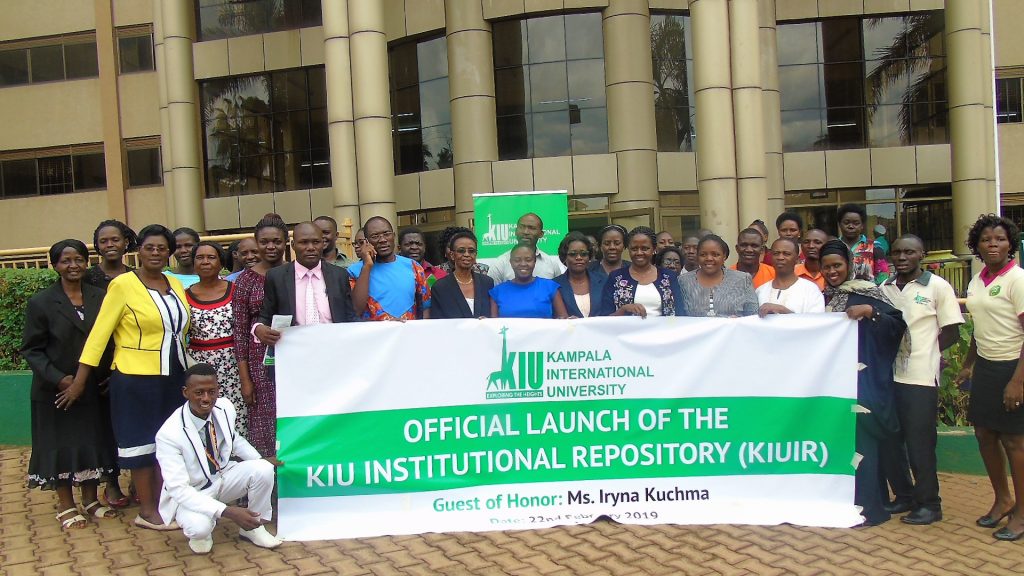 While speaking at the launch, the University's Vice Chancellor Dr. Mouhamad Mpezamihigo noted that the library will be available online not only for students but the public as well. Mpezamihigo added that it took the university four years planning for this multi-billion project which required them to set up the best servers in the region.
"As a university we have launched our digital library, the KIU Institutional Repository which will make easy access or free access to the world for publishers, readers students, and researchers. We are working with ICT people to ensure that we put security facilities that can also vet the quality of information that is going in and also to ensure that the intellectual property right is respected." Mpezamihigo said shortly after the launch.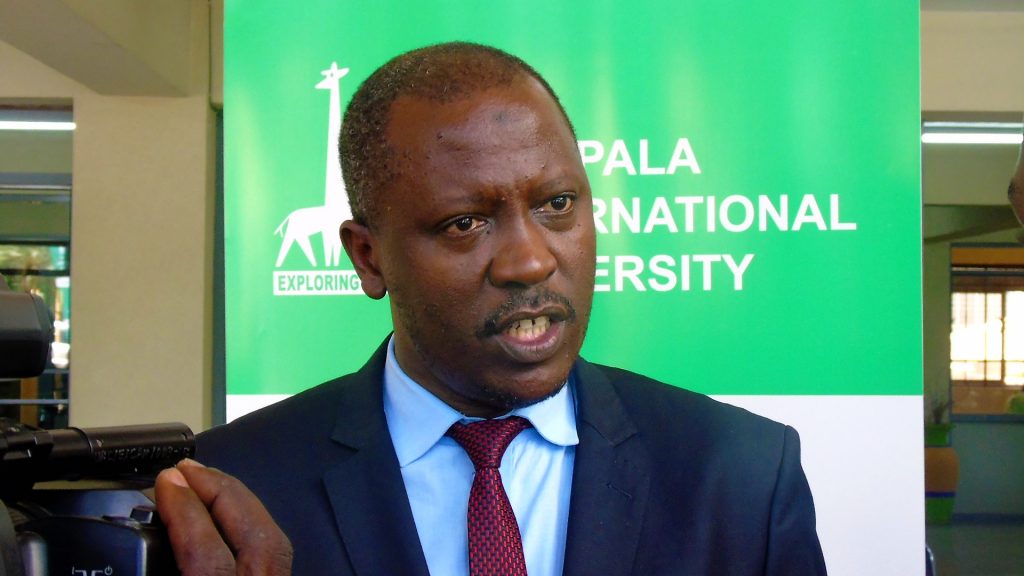 The KIU Institutional Repository is expected to boost the university's visibility in terms of rankings as it becomes the 12th repository in the country joining the likes of UCU, Aga Khan, Makerere, Uganda Martyrs, among other universities which already have their own repositories.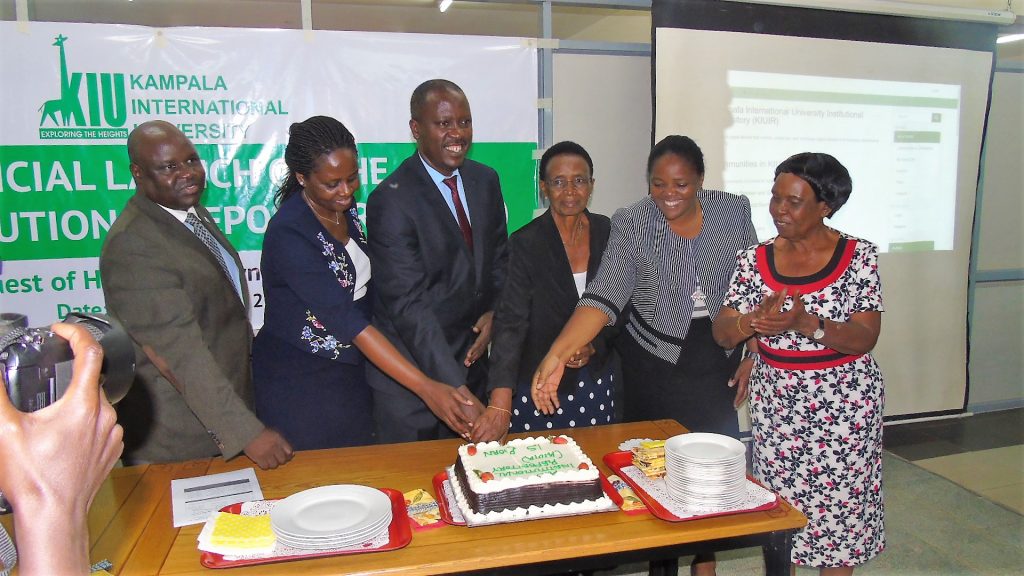 Mpezamihigo confessed that young people hate reading as he added that the repository will make it easier for them to access the information using the latest technology like smartphones and tablets.
"Probably 90% of university students in this country and probably in the region hold the latest gadgets and all they do with their gadgets is chat, and have social communication. As a university we are saying that building a system in which our lecturers will be able to deliver knowledge using the latest technology which is around students will make it easier for them." Mpezamihigo added.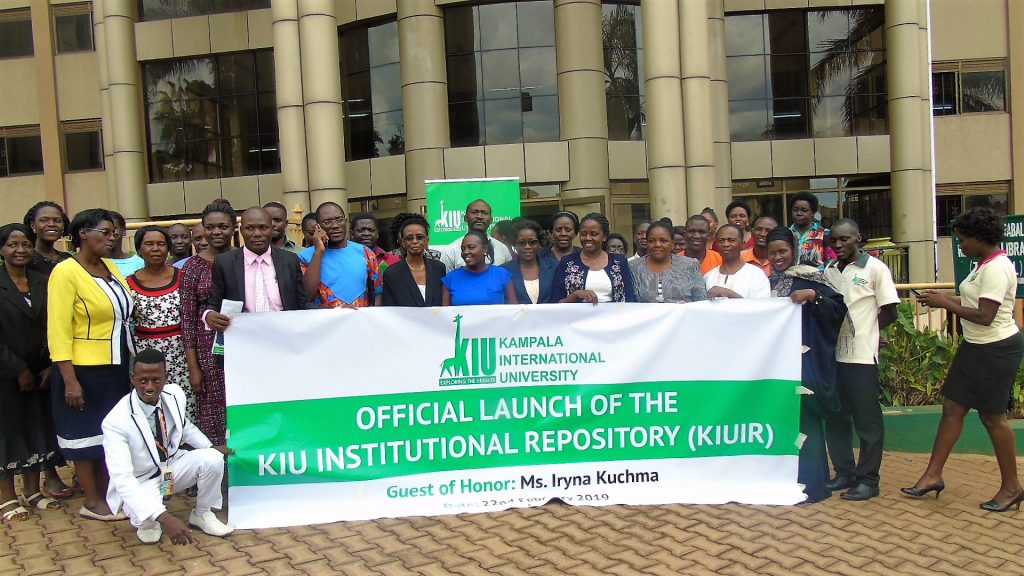 The KIU Library is one of the largest libraries in the region which they hope to expand from virtual reality to augmented reality, with the help of modern technology.
The guest of honor at the launch was Ms. Iryna Kuchma who delivered her presentation via a Skype call.
The users of the online services will first be required to register before accessing the information in a bid to avoid piracy and other irregularities.
The KIU officials who will be operating the repository apparently got training from South Africa and UK, a move that strengthens KIU's position as the leading private university in Uganda, according to the latest rankings.